What Has Tobey Maguire Been Up To Since 'Spider-Man'?
Whether or not Tobey Maguire appears in the Marvel Cinematic Universe, he'll always be Spider-Man. We don't know if he'd be proud of that or not, however. Taking the world by storm in the original web-slinging trilogy allowed Maguire to become one of Hollywood's leading men. But Maguire also earned a reputation for being hard to work with because of his temper. Some have even said he's a bit of a diva on set.
When Spider-Man ended in 2007, Maguire moved on until he left acting behind completely in 2014. So what has he been doing since leaving the Spidy suit behind?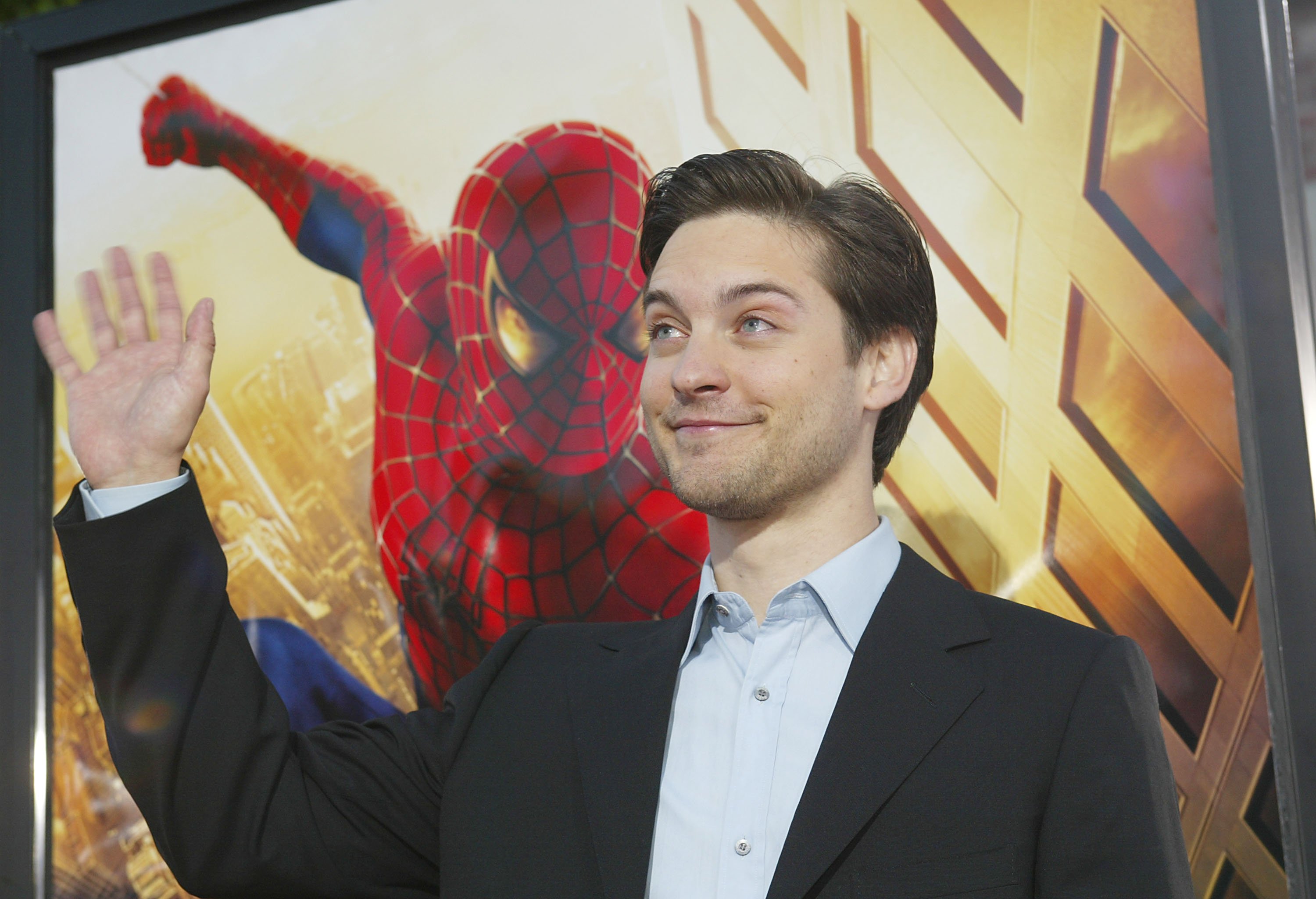 Did 'Spider-Man 3' ruin Tobey Maguire's career?
After starring in Sam Raimi's third Spider-Man film in 2007, roles came few and far between for Maguire. He didn't have a role in a feature film until 2009 with Brothers. Between that film and The Details, he had a two-year hiatus and another one between that film and 2013's The Great Gatsby.
So how did one of Hollywood's leading men dry up after finishing a popular superhero trilogy? The answer may lie in the third Spider-Man. Yahoo! writes, "2007's Spider-Man 3 was a shock to audiences who had been so enthralled by the previous two movies in the franchise. Spider-Man 2 is still considered one of the best superhero movies ever made but its follow-up left a lot to be desired as Maguire debuted a "darker" Spidey that came across as corny, not cool."
They continue to explain that even Raimi noticed his mistakes in the film and hoped to correct them or maybe even erase them with a fourth film. However, he didn't get a chance leaving his Spider-Man trilogy exposed and open for a well-needed reboot. It left Maguire's career tarnished.
Tobey Maguire has focused on his kids, his marriage, and poker
Maguire hasn't exactly said why he put acting aside after starring in 2014's Pawn Sacrifice, but we can deduce there were many reasons. Firstly, he and his wife had a family to take care of. Maguire and his ex-wife Jennifer Meyer married the same year Spider-Man 3 premiered. They had their daughter in 2006 and their son in 2009. In 2016, however, Maguire and Meyer announced that they split, and Meyer filed for an amicable divorce in 2020.
Secondly, Maguire had become a professional poker player by the time he finished Spider-Man. He started gambling in 2004 and quickly became a high-stakes poker champion. He and Houston Curtis set up the most popular high-stakes poker games in Hollywood, which the film Molly's Game is based on. Player X was based on Maguire.
He won millions from his friends Ben Affleck, Leonardo DiCaprio, and Matt Damon from games held from 2005 to 2009. However, he became part of a lawsuit when the FBI found out one of his players was involved in a Ponzi scheme. Maguire had to pay an $80,000 fine.
Tobey Maguire is returning to acting
While Maguire might not be on screen, that doesn't mean he's not involved in showbiz anymore. He's taken to producing rather than acting because he doesn't have to be in the spotlight. According to Looper, Maguire's always been introverted, so producing allowed him to retreat from view. He really kicked off his producing career in 2002 with the film 25th Hour, but he really got into it in 2010.
He's produced films like Country Strong, Rock of Ages, The Spoils of Babylon, Pawn Sacrifice, both of which he also starred, The 5th Wave, Get Duked!, and The Violent Heart. He'll also produce and star in Babylon, his first role since 2014.
Damien Chazelle's film will see Maguire co-star with a star-studded cast including Brad Pitt, Margot Robbie, Olivia Wilde, Spike Jonze, Phoebe Tonkin, Chloe Fineman, Max Minghella, Lukas Haas, and Red Hot Chili Peppers bassist Flea. According to ET, the film, which is currently filming, is set in the 1920s. It's scheduled to premiere in 2022.
So Maguire might be returning to acting, but there are no bets on whether he'll stay in the spotlight. He seems to be doing great outside of it.