'Today' Alum Kathie Lee Gifford Hits the Big Screen With a Release Date for 'Then Came You'
Kathie Lee Gifford is hitting the silver screen this fall!
Kathie Lee Gifford left her post at the Today Show in April 2019. The television personality had already written and filmed her movie Then Came You, the story of a widow who travels the world with her late husband's ashes.
Finding a distributor was a bit of a challenge, but Gifford's film now is scheduled to hit the silver screen.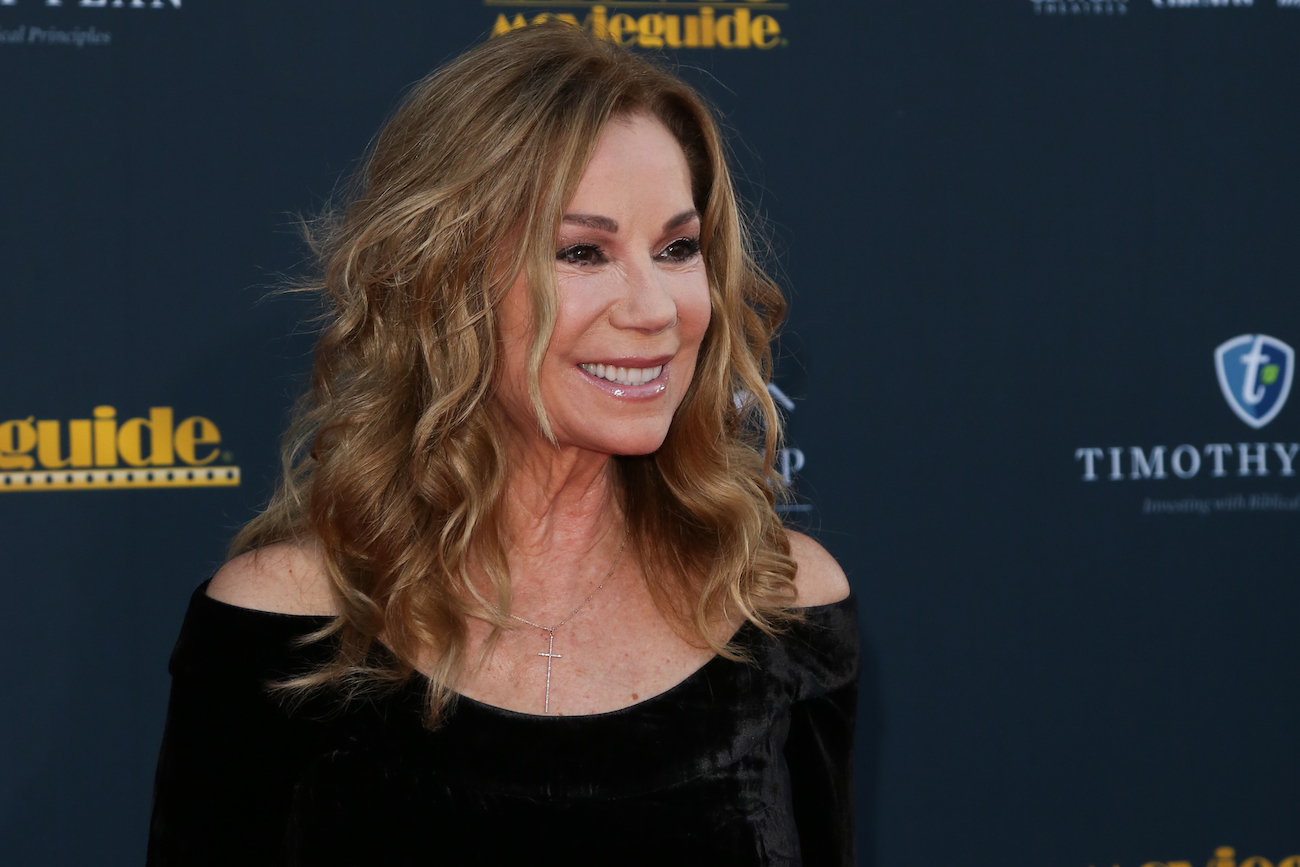 'Today' star joins forces with Craig Ferguson
Gifford was inspired to write the film after the passing of her husband, NFL Hall of Famer Frank Gifford. Starring as the widow taking her husband's ashes on a trip around the world, Gifford recruited comedian Craig Ferguson for the male lead. He portrays the grumpy manager of an inn at Gifford's first stop in Scotland. She recalled their immediate chemistry when Ferguson co-hosted on Today in March 2017.
"Craig is not a man who holds back; he basically treated 11 a.m. as if he were still on at midnight," Gifford told AARP in 2019. "So we had to have a 10-second delay, and every day they delayed it a little more. We were like two bad little children."
Ferguson suggested to Gifford that they collaborate on a film script. The Today star became so inspired she wrote the entire story in the middle of the night.
RELATED: What Former 'Today' Co-Host Kathie Lee Gifford Says About Dating Again
Related post url: 
"Two o'clock in the morning, I woke up and I went, 'I know what the movie should be!'" Gifford recalled. "I just knew. I got up and started writing. And around noon that day, I called Craig. I said, 'Craig, remember that movie that you and I were going to write? Well, I think I just wrote it.'" 
Kathie Lee Gifford targets an older generation
Then Came You is directed by Adriana Trigiani, and also stars Elizabeth Hurley. The film features an original score co-written by Gifford and Brett James.
Gifford's film is directed toward an often overlooked target audience. She became motivated to create something for her own demographic.
"Hollywood has ignored elderly people. And we're elderly," Gifford explained. "I'm considered a senior citizen. But I've just decided that at this point in my life, I'm not gonna use my senior citizen discount to go to other people's movies. I'm gonna make movies for them." 
'Then Came You' scheduled for release
According to Today.com, Then Came You is being released this fall by Vertical Entertainment. Offered for a one-night showing by Fathom Events on Sept. 30, the film is also hitting on-demand and digital release on Oct. 2.
Gifford's film making it to the big screen has been a labor of love for the Today alum. Close pal and former co-host Hoda Kotb recalled her commitment to the special project.
"The thing about Kathie is that at any given moment she has an idea she needs to get out of her system," Kotb noted. "When she decided on doing Then Came You, she had no backer. She went to start location scouting and casting anyway."
RELATED: Why Kathie Lee Gifford Misses Being on the Air Right Now
Related post url: 
The former NBC star clearly wants to bring a positive message to audiences, especially for those in need of receiving one.
"It's a romantic comedy for people who've just given up hope that they could ever find love again, much less happiness and joy," Kathie Lee shared.
Ferguson considers his role in the film a step up from past work. "Usually I'm in stuff that sucks," he joked.