'Today Show': Al Roker Is 'Cooking Up' This New Project for the Holidays
Today Show star Al Roker holds many credits to his name including weatherman, actor, news personality, and author. Fans of the NBC morning show are also well aware of Roker's love of cooking and will be thrilled to know he's launching a podcast geared for the holidays. Promoting the new offering on his Instagram account, the Today co-host aims to help listeners prepare the perfect Thanksgiving meal.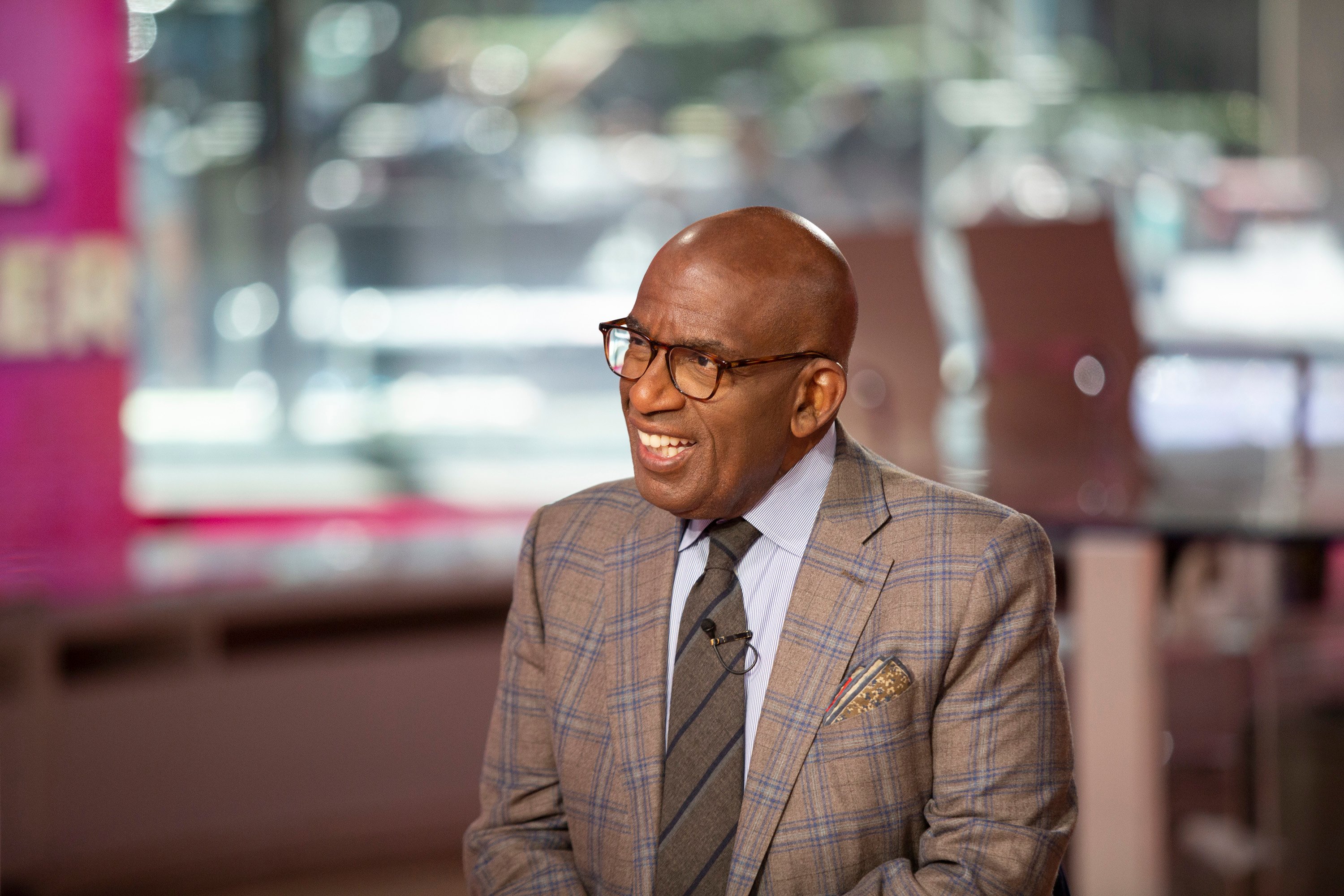 Al Roker is planning on 'Cooking Up a Storm'
The weatherman recently shared his podcast project on Today called "Cooking Up a Storm". The six-episode show will guide listeners through the creation of the beloved holiday meal from soup to nuts, so to speak.
"We're going to take Thanksgiving dinner and deconstruct it," Roker announced on Today. "Each week, or each episode, we're going to have a different part of the Thanksgiving meal. From stuffing to pies to turkey to all the side dishes."
Roker plans on having company during the show with culinary experts like Ina Garten, Marcus Samuelsson, and Alexander Smalls sharing Thanksgiving tips, recipes, and stories behind their favorite dishes. "Cooking Up a Storm" launches at the very beginning of next month, and all episodes will be available on Spotify, Apple Podcasts, and other major podcast services. Always active on social media, Roker gave his upcoming show a plug on his many platforms.
"Wait….what? #Thanksgiving is exactly a month away," he wrote on Instagram. "Crazy right? Join me and my guest chefs as we prepare an amazing #holiday meal together on my new #podcast, COOKING UP A STORM with AL ROKER, dropping Nov. 1."
'Today Show' star often opts for simplicity
While some chefs gravitate toward sophistication when it comes to their menu, Roker likes his recipes cut and dry. The shorter the list of ingredients and instructions, the more likely Roker is to take on the meal.
"For me, whether it's in a book or on TV, a recipe has to be simple," he told Food & Wine in 2015. "I have a short attention span, so to open a cookbook and see a recipe that goes on for three to four pages, well, I've lost interest. Most of mine fit on one page, one-and-a-half, tops."
Roker prefers to enjoy the culinary process rather than choosing a labor-intensive dish. His kitchen creations are more focused on fun than finesse.
"The recipes don't have a lot of ingredients, and they don't require fancy techniques, just basic cooking skills," he explained. "This keeps them fun and accessible. If it's a chore, then it's boring. The only complicated recipe in my repertoire is Daniel Boulud's short ribs – that's an all-day affair."
Al Roker's most popular dishes
With two cookbooks, Food Network hosting gigs, and a plethora of cooking segments on the Today Show, Roker has clinched a spot for himself in the culinary space. He recalled a couple of dishes that continue to resonate with fans.
"There are two recipes in particular that people still e-mail me about," he remarked. "One is my chili; people don't think to make chili in the summer, but I've made it to put on top of hot dogs. I actually find that it's better the second day because it marinates and the flavors meld more."
Roker also described a holiday favorite his mom used to make called Sweet Potato Poon, which consists of a crustless sweet potato pie with marshmallows.
"The great thing about it is it could be a side, it could be dessert, it could be anything really," the Today star said. "That's the secret – both recipes are versatile. Both of them you can make beforehand. What people love about these is that they are so simple, and they're both versions of comfort food that people like. You can't go wrong with relatively simple comfort food. It's also about ease. Some cook to impress. I cook for people to enjoy the food."
"Cooking Up a Storm" is available on Nov. 1.