'Today Show': Why Al Roker Kept His Gastric Bypass a Secret When He Returned to Work
In 2002, Today Show star Al Roker underwent a gastric bypass in order to lose weight and embark on a path of wellness. Though the NBC weather person knew his physical appearance was changing following the procedure, Roker didn't let anyone know what was causing his new look.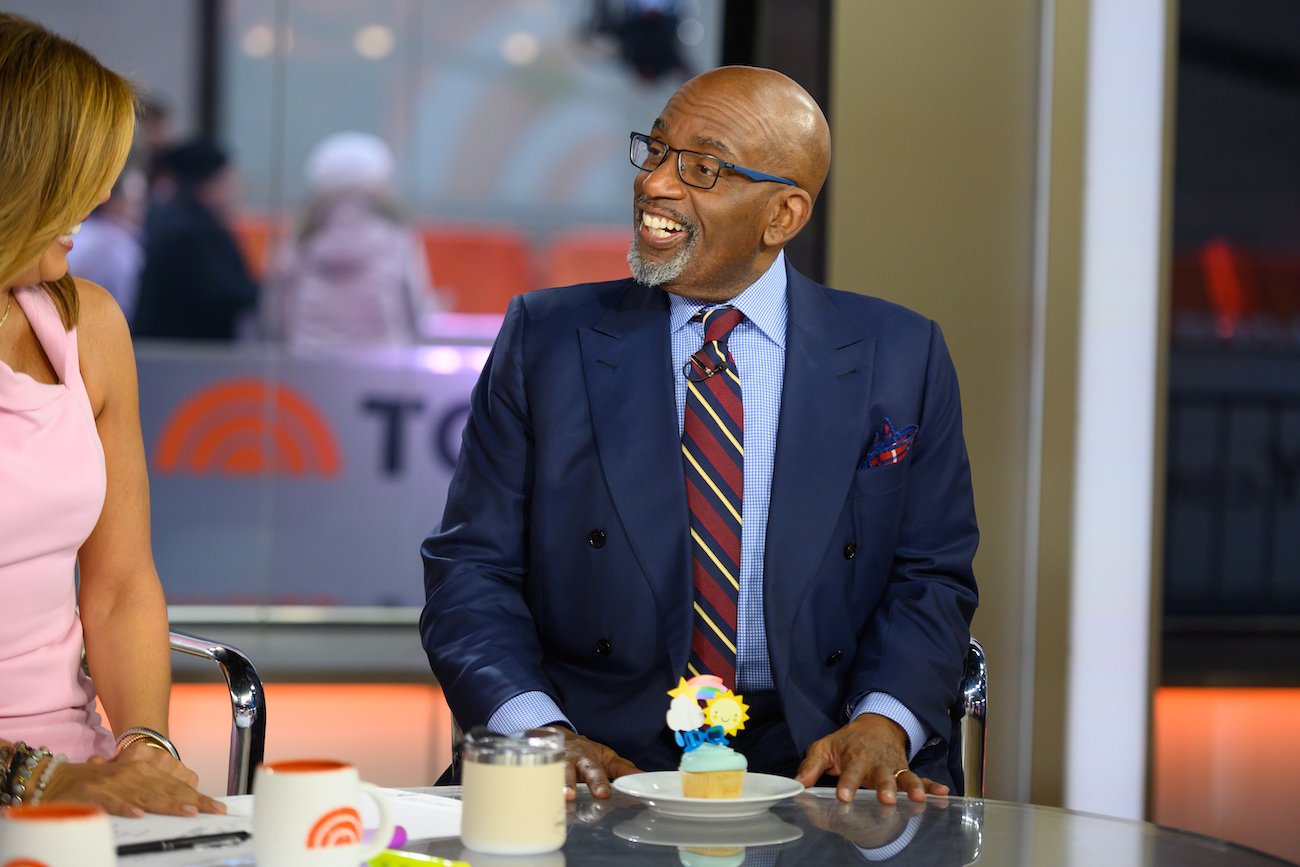 Al Roker didn't tell his 'Today Show' colleagues about his surgery
When Roker returned to the Today Show about 10 days after his gastric bypass, he chose to keep his procedure under wraps. With eating much smaller meals, he shed 50 pounds one month post-op. Roker began getting some scattered compliments from his colleagues.
"It was weird because in a sense, I was living a lie – not a bad lie, but I didn't like being untruthful especially to people who were genuinely concerned about me," Roker wrote in his 2012 book, Never Goin' Back: Winning the Weight Loss Battle For Good. "For whatever reason, it was hard for me to tell people and be accountable for my decision, because I thought they would judge me. I had a real fear of being found out."
The Today star knew he had to reveal his secret when a media outlet began to inquire about his weight loss.
"It was around the time of the Easter egg roll that the Today Show publicist told me she'd just gotten a call from the National Enquirer, asking if I'd had gastric bypass surgery," Roker recalled. "The jig was up. I couldn't sweep this under the rug or pretend nothing happened."
Al Roker shared his news with 'Today' co-workers
After hearing about the National Enquirer, Roker came clean with his Today co-hosts and staffers. The NBC star was met with great encouragement.
"They were all extremely supportive," Roker wrote. "They each said they'd noticed I was losing weight, but they thought something was going on with my health and didn't want to invade my privacy until I was ready to share with them whatever was going on."
Upon reflection, Roker realized there were several factors that had kept him from revealing he'd had a gastric bypass. One concern was that he would be perceived as taking a shortcut.
"I think the fear was really about people thinking my weight loss was somehow less authentic because I didn't do it the 'old-fashioned' way," he explained. "I actually worried that people would think I'd cheated the system to losing weight. … What I eventually realized is that there is no difference between overeating and alcoholism or a chemical dependency. It's a disease."
Some people were negative on Al Roker's new physique
Surprisingly, Roker expected to get feedback from naysayers on his weight loss. As a television personality, the NBC weather person was well aware of some viewers wanting everything to stay 'as is', including his appearance.
"I knew some people wouldn't be happy that I lost weight," Roker remarked. "Famous or not, you're always going to have doubters, naysayers, and saboteurs who want you to stay in your allotted place. It's a pack mentality. … I think this is more prevalent with women who lose weight than it is with men, but you can bet I worried about it nonetheless."
Though Roker did receive some negative feedback when he went public with his procedure, he was relieved he didn't have to harbor a secret any longer. He also shared that a gastric bypass is a massive undertaking, and one should take only when a good amount of research and medical consulting has been done.
"I want to be clear that I have never publicly recommended bypass surgery, and I am not doing that now," Roker wrote. "Look, it's a very serious decision – one that cannot be taken lightly because there are great risks involved, and it may not be for everyone."