'Today Show' Co-Host Dylan Dreyer Welcomes 3rd Child
Meteorologist Dylan Dreyer of the Today Show recently shared on Instagram that her third child may be making an appearance a bit early. Though her due date was scheduled for November, Dreyer's upcoming arrival couldn't wait to join big brothers Calvin, 4 1/2, and Oliver, 1 1/2. Baby number three, Russell James, just made his debut.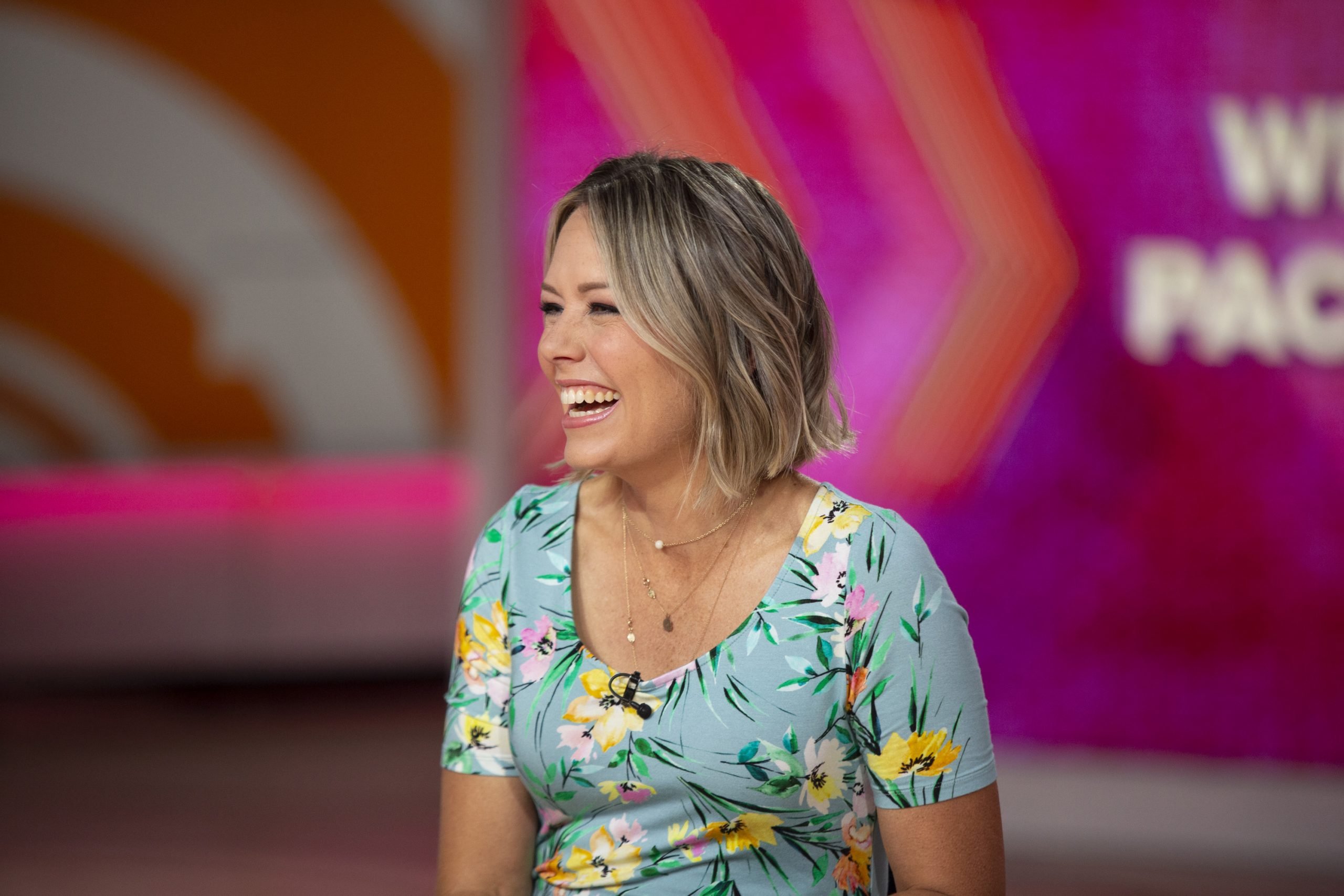 Dylan Dreyer and Brian Fichera welcome Russell James Fichera
Today Show anchor Savannah Guthrie shared the happy news of baby Russell's arrival on the air this morning, and the NBC morning program posted the birth announcement on social media.
"Baby No. 3 has arrived!" the Instagram caption read, and included a pic of Russell's time of birth at 2:38 a.m, weight and length. "TODAY meteorologist @dylandreyernbc and her husband, Brian Fichera, announced that their newest bundle of joy, a son named Russell James Fichera, arrived early Wednesday morning, weighing 5 pounds, 5 ounces and measuring 18 inches long."
Today star Al Roker revealed that the baby's first name is after Fichera's father, and his middle name is in honor of Dreyer's father. Fans were quick to congratulate the family of five.
"How wonderful! Congratulations…..from a mother of 3 sons!" one follower wrote. "Congratulations! So happy for all of you. I hope mama and baby are doing well! The big brothers must be so excited!" another posted. "Congratulations to all. Another beautiful baby added to your family," a fan commented.
'Today Show' star's baby boy arrived 6 weeks early
The announcement is on the heels of Dreyer's recent Instagram post, revealing that her third child wanted to join the family ahead of his November due date.
"Just a little update as you won't be seeing me on @todayshow or @3rdhourtoday for a while," Dreyer wrote on Sept. 28, along side a photo of herself in the hospital. "My water broke Sunday evening and I've been hanging at the hospital. Our little guy is anxious to get out and meet us! Doctors are closely monitoring both of us and trying to keep him on the inside for a little while longer to get stronger."
Despite the unexpected development, the Today meteorologist assured her followers that she was doing fine and had the utmost confidence in her doctors.
"All is well!" Dreyer remarked. "I'm in great hands and I have the best person to keep me calm and comfortable. Looks like we'll be getting to meet our littlest boy sometime this week… 6 weeks early! Guess he couldn't handle being left out of all the fun his brothers have been having! We'll gladly take any extra prayers you have."
Dylan Dreyer and Brian Fichera already had a name picked
Dreyer has involved the Today Show audience in her pregnancy, sharing details along the way. One secret she decided to keep was the name she and Fichera had selected.
"Yes, we have a name," Dreyer told her co-anchors in June. "But no one knows. … I'm not telling."
Apparently, the entire family was in on the privileged information but successfully kept mum. "Brian knows because we talk about it every day," the Today co-host said. "Calvin knows and he's very good at keeping secrets."
Congratulations to the family of five!