'Today Show' co-host Jill Martin Splits From Fiancé Erik Brooks
Jill Martin of the Today Show is known for her "Steals and Deals" as well as her stylist role on the "Ambush Makeovers" team. In 2019, the amiable co-host announced that she and boyfriend Erik Brooks got engaged over Memorial Day weekend.
Sadly, the Today contributor just revealed that the couple has decided to go their separate ways, almost one year to the date of their engagement.
'Today' star met Brooks online
Martin and Brooks met on a dating app in 2017. "I met the love of my life online," she wrote in an essay for Today in February 2019. "If you asked me a decade ago if I thought I would ever write that sentence I would have thought you were nuts. But things change, people change, I changed. And then, it happened."
The Today contributor shared that after years of trying to meet someone the 'traditional' way, she decided to overcome her reservations about online apps and give the cyber route a shot.
"I thought I would feel embarrassed if and when random people or close friends saw me on a dating app. I didn't," Martin said, adding that soon her date book was full. "In three weeks, I went on a date almost every night. Some nights, I would double book!"
Once Martin and Brooks crossed paths, she knew he was something special. "Then I met Erik," she recalled. "After summing up my life in three sentences and finding a picture that represented me, I had finally swiped correctly."
RELATED: 'Today Show's' Jill Martin Tells Why She Chose to Freeze Her Eggs
Jill Martin has a memorable Memorial Day
After two years of dating, Brooks popped the question to Martin in a surprise proposal over Memorial Day weekend last year, according to Today. 
"(Erik) told me we were going to a friends house for a casual kick-off to summer party … (he even sent me a paperless post with the fake invite). I kinda knew something was fishy but couldn't put my finger on it!" Martin wrote in an email to Today. "It took me a few mins to say yes — he actually said 'Is the answer 'yes?' as I hadn't responded! I said of course!!! Yes!!"
Brooks had clearly planned a whole lineup of surprises for Martin on their special day, where he even had some special guests join in on the big event.
"He had my parents walk into the tent and his parents surprised me and flew in from Florida!" the Today star shared. "His 3 kids, his sister and the rest of the family came the next day for the weekend. BEST DAY OF MY LIFE!"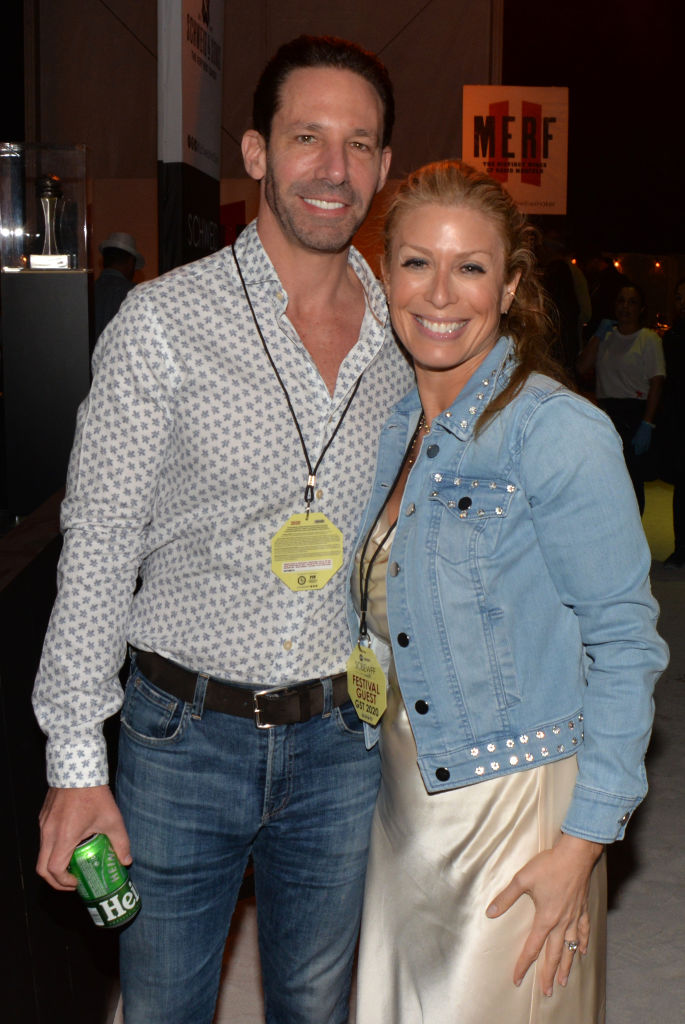 RELATED: Hoda Kotb of the 'Today Show' May Have to Push Up Her Wedding Date Due To Coronavirus
'Today' co-host and fiancé go their separate ways
The couple tried to maintain a long-distance relationship for quite some time, which apparently became too difficult to navigate with the added stress of the coronavirus crisis. Martin announced the two recently decided to part ways.
"This pandemic has taken a toll on so many aspects of life — it's such a difficult time for everyone," Martin said in a statement to Today.com. "Erik is the most magnificent person, but with him living in Boston with his children and me living in New York, the distance just became too difficult for us to maintain the kind of relationship that's important to us both."
The Today contributor clearly still holds her ex in high regard, saying, "He is an amazing man, and I wish him nothing but the best."
RELATED: 'Today Show's' Jill Martin Shares This Daily Ritual She Learned From Kathie Lee Gifford