'Today Show': Why Dylan Dreyer Is Leaving Her Weekend Post
Dylan Dreyer of the 'Today Show' has been at the news desk six days a week since 2012 but has decided to leave her post at 'Weekend Today' after the birth of her third son.
Meteorologist Dylan Dryer made her debut on Weekend Today in September 2012. The Today Show co-host recently welcomed her third child with husband Brian Fichera, and is relinquishing her weekend gig in order to spend more time with her family.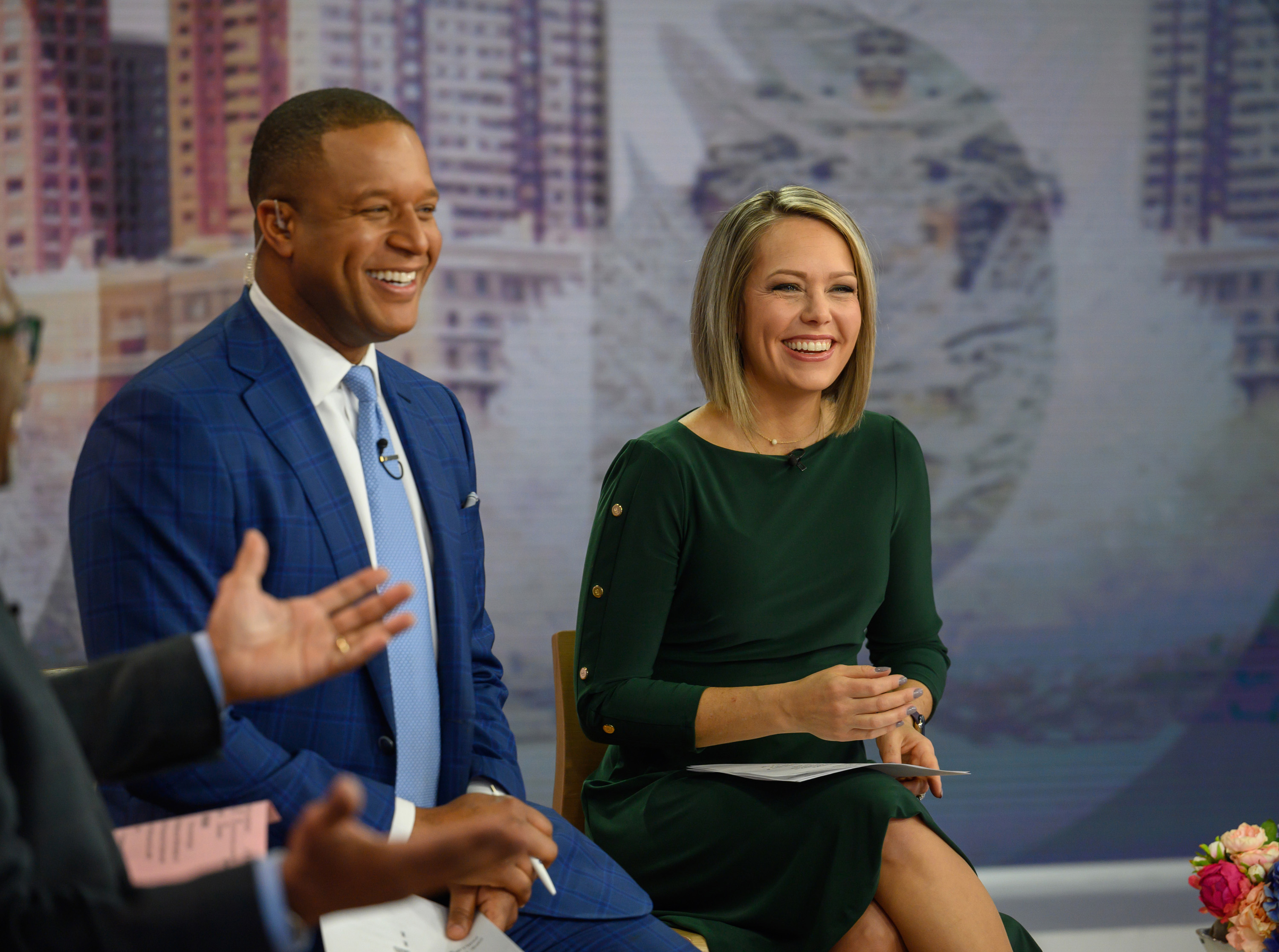 Dylan Dreyer wants family time on weekends
On Jan. 29, Weekend Today celebrated Dreyer's decade-long run with the news program. The NBC personality noted the changes in her personal life that have evolved during her tenure on the show.
"You know, I'm just watching that and looking back," she commented, according to Deadline. "I started in September in 2012 and I got married in October, so in the time I've been on Weekend Today, I've gotten married and I've had three sons."
Now balancing her career with being a mom to sons Calvin, 5, Oliver, 2, and Russell (Rusty), 4 months, Dreyer's six-day work week was no longer feasible.
"It really is incredible just to look back and think of the things I've been through, and not to mention everything I've done on the show," the Today star said. "I just don't think I can do six days a week anymore. The boys certainly keep me busy."
'Weekend Today' star calls her sons 'my whole life'
Speaking with Weekend Today colleagues Morgan Radford and Peter Alexander, Dreyer described how she's placing a priority on being at home for her husband and sons.
"It's all about family time," she remarked, as reported by Today.com. "You know, this job can get crazy especially when we're traveling and we're busy, but it's so important to make time for family too."
Now that she and Fichera are a family of five, they both want to savor the time they have with their three kids.
"These boys are my whole life," the meteorologist gushed. "Brian and I, we love being a team on weekends and spending as much time as we can with them and having as much fun as we can. That's really all I'm going to be doing, just sitting at home and just loving up on those three."
Dylan Dreyer recalled some memorable moments on 'Weekend Today'
Often reporting from various locations on extreme weather conditions, Dreyer has plenty of moments from her 10 years on Weekend Today that stand out. She recalled some advice she received from one of her producers during a particularly frigid football segment.
"The coldest I've ever been was thanks to our producer, Dave Scheier, who said 'You know, the football players, they're supposed to put Vaseline on their arms to make it feel warmer during a football game,'" Dreyer explained regarding her on-location segment at the stadium for the Minnesota Vikings. "It actually worked, but I couldn't put my jacket back on after because my arms were too sticky with Vaseline, so, that's officially the coldest I've ever been."
Dreyer expressed her gratitude for the opportunity to be a part of the Weekend Today team.
"It's really bittersweet to step away," she said. "I'm so grateful that Weekend Today took a shot on me and took a chance with me, because it has changed my life. I've raised my whole family now here in New York City."