'Today Show': Fans React to Hoda Kotb's Breakup With Joel Schiffman
Hoda Kotb recently announced her split from fiancé Joel Schiffman and fans are rallying to support the 'Today Show' star.
Hoda Kotb recently surprised viewers on the Today Show with some personal news. During the fourth hour of the NBC program, Kotb shared that she and fiancé Joel Schiffman have ended their engagement and romantic relationship. During the course of their eight years together, the couple adopted two daughters – Haley, 4, and Hope, 2 – and are now focusing on co-parenting and remaining friends.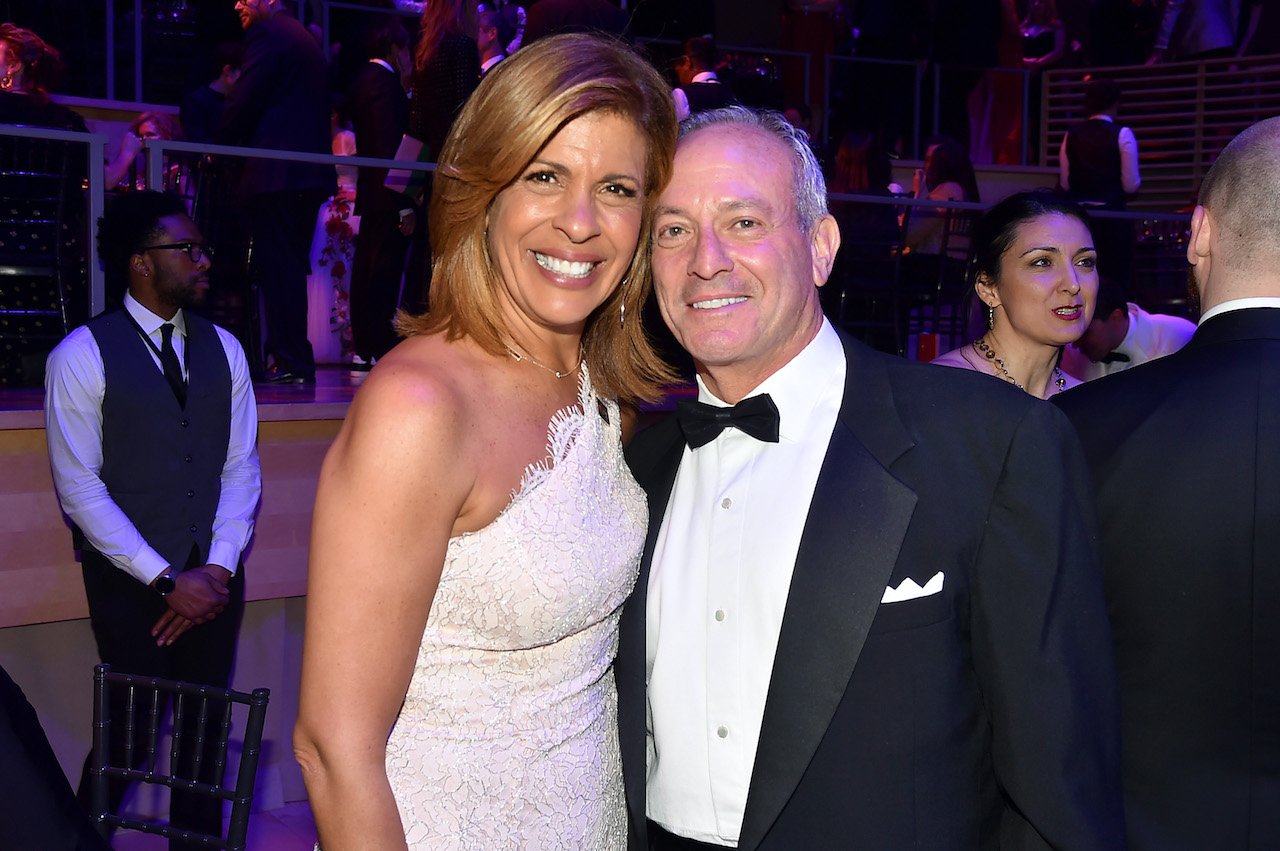 Hoda Kotb shared breakup news on 'Today with Hoda & Jenna'
On Jan. 31, Kotb addressed the fact that she hasn't been wearing her engagement ring, telling co-host Jenna Bush Hager and Today Show viewers that she and Schiffman decided to part ways.
"Joel and I have had a lot of prayerful and really meaningful conversations over the holidays, and we decided that we're better as friends and parents than we are as an engaged couple," Kotb said, according to Today.com. "So we decided that we are going to start this new year and begin it kind of on our new path as loving parents to our adorable, delightful children, and as friends."
The couple announced their engagement in 2019, yet wedding plans kept being put on hold due to the pandemic. Kotb explained how they eventually came to the conclusion that they needed to split.
"It's not like something happened," Kotb remarked. "They say sometimes relationships are meant to be there for a reason or a season or for a lifetime. And I feel like ours was meant to be there for a season. … sometimes it just doesn't work, and it's okay."
'Today Show' fans flock to social media in praise of Hoda Kotb
Fans rallied in support of Kotb's honesty and praised her courage in sharing such a private matter on the air.
"I just watched you talking about your engagement this morning, and I just have to say that there is not a more gracious, kind, classy person on television today than you," a fan posted on Kotb's Instagram account. "You're just fantastic ❤️."
Thinking of you, Hoda!" another wrote. "Sending you positive wishes. Thanks for always being such a light to viewers, may feel strength from your many fans during this season in your life. Wishing you all the best! ❤️"
"You are sooo brave!" a viewer raved. "I KNOW this will help so many women that are dealing with a 'change in season'. Life is tough. You show so many how to make it easier by just owning your truth! You and your beautiful family are in my prayers!🙏❤️"
"Your announcement this morning was amazing and brave!!!!" a follower commented. "So important to share all life's seasons!"
Kathie Lee Gifford shares a sweet message of support
Today with Hoda & Jenna posted of the news on the show's Instagram account. NBC alum Kathie Lee Gifford, a close pal of Kotb after co-hosting together for 11 years, wrote a heartfelt message in response for her dear friend.
"My darling Hoda, I am truly so proud of the way you have handled a very difficult and painful decision," Gifford expressed. "As usual you did it with grace and kindness. May God bless you and your precious girls and Joel as well as you continue down this thing called life. I love you."
The split appears to be amicable, where Kotb had only kind words regarding Schiffman.
"He's a great guy," the Today star said. "He's a very kind and loving person, and I feel privileged to have spent eight years with him."