'Today Show:' Former Co-Host Kathie Lee Gifford Said She Would 'Get Creamed' For Talking About This On the Air
Kathie Lee Gifford of the Today Show co-hosted the show with Hoda Kotb for the last time in April 2019. Now putting down roots in Nashville, the former NBC television personality is getting to pursue the projects she had to put on hold over the years.
Known to viewers from her tenure on Today as well as her 15-year run alongside Regis Philbin on Live with Regis and Kathie Lee, Gifford has always shared tidbits from her personal life that bonded her with audiences. Upon her departure from Today, the singer/songwriter gave some words of wisdom to Kotb and her replacement, Jenna Bush Hager, on a topic they should discuss sparingly when on the air.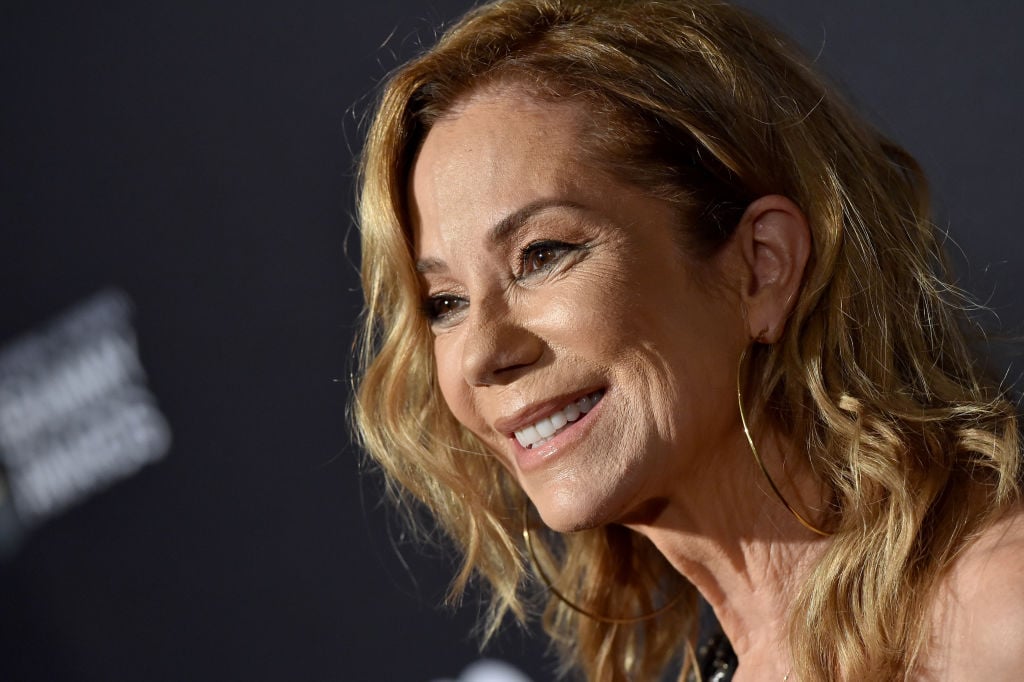 Former 'Today' co-host on new life in Nashville
Never one to slow down, Gifford is now focusing on a plethora of writing, directing, and music projects in her new Southern home. Her personal life is thriving as well, where Gifford just celebrated her daughter Cassidy's nuptials and is prepping for her son Cody's upcoming wedding.
Though she's in a new environment, Gifford says she's not "reinventing" herself but rather finally getting to pursue her true passions. "I did not retire from life," she told D Magazine in October. "I retired from a certain show. I'd had it with daytime television. I've been living it for 35 years, off and on. I was ready to manage my time completely on my own. I realized that for the first time in my life that I was completely free to do whatever I wanted to do."
Teaming up with Kotb in 2008, the pair created TV magic with their electric chemistry as well as a true friendship that transcends their workplace. "You and I may not be working together… anymore but we'll be in each other's lives for the rest of our lives," Gifford told Kotb upon her departure, according to Today.com.
RELATED: Kathie Lee Gifford Made This Life Change To Overcome 'Crippling Loneliness'
Regis Philbin makes an appearance
After her many years alongside Philbin from 1985 to 2000, Gifford and her former co-host still have a close bond. The two shared many milestones over the years, including her marriage to football star Frank Gifford and welcoming their two children.
"'Kath, I'm so happy for you,'" Gifford said Philbin told her. "'There's not a day that goes by that I don't think about the 15 years we spent together and how much I loved you.' He said, 'It was never the same after you left' because it isn't.'"
On Gifford's last day of Today, Philbin sent her a loving message and mentioned their own time together on the air. "Kathie Lee, you want to know the best part of my life — my TV life — was the 15 years I spent with you," he said in his video tribute. "I want you to know how I will always remember the great times that we had working together and how you are as a person, just great."
RELATED: Kathie Lee Gifford Pays a Visit to Hoda and Jenna on 'Today'
Kathie Lee Gifford's advice to Kotb and Jenna Bush Hager
Part of Gifford's magic with both her former co-hosts was sharing many stories from her personal life. Yet she revealed that giving too many details about her children sometimes wasn't well received.
"I used to get creamed for talking about my kids on Live!," Gifford admitted to TVLine in March 2019. "But my job was to talk about my life, and I wasn't doing anything except getting barfed on and losing sleep every night. We were hugely successful because when I talked about my kids, Regis was there to stick his finger down his throat."
After Gifford's departure, Hager took over her seat at the table with Kotb. Knowing the co-hosts both have young daughters at home, the former Today star advised the new team to learn from her mistakes.
RELATED: 'Today Show:' Hoda Kotb and Jenna Bush Hager Talk About Their First Jobs After Graduating College
"I did give sweet Jenna and Hoda a bit of advice recently," Gifford shared. "If Jenna and Hoda are both talking about how adorable their kids are, it's not going to make great TV. They should take turns and save those conversations for when something so freakin' funny happens that everyone without children will be delighted."
Wise words from a TV pro!