'Today Show': Hoda Kotb Describes Being Mom-Shamed About Her Age
Hoda Kotb of the Today Show and Today with Hoda and Jenna continues to juggle her busy work schedule with a full family life. Adopting daughter Haley, 3 1/2, in February 2017 and daughter Hope, 17 months, in April 2019 with fiancé Joel Schiffman, the renowned journalist seems to have a handle on motherhood and manning the news desk.
At 56 years old, the Today Show star shows no sign of slowing down anytime soon. Yet Kotb was subjected to some major negativity when a mom-shamer decided to put a vitriolic view in writing.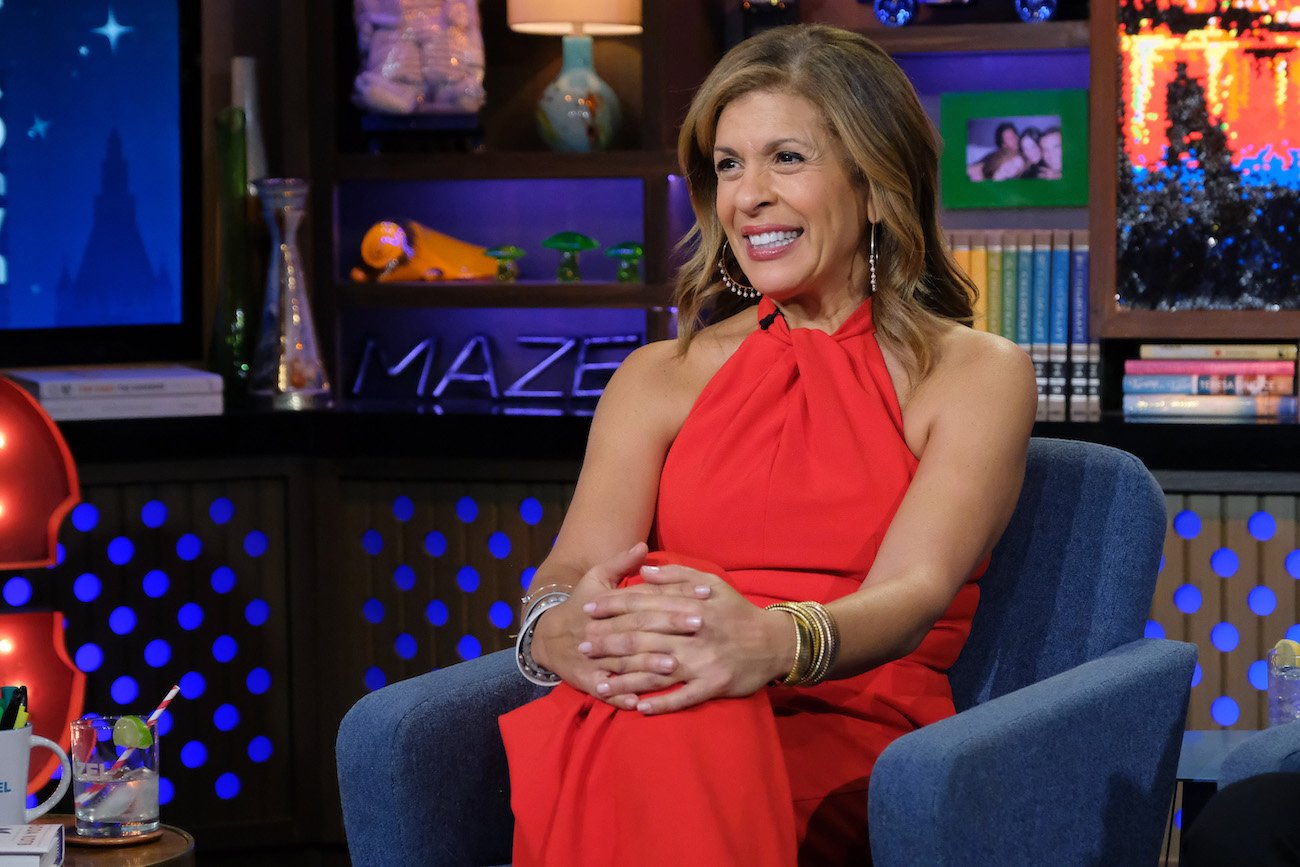 Hoda Kotb gives encouragement to 'late bloomers'
Becoming a first-time mom in her 50s, Kotb felt more prepared for parenthood at this later stage in life.
"That wisdom, patience, stuff we've learned along the way," Kotb told Know Your Value founder and Morning Joe co-host Mika Brzezinski in 2019. "I'm a better parent now than I ever would have been."
Kotb doesn't mind that everything fell into place in her life at a more mature phase. The Today star gave some words of wisdom to those who may feel they are too old to achieve their dreams.
RELATED: How Hoda Kotb's Relationship With Joel Schiffman Was Outed After Two Years
"I realized most of my life I've had something to do but that was it," Kotb said, according to Page Six. "I didn't really in that early time have someone to love and something to look forward to. For all the people who are late bloomers, hang in babe. It's fun at the end, it's really fun at the end."
Hoda and Jenna on parenting in the air
Traveling is part of the package as Today anchors for Kotb and co-host Jenna Bush Hager. Kotb commented on the challenge of having your children along for the ride on a crowded flight.
"Have you ever been on a plane with your kid crying?" Kotb said to Hager on Today. "You know what that feels like. And anyone who gives you that disdained look either doesn't have children, doesn't understand, or forgot how hard it is to deal with it."
Hager recalled a stressful trip with two of her three small kids in tow, where a flight attendant offered a much-needed act of kindness.
"I was so exhausted, and we're flying on the airplane and it is my birthday," Hager explained. "I have two children on my lap, Cheetos all over my face … The flight attendant said, 'You look like you're having a hard time. Want some champagne?' And I was like 'You are the nicest woman. I will drink that champagne.'"
'Today' star gets mom-shaming mail
Kotb shared a mom-shaming story on the air, describing an unnecessary note she received from a stranger.
"I got a physical letter in the mail," the Today co-host said. "A letter that came to my address from a woman who wrote: 'Who do you think you are having kids at that age?' I literally read it and I thought: 'Oh my god, I can't believe someone put a stamp on it and sent it.'"
The bestselling author was shocked that someone would take the time to put something so offensive in writing.
RELATED: Kathie Lee Gifford and Hoda Kotb Share the Benefits of Aging: 'I Have No Time For Other People's Opinions'
"I literally tore it up," Kotb said. "I felt horrible in that moment … but then I thought: 'Who would take a piece of paper and a pen and write that and fold it and put it in the envelope with a stamp and go to the trouble of mailing it?' It took effort."
Hager was appalled by the letter, saying, "That stranger who took the time to write something so mean, she doesn't even know what you're like as a mother. She's never seen you hold those little girls. That infuriates me."
Despite the blatant negativity, Kotb maintains a positive spirit which is probably why she is such a fan favorite.