'Today Show': Hoda Kotb Describes Her VERY Early Morning Routine
Hoda Kotb has been co-anchoring the Today Show alongside Savannah Guthrie since January 2018. As the mom of daughters Haley, 4, and Hope, 2, Kotb has a full plate balancing work and home life with fiancé Joel Schiffman. Since her job requires her to wake up before sunrise each day, the NBC journalist follows a specific routine that helps her maintain a positive mindset throughout the day.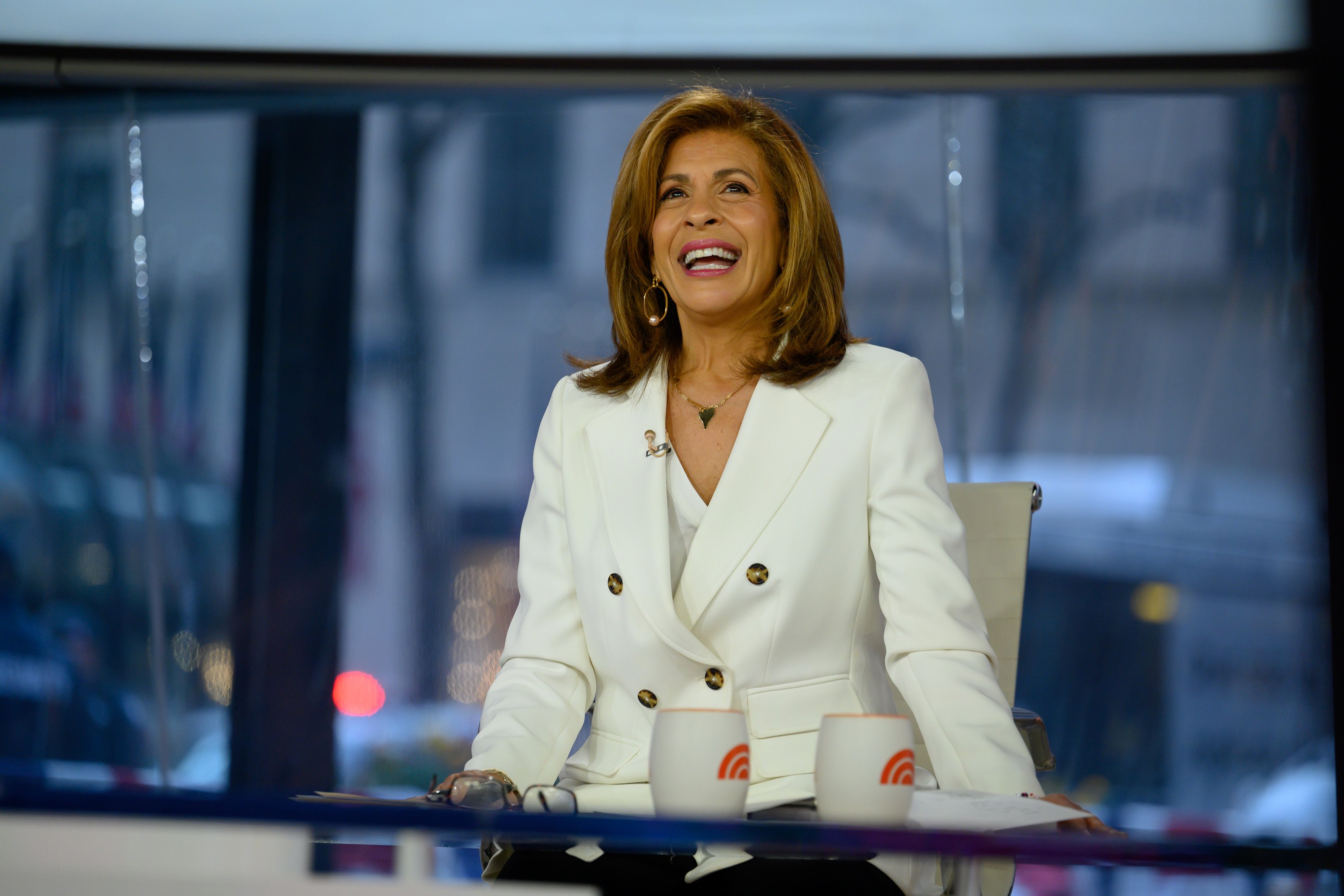 Hoda Kotb writes messages to her daughters each day
With the demands of co-hosting a daily morning news program, Kotb has come to learn that following a schedule is paramount to having a good day.
"I realize how important it is to have a routine, because when you scramble out of bed late… and we've all done it, and you're brushing your teeth and running out the door, your day is all out of whack," she recently told Oprah Daily. "I try to front-load my day, because the most important part is early, and afterwards, who cares? You can mess the world up."
That "front-loading" includes an intimidatingly early wakeup each day, where Kotb immediately focuses on her top priorities – Haley and Hope. She also incorporates some mindfulness techniques to prepare herself for the day.
"My alarm goes off at 3, and I go downstairs at 3:15 or 3:30, and this is exactly what I do," the Today star shared. "I light a candle. I write a note to my kids with Post-its—it's like a whole situation, and now they want a map to find the notes. Today, I hid one in the fridge and wrote, 'Brrr. I'm cold, so glad you found me. Happy Tuesday!' Then I do seven minutes of breathing, and it sounds so wacky, but I listen to a book that has a whole bunch of prayers, and then I write in my journal."
'Today Show' anchor avoids social media at night
Kotb also includes some "homework for work" before she heads out the door for the NBC studio. When she's done anchoring for the day, she tries her best to leave the news desk behind. From 7 p.m. on, the Today co-host spends time with Schiffman and chooses some inspirational reading rather than social media scrolling before bed.
"I try not to scroll Twitter at the end of the day to see what's trending, in case there's a news item for tomorrow," Kotb explained. "I try to stay away from anything negative. There's only so much a human can ingest before you feel that despair, so I always keep a quote book next to my bed."
Kotb published two books of quotes and gets encouragement by reading words of wisdom from others. She finds the quiet time as a perfect way to end the day.
"I'll read a quote, and it just sits with you," she remarked. "I think the most important parts of the day are how you start it and how you end it, so I try to end it gently."
Hoda Kotb finds joy in everyday living
Many Today Show fans are drawn to Kotb for her down-to-earth personality and positivity. She insists her upbeat outlook is from what she experiences in everyday life.
"Joy comes from inside," Kotb commented. "Happiness is…I'm going to a concert, or I'm going to a friend's house to drink. That's happy and great, but joy is when you feel it—when you're just sitting, and I'm having that. … But most of life is just Wednesday. Just a regular day, and I think if you can find joy on the Wednesdays when you don't have something special happening, or some great event, that's the best."