'Today Show': Hoda Kotb Reveals Who Will Be Her Maid of Honor for Her Upcoming Wedding
Today Show co-host Hoda Kotb is still in a bit of limbo with her wedding plans to financier Joel Schiffman. After getting engaged in November 2019, the couple had to postpone their original date to head down the aisle due to the coronavirus (COVID-19) pandemic. Though they haven't confirmed a new date yet, Kotb's wedding party is sure to include their two daughters — Haley, 4, and Hope, 2 — as well as this special person as her maid of honor.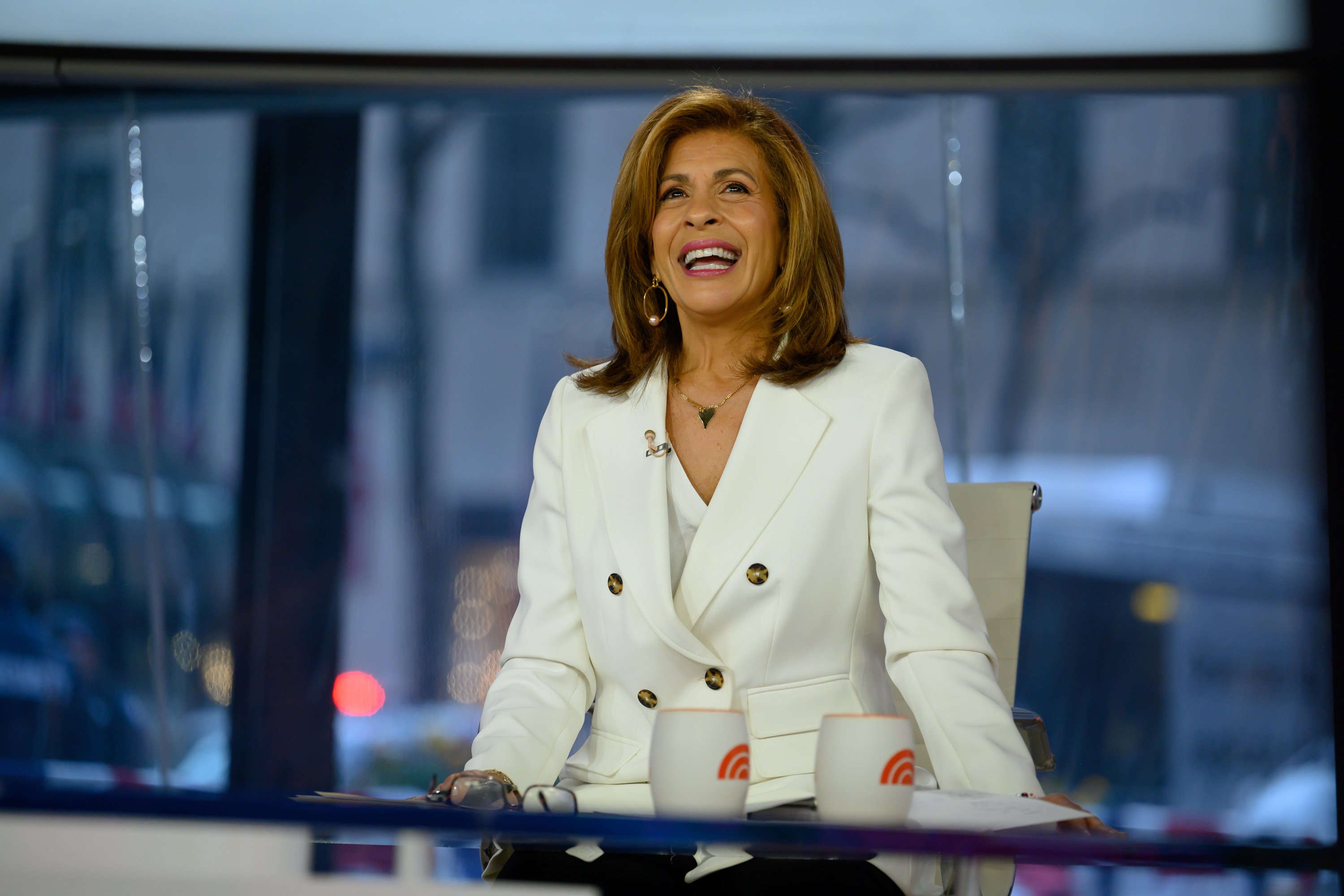 Hoda Kotb asked her sister to head the bridal party
During the "Unscripted" segment of Today with Hoda & Jenna, social contributor Donna Farizan shared a question for Kotb from a fan asking if she would have a maid of honor for her upcoming wedding. Though she hasn't shared a ton of details on her prep for the big day, Kotb did reveal the name of who she picked for the special post.
"Yes, I would have a maid of honor," Kotb told Farizan and co-host Jenna Bush Hager, according to Today.com. "It will be Hala, my sister."
Hager couldn't help but show her enthusiasm at the mere mention of Kotb's upcoming nuptials, and prompted her co-host to get the bridal ball rolling.
"Let's go ahead and get married, OK?" Hager suggested to Kotb, jokingly adding some clarification. "I don't mean us (getting married)."
'Today Show' star and Joel Schiffman postponed previous wedding date
The couple got engaged in Mexico and planned to return to the sunny locale in November 2020 for a destination wedding. Kotb and Schiffman opted to cancel due to the COVID-19 shutdowns.
"You know what's weird, is you plan something and you had it all in stone and then everything got uprooted," Kotb explained. "Now we're planning it again and there's something weird."
Kotb noted how difficult it's been to make a firm decision on wedding plans with some restrictions still in place in certain parts of the country. Travel also remains a challenge.
"We're like 'We're doing it. Should we just do it this summer? Should we wait?' We don't know," the Today star said, adding what a unique experience it's been considering the circumstances. "I actually think it feels different. You're in such a normal life that doing it, you just do it."
Why Hoda Kotb and Joel Schiffman decided to tie the knot
Kotb and Schiffman have been together since 2013. The Today Show journalist was never in a rush to get to the altar and often said she considered Schiffman her life partner regardless of any legalities. With their venturing into parenthood later in life, and some other non-traditional factors in their relationship with the adoption of their daughters, the couple felt that officially tying the knot may make things easier to explain for their kids.
"With our family, there are a lot of things that are unusual about our grouping," Kotb said on Today. "I think that's it's good to have all those things in order."
She continued, "I think everyone makes their own choice, but you have so many things to explain, like, 'That's my mom and dad. They're not married. We're adopted. They're old.' There's a lot to talk about."
Adding the "husband and wife" monikers to their relationship, Kotb said marrying Schiffman is "the one last thing" she wants to do to make her family complete.