'Today Show': Hoda Kotb Revisits the Topic of Adopting a Third Child
Hoda Kotb of the Today Show often speaks of her fiancé Joel Schiffman and their two daughters – Haley Joy, 3 1/2 years old, and Hope Catherine, 17 months. The morning news anchor has previously revealed she's keeping the door open on adopting another child. Kotb recently added some thoughts on growing her family of four.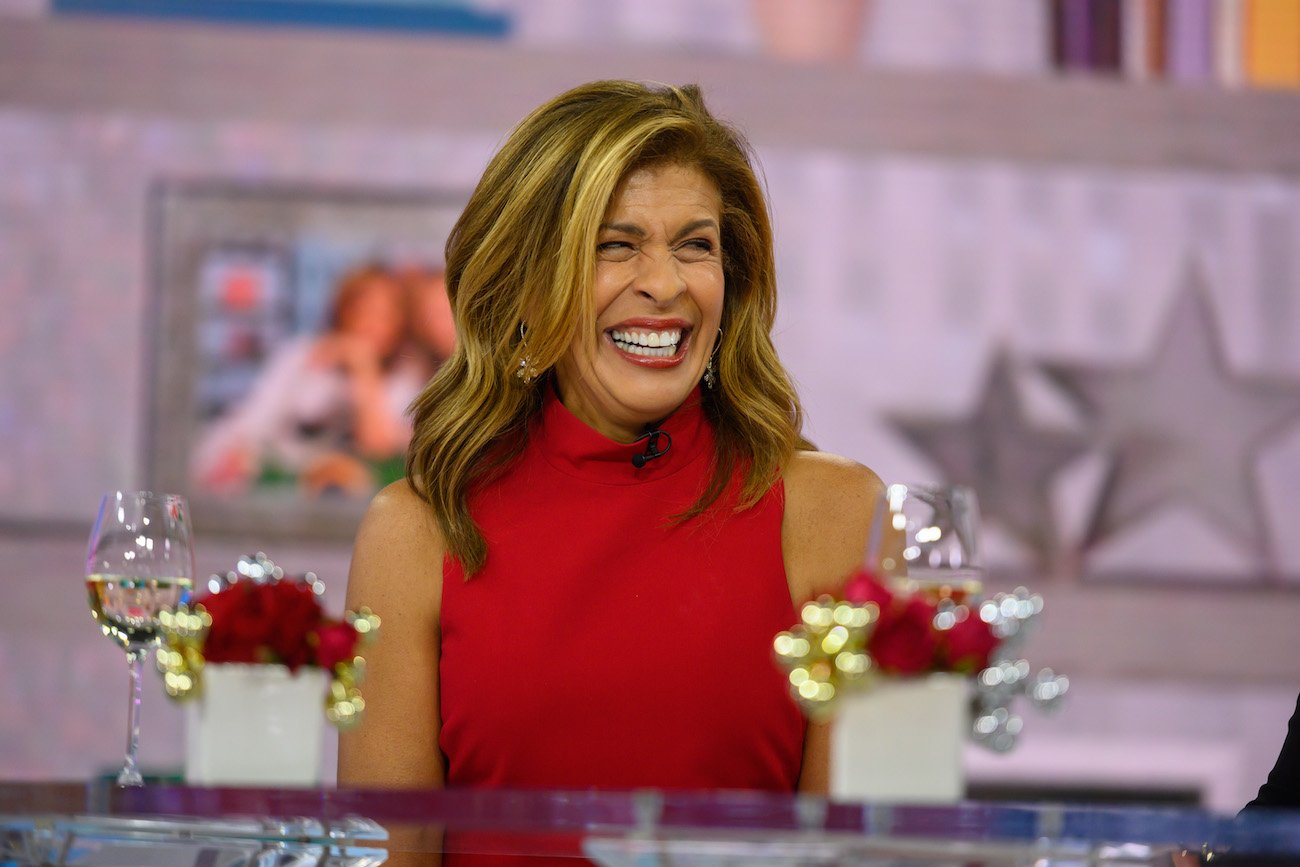 Hoda Kotb thrives as a mom
Becoming a parent in her 50s, Kotb hadn't expected to ever be a mom. Her battle with breast cancer in 2007 had left her unable to conceive a child biologically, leading her to pursue adoption after meeting Schiffman.
With Haley Joy arriving in February 2017, Kotb and Schiffman were so smitten with parenthood they wanted to give their daughter a sibling. Hope Catherine was adopted in April 2019, and the Today co-host was even thinking of adding to her brood only one month later.
"I come from three, so I'd never close a door, ever, ever." she told People in May 2019.
'Today Show' star is taking a 'wait and see' approach
When the possibility of adopting a third child was recently brought up to Kotb, the Today anchor is clearly still keeping an open mind.
"It's funny, I think to myself — and I've obviously had a conversation with Joel about it, many conversations — but I feel like, well, can we? Yes," she told People. "Will our family be better with it? Yes. Do we have enough love in the house? Yes. All the answers seem to say yes."
While her family of four would welcome a new addition with open arms, Kotb is not rushing into any decisions.
"I think then you just wait and see if it's meant to be for you," the NBC journalist explained. "That's where we are on that. I feel like families come in so many different shapes and sizes and as long as there's lots of love, I think they'll endure. I'm just going to wait and see on that one."
Hoda Kotb's daughters have a strong bond
Becoming a mother later in life, Kotb hopes the relationship between her daughters develops into a strong bond.
"I was watching them yesterday and they were in the living room playing and they're holding hands," the Today star shared. "I just looked at them. Because one of my, obviously, concerns is as an older mom, you want them to be loved forever, for their whole life. It can be scary to think of that."
Kotb is very close with her siblings and is starting to see the same connection between Haley and Hope.
"When I saw them standing there holding hands together and they were literally in our apartment, walking back and forth, holding hands," the mom of two said. "I looked at Joel and I said: 'I think we did it. … I think they're lifelong, forever – I think they're going to help each other forever.'"
Apparently the sisters are already established BFFs, where Kotb couldn't be more thrilled.
"It was so moving to me in that moment for some reason to look at them, oblivious to us, just there together, holding hands," Kotb gushed. "I was thinking in that moment, I hope you guys have your hands in each other's hands for the rest of your life."