'Today Show': Iman Shares Her Love Story With David Bowie and Brings Hoda Kotb to Tears
Hoda Kotb got emotional listening to Iman describe her love for late husband David Bowie on the 'Today Show'. The former supermodel shares a new project she's launching in honor of the music icon.
Today Show co-host Hoda Kotb recently sat down with entrepreneur and former supermodel Iman to discuss the launch of a new project. During their interview, Iman talked about her marriage to music icon David Bowie and his death in 2016, and why she will never remarry.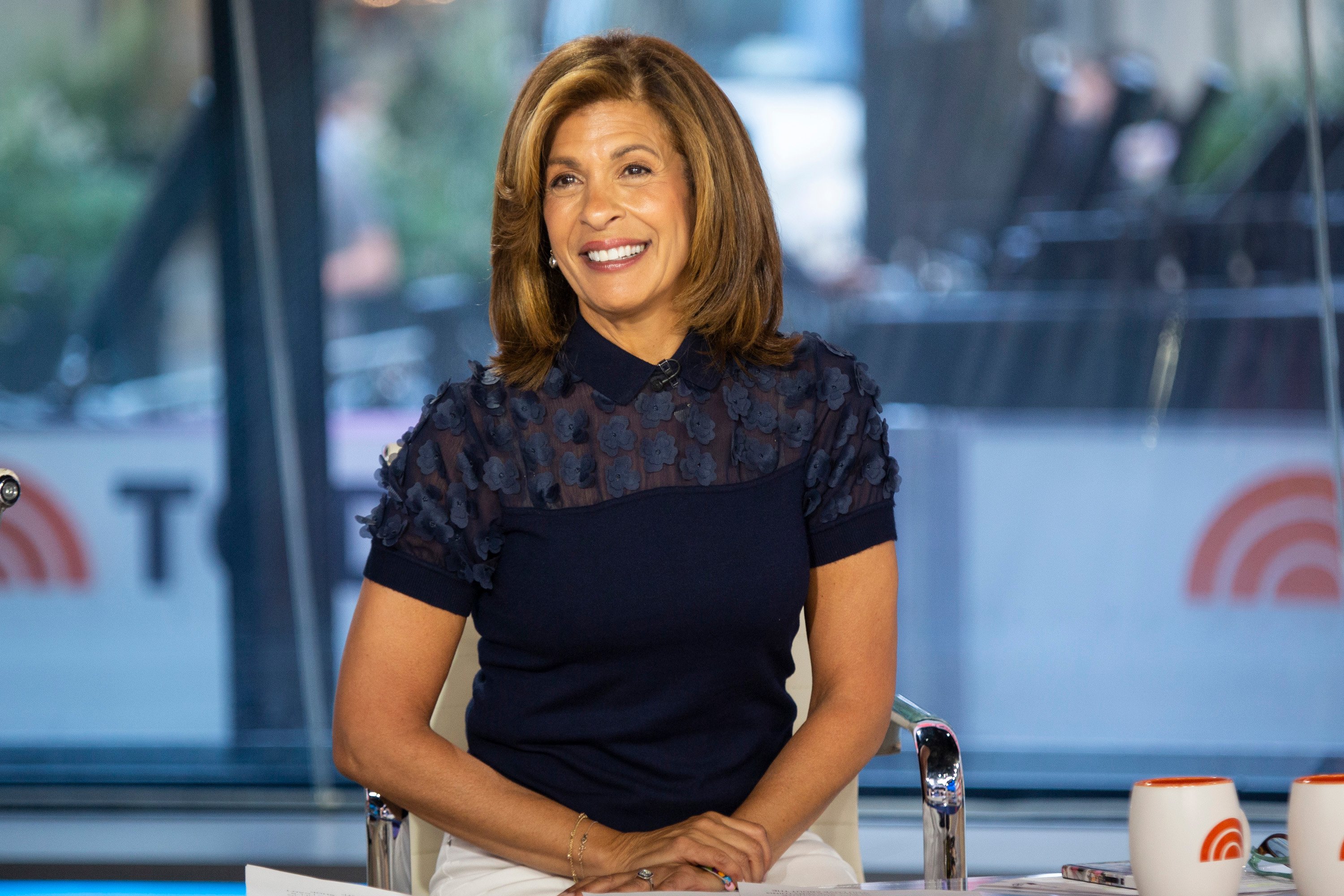 Iman calls David Bowie 'the love of my life'
Bowie died from cancer at the age of 69. He and Iman shared a daughter, Lexi Jones, 21, who had asked her mom if she would ever consider getting remarried after Bowie's death. Iman told Kotb of her response.
"No," Iman revealed on Today. "People say to me when they talk, 'Oh I loved your late husband,' and I said, 'He's not my late husband, he's my husband,' so that's how I feel about it. This was truly the love of my life, and I just wait until I meet him again."
The couple tied the knot in 1992. Iman had been previously married twice before, and Bowie had already been married once. Iman noted their older ages at the time of their wedding gave them a greater appreciation for their relationship and parenting their daughter.
"Because we met late in life, and had been married before and had older children, so this was a choice, and he felt very safe at home with us," Iman explained. "My daughter has witnessed the love between the two of us that she actually says now, 'I hope to God that I'll meet a man who would love me as much as my dad loved my mom.'"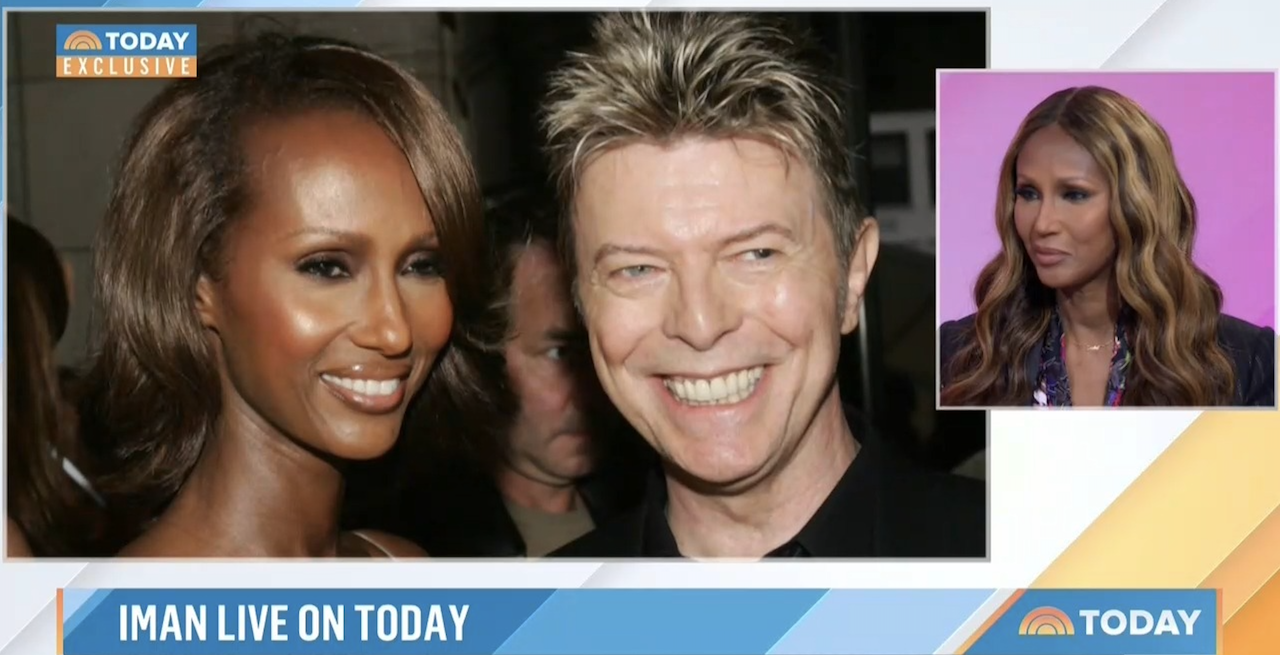 Iman pays tribute to David Bowie in new fragrance
The retired supermodel is launching a new fragrance in honor of her late husband called Love Memoir. Iman shared that she frequently wears Bowie's cologne since his death to still feel that connection and considers the new scent as a tangible sign of the "eternal love" they experienced. She commented on the continuing grieving process while making a priority of celebrating their good times.
"He isn't in plain sight, but he's right there with us," she said. "I smell him and we see him every day. … I think there are days that are harder than others. I don't think it will ever go away, but the acceptance of it, and the remembrance of the joy, rather than saying every memory that, 'Oh, I wish he was here, I wish we could experience this together.' Now I remember the 26 joyful years I had with my husband."
Kotb was clearly choked up as Iman described how she is healing after the loss of her husband. The Today star had to take a few moments to collect herself after her guest's heartwarming reflections.
"I think at the end of our days, the only thing we will have if we are lucky is our memories," Iman remarked. "That's the thing that we will have and will sustain us after the person passes away."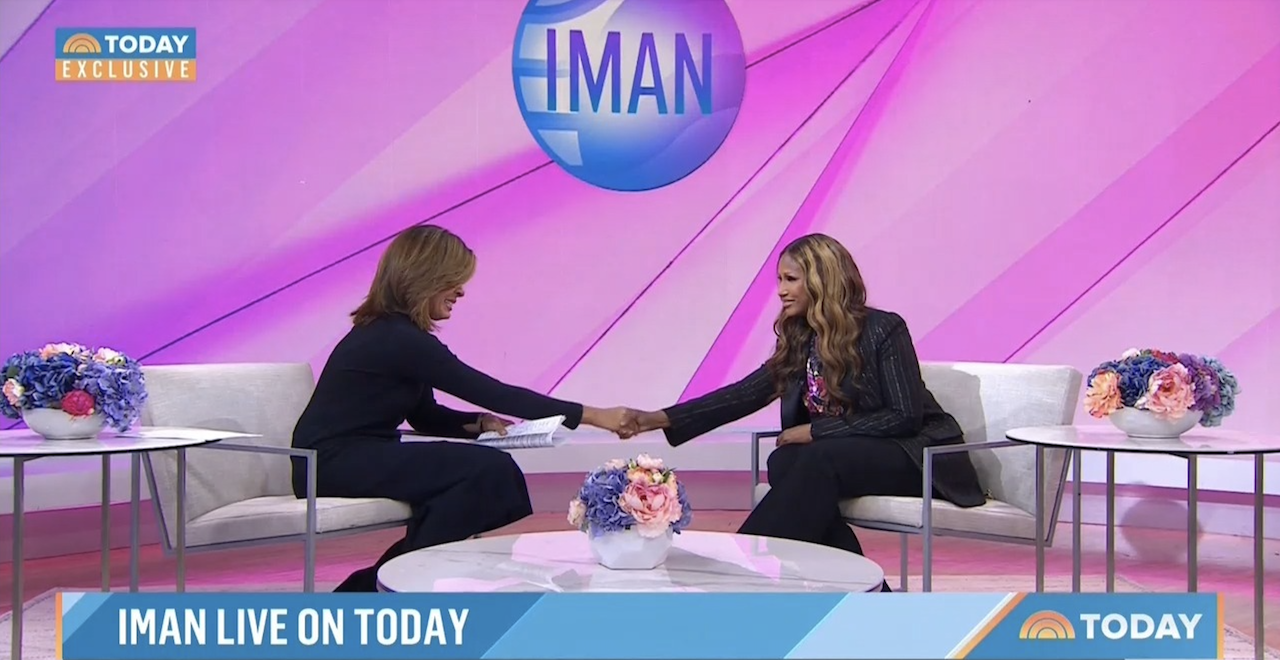 Iman dealt with 'sudden grief' during COVID lockdown
In her conversation with Kotb, Iman revealed that she came to terms with Bowie's death when the COVID-19 quarantine forced her to spend some time alone.
"Last year I went to my house estate, this beautiful property that I haven't spent time there since my husband passed away, and there I was stuck for the year and I was forced to deal with it," she explained. "All of a sudden grief knocked on the door and became a companion."
Now on the other side of the grieving process, she embraces the memories she has from her marriage. "I went through all of it, and now it is the joy that I remember," Iman said.
Love Memoir goes on sale Nov. 19 on HSN and hsn.com.