'Today Show': Jenna Bush Hager Announces a Thrilling Read for October's Book Club Pick
Jenna Bush Hager of the 'Today Show' just revealed her October pick for 'Read with Jenna.'
Jenna Bush Hager of the Today Show just announced her October pick for her popular book club "Read with Jenna." Going with a thriller this month in a nod to Halloween, Hager's page-turning mystery selection is sure to keep readers up at night.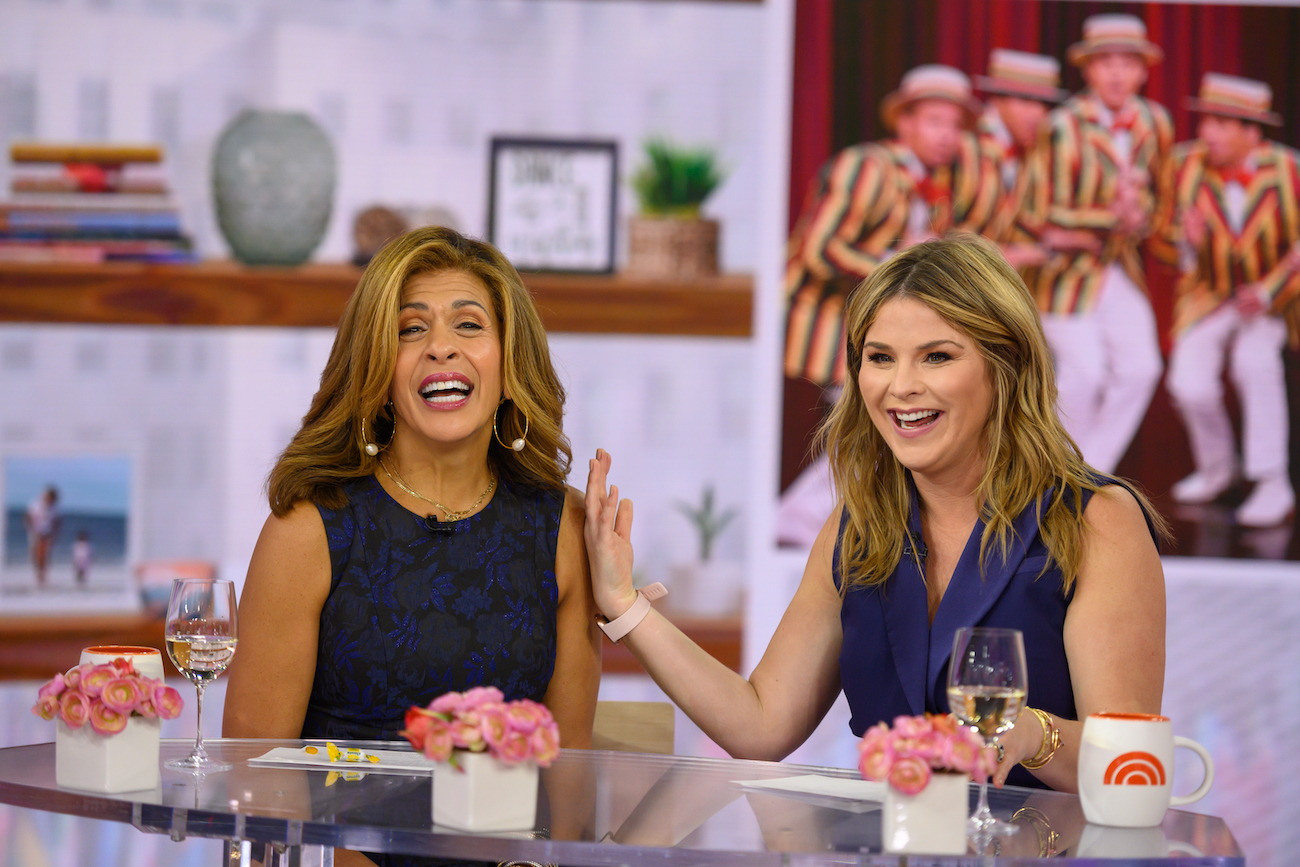 Jenna Bush Hager opts for October suspense
In Leave the World Behind by Rumaan Alam, the story revolves around married couple Amanda and Clay who take a respite from New York City to a remote rental property in the Hamptons with their two teenage kids, Rose and Archie. While their vacation is going well, it gets disrupted by a knock at the door in the middle of the night (of course) by the home's owners G. H. Washington and his wife, Ruth.
The elderly African-American couple reveal that they returned to Long Island because of a blackout in the city. Yet with no working TV, internet or cell service, Amanda and Clay have no way of verifying their story.
As the group spends more time sequestered in the home, surprising events unfold as they all begin to get better acquainted. Maintaining a suspenseful pace, the novel weaves the threads of parenthood, race, and class throughout the story.
Rumaan Alam describes his inspiration for 'Leave the World Behind'
In his third novel, Alam revealed how a previous getaway prompted the plot of Leave the World Behind.
"I was daydreaming about the summer," Alam explained, according to Today.com. "I was in New York City … on the Upper West Side and it was very cold. It was only a few months after we had taken this vacation to this beautiful home in Long Island and I just found myself wistfully remembering that place and how nice it had been to be warm."
Rather than going the traditional route to start the story, Alam took to social media to craft his tale.
"I realized that tweeting is actually just another form of writing," the author remarked. "So I made a second Twitter account which was private, locked, no one could follow it, and I started writing the book there."
'Today Show' star gives a piece of advice for readers
While the novel's storyline has a chilling foundation, Hager chose the book for its focus on interpersonal themes.
"It is a suspense at its core," Hager pointed out, "but to call it only a thriller discredits the incredible detail and intimacy with which the author writes about and understands family dynamics and race."
Alam purposely wrote the book from varying viewpoints to draw in a wide spectrum or readers.
"I think there are multiple perspectives on the book," he commented. "The thing I'm most excited about is sort of hearing what perspectives those are, what readers find there."
Hager clearly enjoyed the suspenseful read but offers a word of caution for those about to pick up the novel.
"It's chilling and mysterious but also poignant and at times funny, a book about family, race, ambition and class," the Today Show co-host said. "My only advice — read it with the lights on."