'Today Show': Jenna Bush Hager Focuses on Female Empowerment for May Book Club Pick
Jenna Bush Hager of the Today Show just revealed her latest selection for her popular "Read with Jenna" book club. Putting the spotlight on female protagonists, Hager's May pick is sure to keep readers engaged and inspired.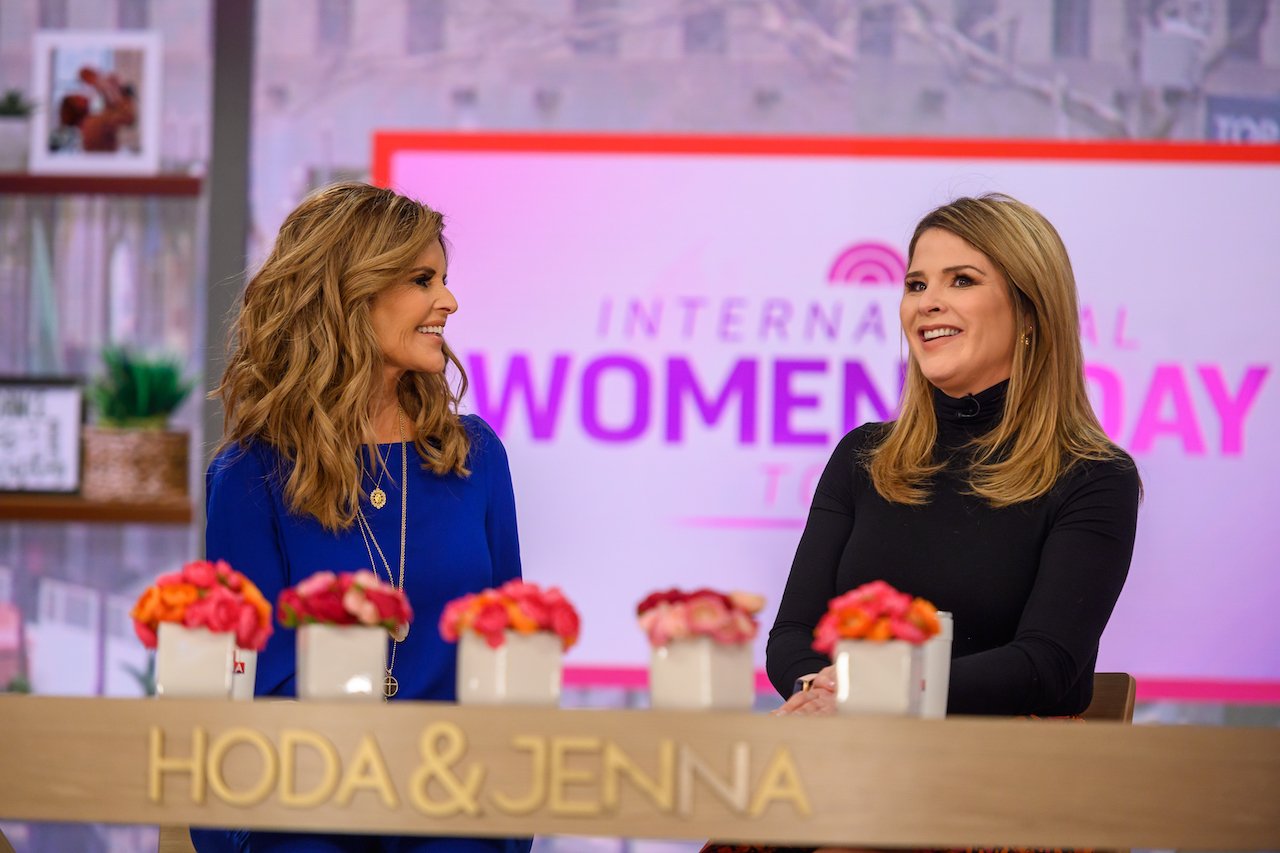 'Read with Jenna' picks 'Great Circle' for May 2021
Announcing her selection of Great Circle by Maggie Shipstead, Hager was excited to share her May pick on Today. The novel is centered on Marian Graves and her passion for aviation. After being rescued as in infant in 1914 from a sinking ocean liner, Marian drops out of school at the young age of 14 to follow her dream of flying.
When she crosses paths with a wealthy bootlegger who is willing to bankroll her flying lessons and a plane, Marian enters into an arrangement she will live to repay indefinitely. Yet she is able to embark on her ultimate goal of flying over the North and South Poles.
Fast forward a century later, where Hadley Baxter is cast to play Marian in a film depicting the pilot's disappearance in Antarctica. Hoping to redefine herself as an actor after being pigeon-holed by Hollywood, Hadley finds her own fate intertwining with Marian's.
Jenna Bush Hager praised book author Maggie Shipstead
Great Circle isn't the first novel of Shipstead's that Hager has read, sharing that she has followed the New York Times' bestselling author's work for quite some time.
"I have been a fan of Maggie Shipstead for a while," Hager said, according to Today.com. "I read her book Seating Arrangements and I just love her writing."
A mother of three kids, the Today star purposely chose a book with her two daughters in mind that would inspire them to break barriers in their own lives.
"Now, more than ever, I love reading about women who chart their own courses," Hager explained. "As a mom of two little girls and a young boy, I believe it is important to highlight fictional and nonfictional stories of fierce, independent women who don't conform to what society says we need to be."
Maggie Shipstead made accuracy a priority in 'Great Circle'
Shipstead actually traveled to every location she references in the novel in order to bring vivid detail and accuracy to the story.
"I wanted to be very accurate about the places I used because she (Marian) would be observant about them," Shipstead remarked. "I wanted to show some of the variety."
The author also has a penchant for all things Hollywood, which she explored through the character of Hadley.
"Hadley, of course, is quite different in some ways," Shipstead commented. "She shows just the scrutiny, especially that public women are under, and how you can sort of never be entirely correct in how you go about being a woman, according to some people."
The author received high praise from Hager, who appreciated the novel's breadth of characters and time periods.
"I think both women, although flawed, are representing how women can be their own people, and how all of us can find ourselves in the stories of those that came before," Hager said. "It's sweeping — It goes from the early 1900s all the way through present day. I'm not sure I have ever highlighted such an ambitious novel."