'Today Show': Jenna Bush Hager Goes With a Breezy Beach Read for the June Book Club Pick
Jenna Bush Hager of the 'Today Show' just announced her latest selection for her 'Read with Jenna' book club, and readers are in for a summer treat.
Jenna Bush Hager is gearing up for summer with her latest book club pick. Announcing her June selection on the Today Show, Hager is going full-on beach mode this time around and giving readers an intriguing mix of family, secrets, and surfing.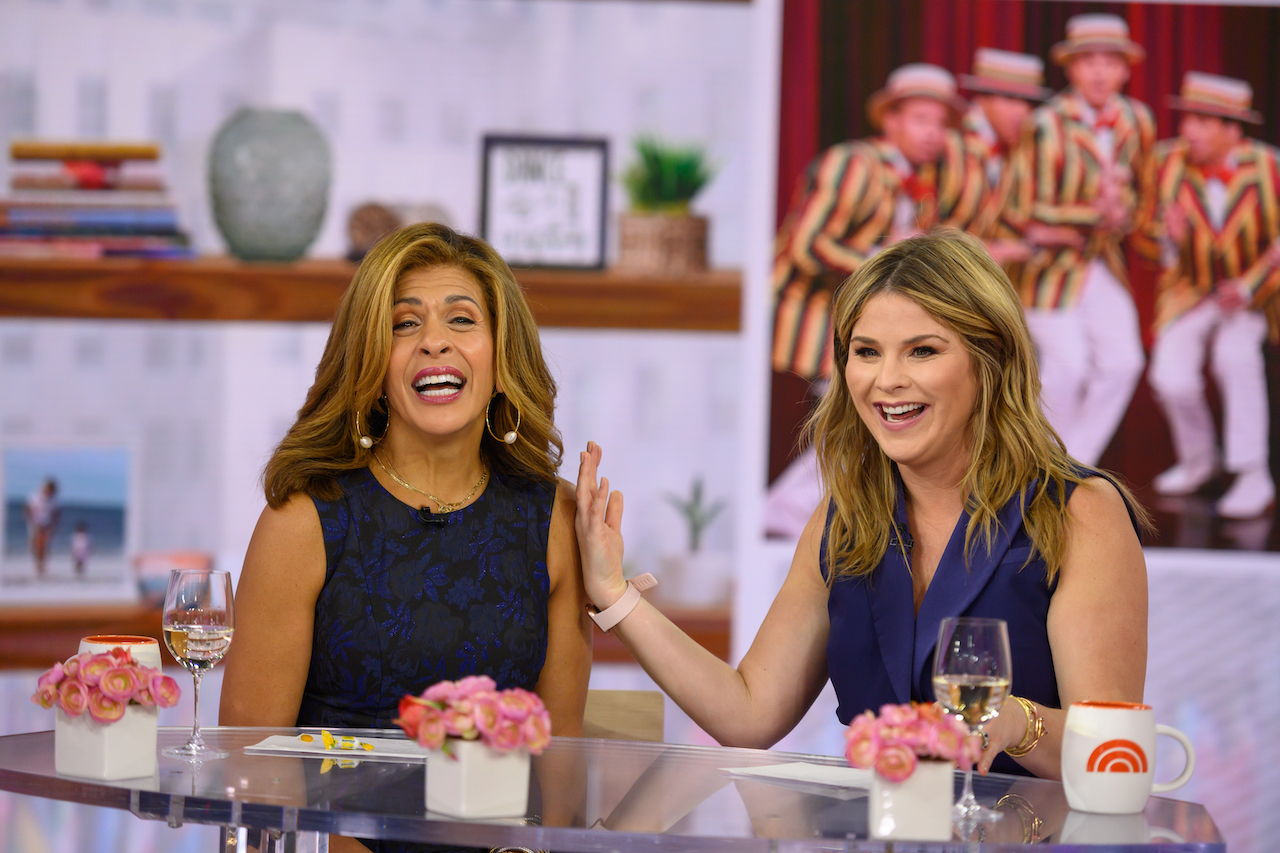 Jenna Bush Hager's June pick is 'Malibu Rising'
Centered around the famous Riva family, Malibu Rising takes place at the Riva's iconic mansion for their annual party. Each family member has their own claim to fame — Nina is a renowned surfer and model; her brother Jay is a champion surfer; brother Hud is an esteemed photographer; youngest sibling Kit is treated as the typically favored baby of the family; and patriarch Mick is a superstar singer.
More than music and champagne are bandied about at the party, where secrets, confessions, and romances swirl throughout the night. Yet when daylight hits, the Riva mansion is in ashes from a fire. With flashbacks of Mick's troubled relationship with his children's mother, the journey of how the cherished home burned to the ground takes readers into the lives of this very complex family.
"I felt like Malibu Rising was a compulsively fun read that anybody would want to throw in their beach bag," Hager said, according to Today. "I think after the year we've had, everybody is looking forward to summer and this book felt like the perfect kick-off."
Author Taylor Jenkins Reid wanted to mix fame and family in 'Malibu Rising'
New York Times best-selling author Taylor Jenkins Reid had a specific plot mapped out when she embarked on writing Malibu Rising.
"I knew that I wanted the story to take place over 24 hours, and that I was going to divide it hour by hour so that you could go through this day with the family," Reid explained. "But it wasn't until I began to get into the hours that I kept thinking, well, we need to go back in time, you need to understand how we got to this place."
Combining elements of family dynamics and stardom within a fixed amount of time for the storyline, Reid hoped to create a narrative to which readers could relate.
"Everyone in the family was inspired by my desire to tell a specific story about siblings that band together during really difficult periods of time," Reid told Today. "What I tried to do is take what felt like a real person, but then add that element of fame, and glamour and beauty and all those things."
California played a part in 'Malibu Rising'
The Daisy Jones and the Six author saw sunny California as the perfect setting for her story for a variety of aspects it could bring to the novel.
"I think part of it, honestly, was this fictional promise of California," Reid recently told Elle. "The sunshine and the glamorous people and the movie stars—it really called to me. But it took me a long time to figure out what I wanted to do in that space."
With the glitz that the Hollywood area brings, Reid thought the locale added was the perfect backdrop in her storyline along with the added layer of intrigue that show business brings.
"It's a really specific place that has a lot of glamour," she shared. "But also, it's sort of rustic by definition, and so you don't often get those two things happening at once."
Malibu Rising is now on sale.