'Today Show': Jenna Bush Hager Picks a 'Hell of a Book' for July — Literally
Jenna Bush Hager couldn't wait to announce her July book club pick and shared the news with viewers a little early on the Today Show. Hager promises both laughter and tears in this novel and offers readers a dual storyline that will keep them turning those pages.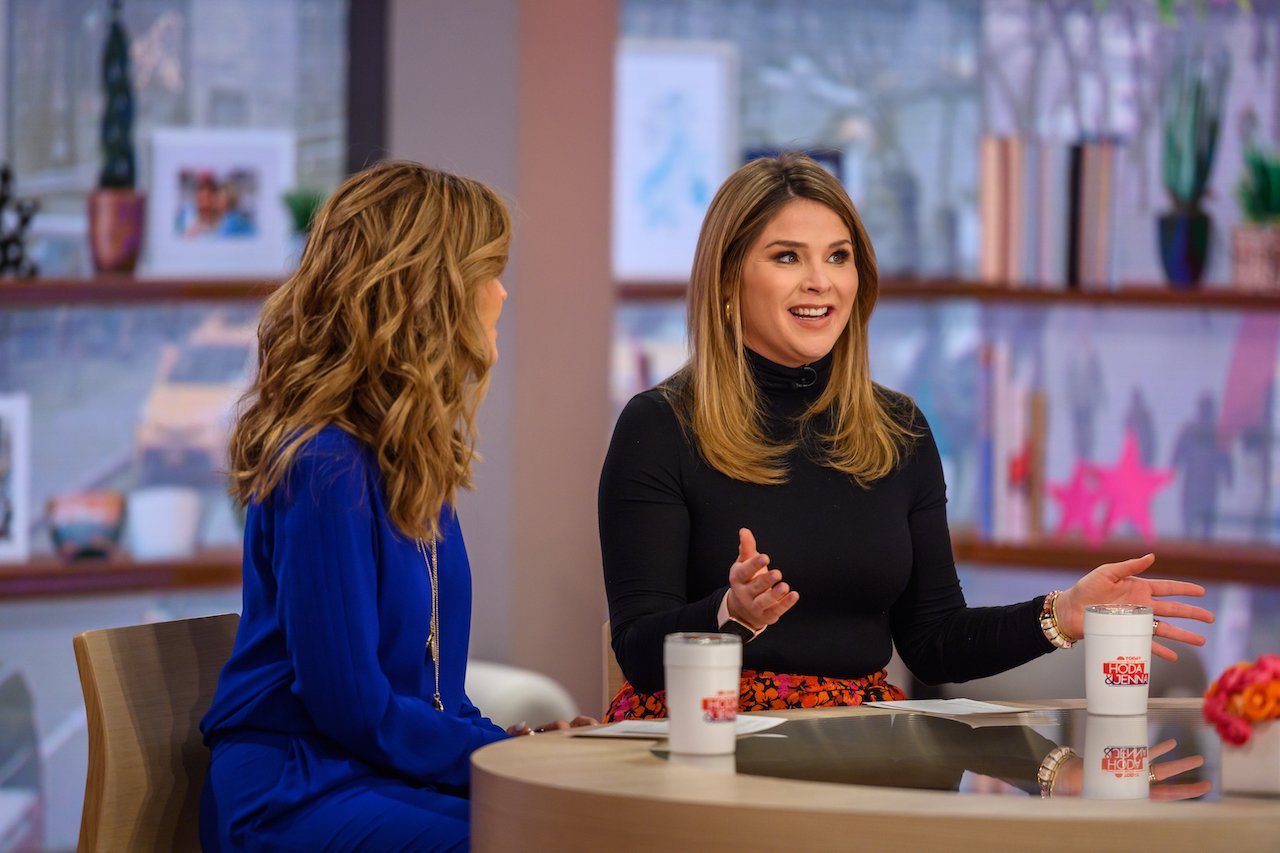 'Hell of a Book' presents 2 storylines
Hager selected Jason Mott's fourth novel entitled Hell of a Book as her July "Read with Jenna" pick. Telling the story of an unnamed Black author on a cross-country publicity tour to promote his novel, the plot also follows Soot, a young Black boy living in the rural South. Another anonymous character, only known as The Kid, appears throughout the story to the author on tour.
Soot's perspective gives readers a birds-eye view of the injustices and fears a young Black boy in the South experiences throughout his life. Covering themes of family, money, art, and tragic recurring headlines in the news, Hell of a Book details what being Black in America can entail on a daily basis. Hager summed up Mott's novel in her latest Instagram post.
"We meet a Black author on a book tour across contemporary America," Hager explained. "In a parallel story line, we also meet Soot, a young Black boy living in a rural town in the recent past. These two storylines converge to tell a story about love and family… all as the reader is learning about a recent tragic shooting. Mott will have you weeping and in the same breath you will laugh out loud. An original book with the power to start important conversations about race and justice."
Jason Mott wanted to create a memorable story
In his fourth novel, Mott gives readers an inside look at the publishing world, which includes the ins and outs of press tours and publicity. Apparently, Mott's agent was concerned that the author was sending a personal message.
"It's funny because I poke fun at agents and publicists a lot in the story," Mott told Today. "And when my agent actually read it for the first time — my agent who's a very wonderful person, by the way — the first thing she said was, 'Hey, do you and I need to have a conversation about me?'"
Hoping to cover complex and timely themes while giving readers some humorous breaks, Mott aimed for a narrative that remains long after finishing the last page.
"It is a book that I tried to make very serious but also very lighthearted," Mott remarked. I hope that people are able to laugh as much they're able to think. I just want it to be a ride that people don't forget about for a long time."
Jenna Bush Hager picks books that are 'compulsively readable'
Hager explained why Hell of a Book stood out and prompted her to make it her July book club pick.
"It is a timely exploration into what it means to be a Black man living in America," she said. "It's a beautiful story about family love and dedication to finding out who we are."
As a former educator, Hager has high standards when it comes to selections for her popular "Read with Jenna" book club.
"No matter what, you have to have a great, compulsively readable plot," Hager told Good Housekeeping in May. "Something where you cannot wait to figure out what's going to happen. And, obviously, I was an English major so it has to be beautifully well-written."
Hell of a Book is scheduled for release on June 29, 2021.