'Today Show': Jenna Bush Hager Selects an 'Epic' Story for March Book Club Pick
Jenna Bush Hager of the Today Show kicked off the first day of March 2021 with her latest "Read with Jenna" selection. With themes of family and motherhood at the forefront, Hager's pick is sure to have readers glued to every page.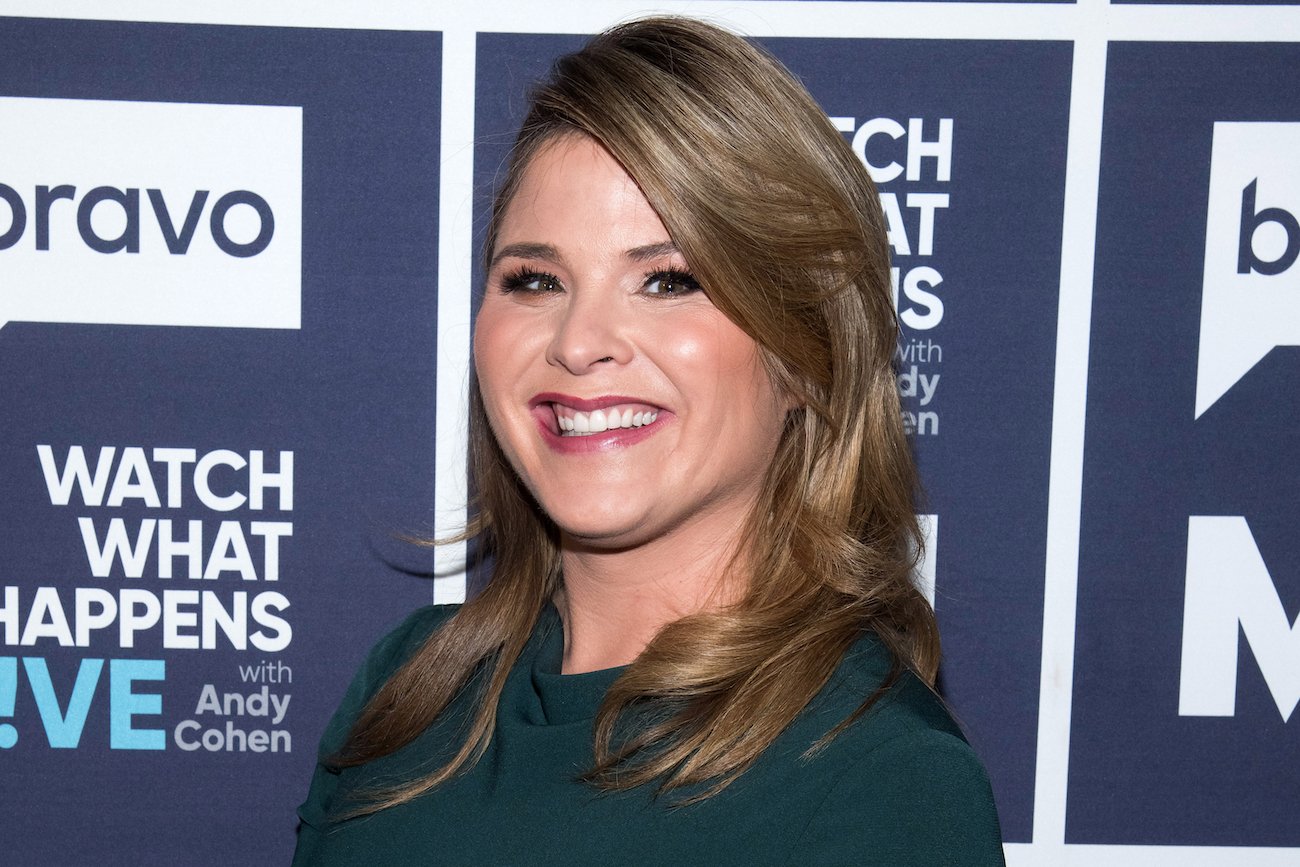 Jenna Bush Hager's March selection is by Naima Coster
Hager chose What's Mine and Yours by Naima Coster for "Read with Jenna" this month. The novel starts out in a small North Carolina community, where an initiative to bring students from the mostly Black east side of town into predominantly white high schools on the west sparks division and tumult.
Lacy May and Jade, two moms from opposite sides of the conflict, both want what's best for their children and will go to great lengths to help them succeed. When Lacy May's daughter, Noelle, and Jade's son, Gee, cross paths by joining a school play, both families become intertwined in ways that affects their future for decades.
Hager connected to the book from a mother's perspective, and the innate protective reflex that comes with parenting.
"As a mother myself, I related to the mothers' fierce love for their children even when they made mistakes," she remarked, according to Today.com. "Nobody understands us like our families, even when imperfect."
'What's Mine and Yours' was originally a short story
Coster revealed that What's Mine and Yours was at first a short story about Lacey May that grew into a full novel.
"It was a story about the lengths that a mother will go to, to secure a good future for her children," Coster shared, as reported by Today.com. "The book really grew from the two mothers, their dreams for themselves and also their dreams for their children."
After her debut novel Halsey Street, Coster continued to explore family dynamics through her second book's characters of Lacey May, Jade, and their children.
"The book is also very much about the desire to belong and how powerful that is for all the characters," the author explained.
'Today Show' star Jenna Bush Hager praised the depth of 'What's Mine and Yours'
Revealing her pick for the month, Hager raved of Coster's compelling narrative that is sure to draw in readers to the very last page.
"The story is epic in scope," Hager commented. "It is about understanding the demons and the hardships that come before us and how they affect our lives. …. We see how families rise and fall together. I felt like it was really current and also like something I had never read before."
Hager launched "Read with Jenna" in March 2019. Now celebrating two years as the book club founder, Hager continues to place priority on selecting authors who deliver stories that captivate readers.
"No matter what, you have to have a great, compulsively readable plot. Something where you cannot wait to figure out what's going to happen," Hager said, as reported by Good Housekeeping. "And, obviously, I was an English major so it has to be beautifully well-written."
What's Mine and Yours goes on sale on March 2, 2021.