'Today Show': Jenna Bush Hager Springs Into April With Latest Book Club Pick
Jenna Bush Hager recently announced her latest selection for her "Read With Jenna" book club. The Today Show star chose a story on relationships, exploring marriage as well as the dynamics between friends, and mothers and daughters. Hager's April pick is sure to keep readers glued to every page.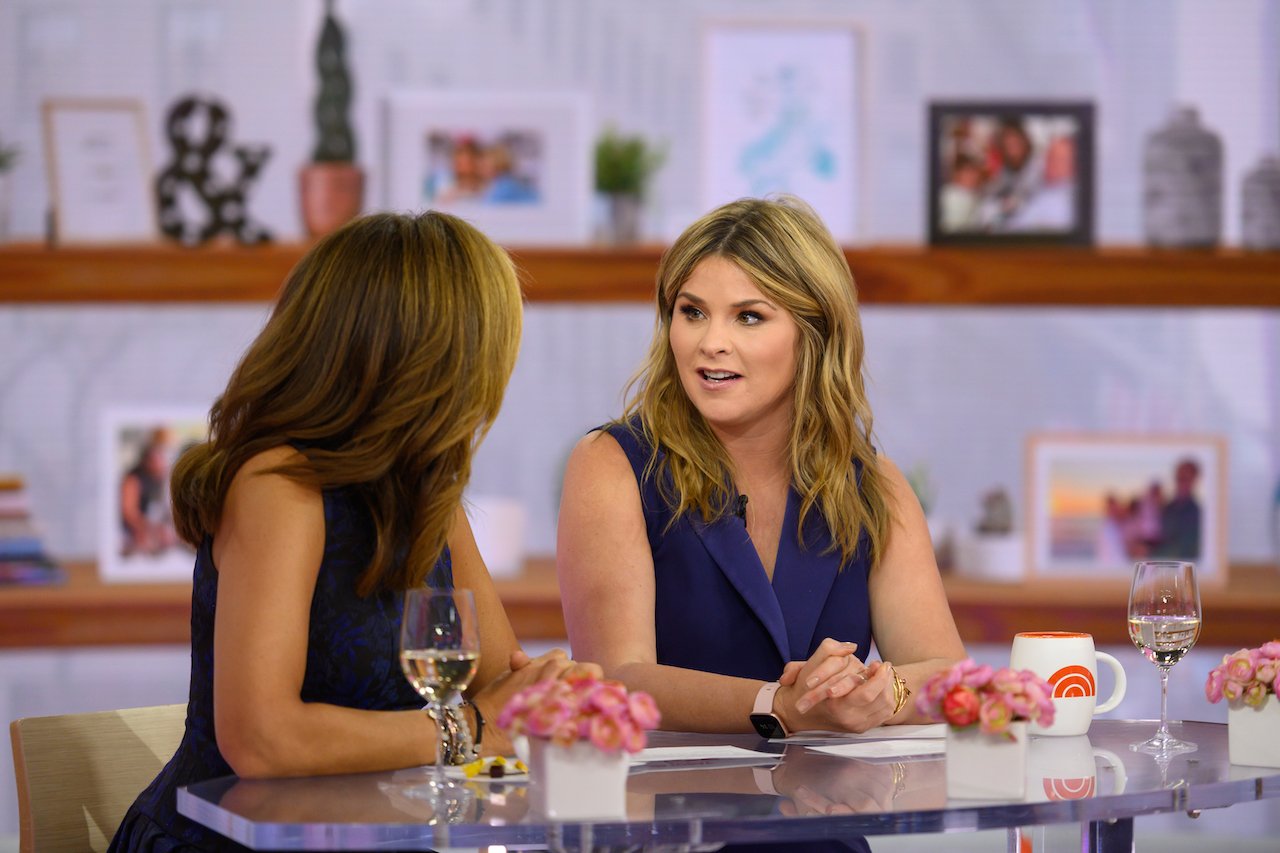 Jenna Bush Hager recommends 'Good Company' for April's book selection
Centered around Flora and Julian Mancini, Good Company unfolds as Flora finds an envelope containing her husband's wedding ring, which he claimed to have lost several years earlier. The discovery leads to events that make Flora question everything she thought to be true about her 20-year-marriage, and her relationship with her best friend, Margot.
The couple moved from Manhattan to Los Angeles after saving enough money from their small theater company – Good Company – while raising their daughter, Ruby. They reunited with Margot on the West Coast, where she had earned TV star status.
With Ruby growing up, Flora and Julian's new life in California is challenged as Flora uncovers more secrets about their past. Hager expects many women to be able to connect with the story on Flora's new phase of life.
"It's in some ways a coming-of-age book for a woman that is about to become an empty nester," Hager said, according to Today.com. "We will always evolve and change. Watching this character do that will feel very relatable for a lot of different women."
'Good Company' is Cynthia D'Aprix Sweeney's second novel
Written by Cynthia D'Aprix Sweeney, the author's first novel, The Nest, quickly became a New York Times bestseller. Good Company developed from events in her own life, including the theft of her wedding ring from a hotel room.
"I couldn't believe how many other people had stories of a lost piece of jewelry," D'Aprix Sweeney remarked. "I thought, well, maybe that's how the book starts, maybe I put that lost ring into the book. As soon as I did that, as soon as I had Flora go into that garage and find the wedding ring, everything kind of fell into place."
With many of her friends going through divorce at middle age, D'Aprix Sweeney wanted to examine the journey of marriage in her novel.
"I think that people think that if a marriage doesn't last till death do us part, that it's been a failure," the author explained. "I don't think that's true — I think that some relationships just reach their natural end… maybe it means that you had a very successful 20-year-old marriage and raised your kids, and you are both in different places now."
Jenna Bush Hager picked 'Good Company' for the focus on relationships
After launching her book club in 2019, Hager has selected a wide variety of books covering compelling subject matter. The Today star honed in on Good Company for its look at the power of relationships and how they evolve with time.
"Cynthia writes about really beautiful relationships," Hager said. "They feel really real and that's one of the reasons why I think it will be a really fun book to discuss."
Good Company is now on sale.