'Today Show': Jenna Bush Hager's April Book Club Pick Delivers a Story of 'Love, Trauma, Joy, and Sacrifice'
Jenna Bush Hager of the 'Today Show' recently announced her April book club pick that takes place in an iconic Southern city.
Jenna Bush Hager is heading into April with another compelling story for her "Read with Jenna" followers. The Today Show star picked a novel that illustrates the trials and triumphs of a multigenerational family living in an iconic Tennessee city.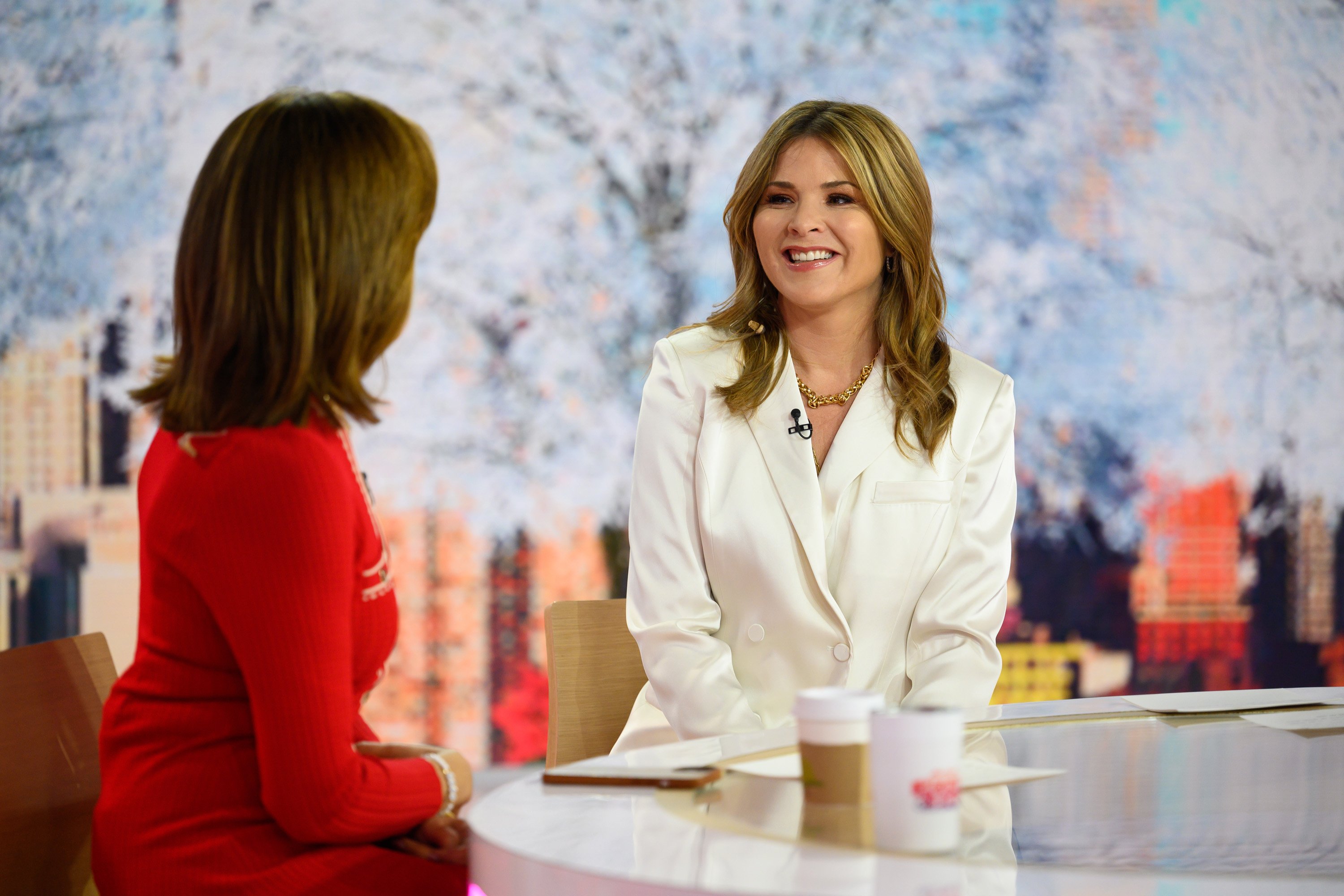 Jenna Bush Hager showcases 'Memphis'
Ringing in April with a story of three generations of women, Hager selected Memphis by Tara M. Stringfellow for this month's "Read with Jenna" pick. Detailing the relationships in a Southern family living in the Tennessee city, the story shifts through different time periods depicting events that range from tragedy to joy.
"Memphis is the incredible debut novel by Tara M. Stringfellow," Hager wrote on Instagram. "It is the story of how love, trauma, joy and sacrifice is passed down through three generations of strong women. Bouncing back and forth between time, Memphis unveils the power and importance that legacy and love play in our lives."
Hager considers Stringfellow's description of Memphis throughout her story as giving readers a birds-eye view of the legendary city.
"Stringfellow showcases her home with perfect imagery— transporting the reader to a city rich with culture," the Today Show star remarked. "I can't wait for you to meet the incredible North women who will fill you with joy and hope."
Tara M. Stringfellow was motivated to write 'Memphis' after the 2016 election
Stringfellow's debut novel tells the North family's story from the perspectives of Hazel, her daughters', Miriam and August, and Miriam's daughter, Joan. The author revealed that changes in the political landscape of the country prompted her to write Memphis.
"Trump had just won the 2016 presidential election, and I was angry," Stringfellow said, according to Today.com. "I was fed up with this country, with its targeted racism against Black folk, immigrants, anyone brown, anyone who spoke a different language."
Stringfellow grew up in Memphis and wanted to represent all that she loved about the city in the hopes of honoring her hometown.
"We're the greatest American city in the world, we're the greatest people in the world, it's the most beautiful land in the world, it's the most beautiful city in the world," she commented. "It's a Black city. Why would I set it anywhere else? I hope my city is proud of me."
'Read with Jenna' fans look forward 'Memphis'
Hager's followers shared their excitement for her latest "Read with Jenna" find and plan on getting the novel.
"Reading this one now and loving it!" one fan wrote.
"Can't wait to read it," another posted.
"I need this. I am from Memphis," a follower remarked.
"Sounds like an excellent book," a viewer commented.
Hager was clearly moved by Stringfellow's novel and encourages readers to discover this captivating story.
"This debut novel is a magnificent, engaging book about how love, trauma and sacrifice are passed down through three generations of Black women," Hager said. "While the women endure deep loss, racism and abuse, they also find healing in friendship, community and forgiveness."