'Today Show': Jenna Bush Hager's December Book Club Pick Shines a Light on the 'Pull of Addiction'
Jenna Bush Hager of the 'Today Show' goes with a more serious tone in her December pick for 'Read with Jenna' that puts issues of addiction in the spotlight.
Jenna Bush Hager is skipping the warm-and-fuzzy holiday read and going for more serious tones in her "Read With Jenna" December pick. The Today Show star's selection explores how addiction consumes every aspect of one's life and those around them, forcing them to make choices of survival.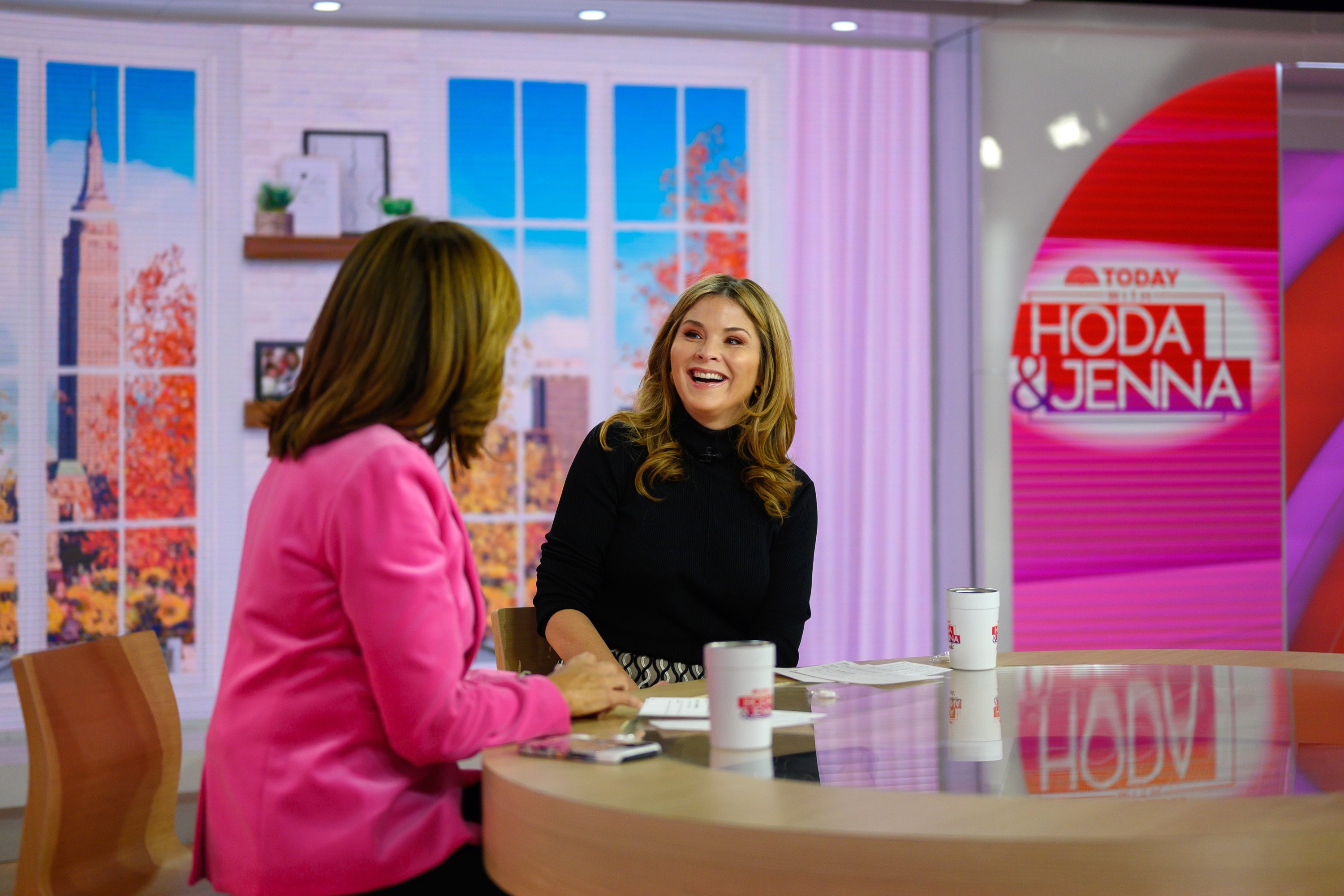 'Bright Burning Things' takes on addiction and mental health
Lisa Harding's debut novel Bright Burning Things follows the story of former actor Sonya, who is coming to terms with her failed career and trauma from childhood. Though she is devoted to her 4-year-old son Tommy, her need to squelch the pain from her past drives her to alcoholism. Hager was drawn to the book's fearless depiction of addiction.
"I have never read a book that addresses mental health and alcoholism in as transparent and beautiful a way as Bright Burning Things," Hager remarked, according to Today.com. "While heartbreaking at times, I found the book to be about resilience and the power of a mother's love. The writing is raw and intimate. I felt like I was in their apartment with them."
Sonya reaches the point where she must break her addiction to alcohol in order to be a healthy mother for Tommy.
"A story of a mother's deep devotion and unconditional love, Sonya is forced to make a choice… change her life or lose her beloved son, Tommy," the Today star wrote on Instagram of Bright Burning Things. "This beautiful book is a glimpse into the life of addiction and the hope that recovery can bring. I hope you read along with us and soak in every word."
'Read with Jenna' pick reflects author's personal experiences
Harding revealed that many people in her life have struggled with addiction, prompting her to write Bright Burning Things.
"My own life has been affected by loving people with addiction," she told Today.com. "And I've been kind of fascinated or spent a lot of my life trying to work out why people do things that are seemingly so self-destructive."
Through writing Sonya's story, the debut novelist was able to gain a deeper understanding of the many aspects of addiction, and why breaking the cycle is so heart-wrenching.
"It really did help me climb inside that mindset, which is very complex," Harding explained. "It's not about being lazy, or, you know, being impulsive. It really helped me to understand the pull of addiction and also, in my character's case, and in many people's case, it's about running away from past trauma and not being able to sit in your own skin."
Author of 'Bright Burning Things' shares hope
Promising a pilgrimage of challenge and resilience, Harding encourages those battling addiction to be strong and stay the course toward wellness.
"Stick with this because there is hope," the author said. "There is magic and beauty in amongst a lot of the trauma and this novel does take you on a journey."
Fans of Hager's book selections are already clamoring to devour her latest pick.
"Oh this book sounds really good! I always love hearing your recommendations!" one fan wrote on Instagram. "Can't wait to read it!!" another follower remarked.
Bright Burning Things is now on sale.