'Today Show': Jenna Bush Hager's May Book Club Pick Spotlights an 'Unexpected yet Remarkable Friendship'
"Read with Jenna" fans rejoice! Jenna Bush Hager recently announced her May book club selection on the Today Show and shared how the storyline of a compelling friendship immediately drew her into the plot.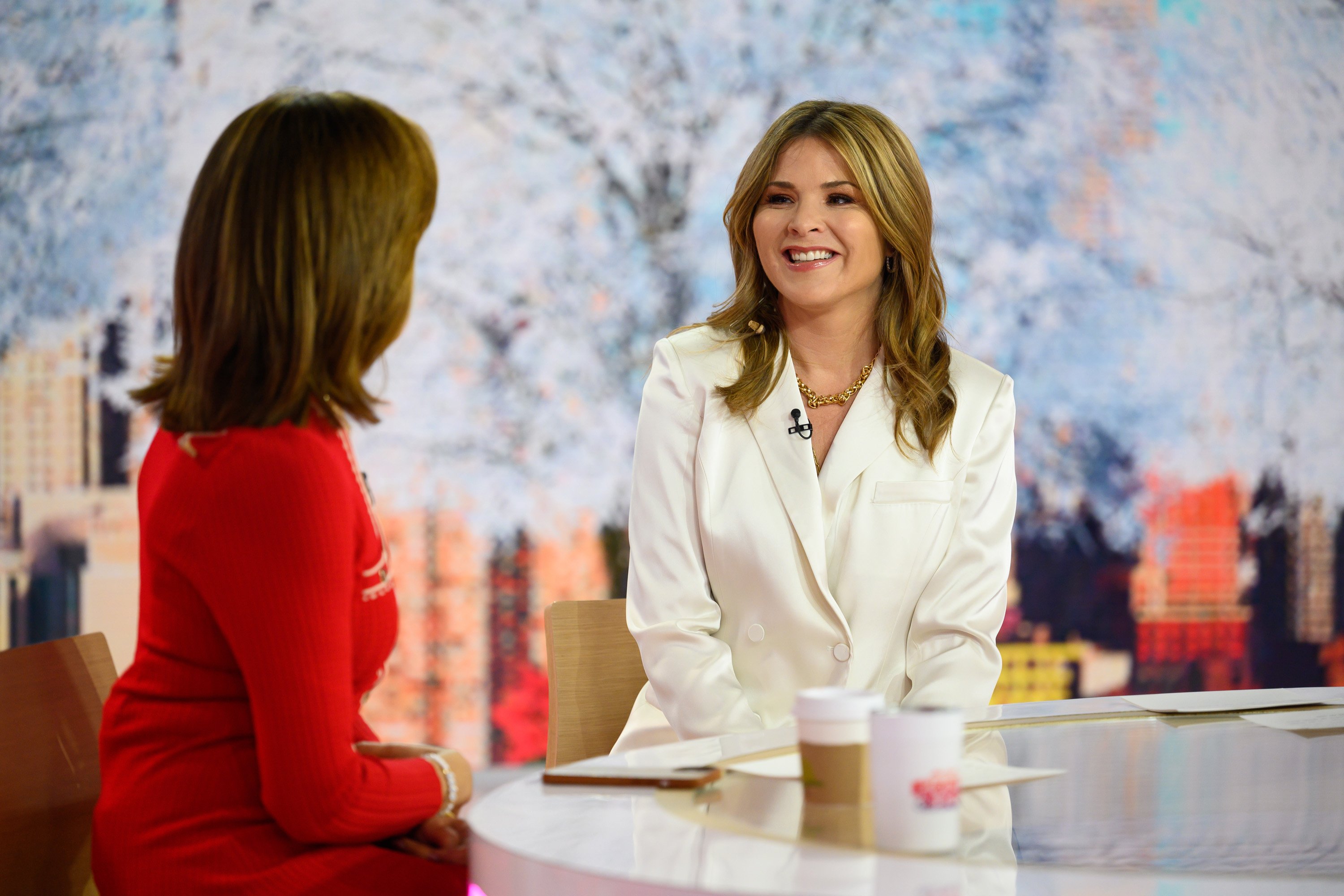 Shelby Van Pelt's novel selected for 'Read with Jenna'
Hager took to Instagram on May 2 to post about her latest literary find and enticed followers with a brief description of the story.
"May's @readwithjenna book is Remarkably Bright Creatures by Shelby Van Pelt!" Hager wrote. "This debut novel tells the story of Tova, a nightshift janitor at an aquarium in Washington State. After forming an unexpected—yet remarkable friendship with a giant pacific octopus, Tova is given clues from her new friend that help her uncover the years long disappearance of her son."
Van Pelt's first novel tells how Tova attempts to stay occupied since her 18-year-old son vanished on the Puget Sound three decades ago. When Marcellus the octopus is drawn to the widowed custodian, the mystery of her missing son is brought to the surface. The intricate storyline prompted Hager to compare Remarkably Bright Creatures to an esteemed bestselling book.
"Not since The Life of Pi have I found a book with such creativity and such a strong voice," the Today star remarked.
'Remarkably Bright Creatures' author was inspired by internet video
Van Pelt created the unusual plot line after viewing an internet video from the Seattle Aquarium, which showcased a Giant Pacific Octopus attempting to escape its tank.
"It was just so fascinating to watch," Van Pelt said, according to Today.com. "I couldn't let go of the idea that there was a character in there. Sometime later, when I was in a writing workshop, I got a prompt to write from an unexpected point of view. That's when Marcellus kind of popped into my mind."
The author crafted the main character around her late grandmother, who came to the U.S. from Sweden and tended to be a bit guarded.
"[Tova] was loosely based on my grandmother who passed away a few years ago," Van Pelt explained. "She loved to clean; she just kept herself busy to pass the time. She sort of had this stoic shell around her – she was very, very kind and warm, but there was always this kind of screen in front of her and I never really was able to break through it when she was alive. I think part of me, in writing the story, wanted to write a character where I could break through it a little bit and see what could happen if you crack that shell open."
Jenna Bush Hager found 'love' and 'humor' in 'Remarkably Bright Creatures'
Van Pelt acknowledged the complex themes in the story but sought to provide a narrative that readers would find entertaining.
"I would just want people to know that it is a very real book," Van Pelt said. "It does deal with some heavy stuff, but it's also meant to be a really fun book. I think if you can let go of the idea that an octopus is telling you a story, and have fun with it, hopefully, it will be an enjoyable read for everyone."
Hager clearly gave Remarkably Bright Creatures her seal of approval. "This novel is filled with love, humor, joy and healing," the Today Show co-host noted. "It demonstrates the power and beauty of unexpected friendships. I can't wait for this creative, feel-good story to surprise and delight the Read With Jenna book club this May."
Remarkably Bright Creatures is scheduled for release on May 3, 2022.