'Today Show' Recipes: Joy Bauer's 7 Easy Ways to Slash up to 1,000 Calories From Thanksgiving 2021 Meal (Exclusive)
Today Show nutrition expert Joy Bauer shared recipes that will pack your Thanksgiving 2021 table with plenty of flavor without the additional calories. Bauer's "reimagined" sweet potato casserole and protein-packed stuffing are so flavorful, you can save 300 calories with two dishes alone. Explore some of Bauer's mouthwatering Thanksgiving 2021 recipes, she shared exclusively with Showbiz Cheat Sheet.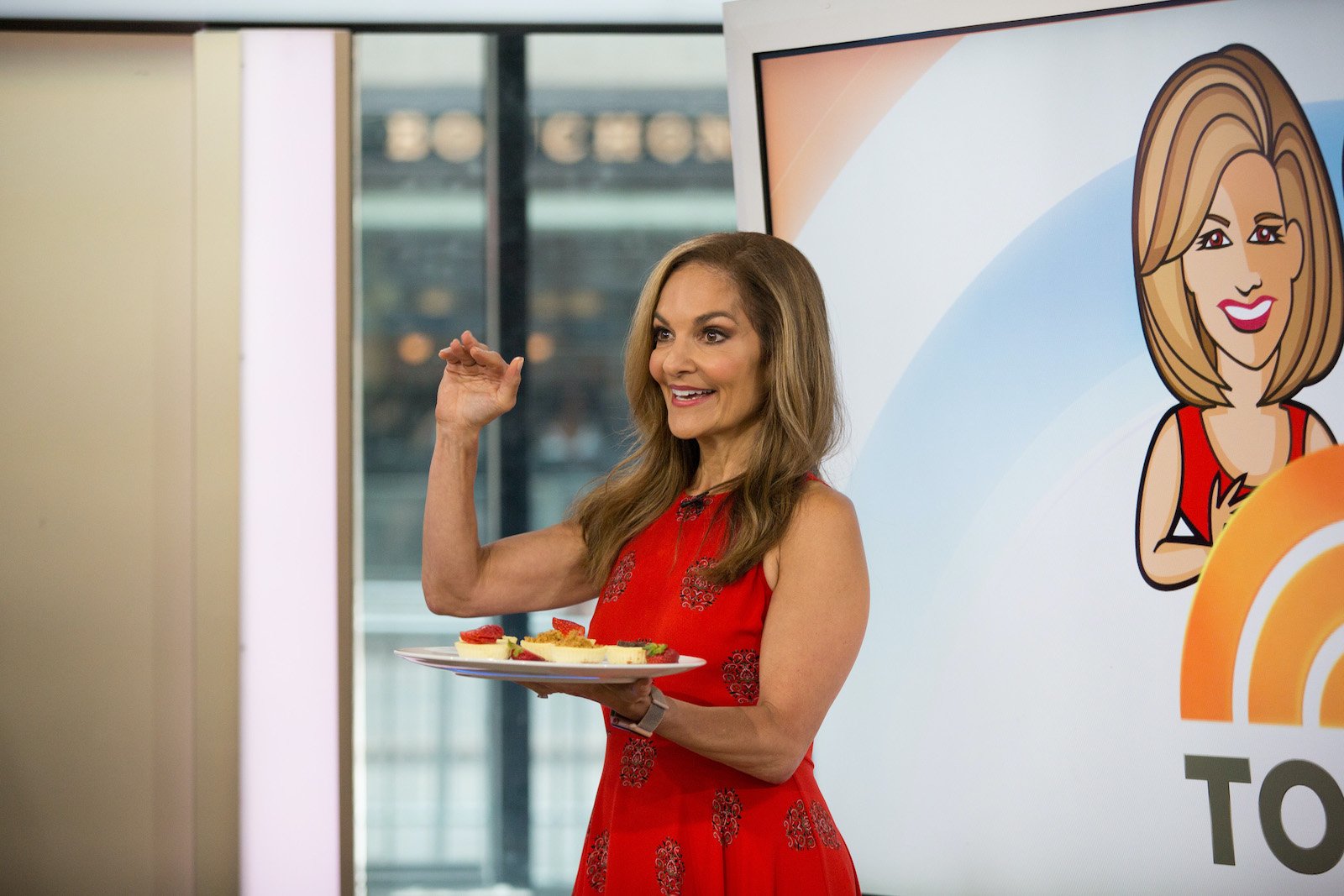 'Reimagined' sweet potato casserole Thanksgiving 2021 recipe
Keep the flavor but slash the extra sugar with Bauer's sweet potato casserole… reimagined. "The sweet, gooey marshmallows and buttery pecans make this side seem more like a dessert," she shared. "My Joyful version features a secret orange ingredient: Naturally sweet carrots, which help drive down calories and carbs. Plus, it contains no added sugar – the sweet potatoes are already sweet enough. These simple swaps help trim about half the calories from the standard recipe.
Calories: 160 per cup
Standard casserole: 400 calories
Savings: 240 calories
'Show some skin… just don't eat it,' with the Thanksgiving 2021 turkey
Bauer says you can have your turkey and eat it too – just remove the skin. "Turkey meat, white or dark is loaded with iron-rich protein," Bauer shared. "The skin, however, is packed with calories and saturated fat. Enjoy whatever part of the turkey you like best –breast meat, thigh, leg – just be sure to pull the skin off and set it to the side of your plate."
2 thighs with skin: 820 calories
2 thighs without skin: 650 calories
Savings: 170 calories
Thanksgiving 2021 means mixing your mashed (potatoes)
Bauer's Today Show recipe for mashed potatoes combines spuds with mashed cauliflower to save a significant number of calories. "Cut calories and carbs from the classic Turkey Day mashed potatoes side by using a 50-50 mix of mashed potatoes and mashed cauliflower," she revealed. "It tastes just as delish and it's a super easy and sneaky way to lighten up the beloved dish."
Calories: 145 per cup
Standard mashed: 260 per cup 
Savings: 115 calories
Try this healthy version of pigs in a blanket
Swap the bread for Brussels? Bauer says it's delicious. "Pigs in a blanket are near the top of the app list for most people," she acknowledged. "I've given the classic a health makeover in this Brussels in Blankets recipe by wrapping nutrient-packed Brussels sprouts with salty, satisfying turkey bacon. You may not be a Brussels believer yet…but you will be after one irresistible bite. For a sweeter option, wrap carrots in turkey bacon. You will not be disappointed."
Calories: 55 calories for 3 pieces
Standard pigs-in-a-blanket: 150 calories for 3
Savings: 95 calories
Stuff your stuffing with protein and vegetables
Bauer's Thanksgiving recipe will become a family favorite because this stuffing recipe is packed with protein and plenty of flavor. "This savory side has all the traditional yumminess of a standard stuffing recipe with a fraction of the carbs, plus, tons of protein and nutrients," she shared. "With lean poultry apple sausage, cozy seasonings (thyme and sage), and a ton of veggies, it's like a scrumptious bite of fall in every forkful." 
Calories: 160 per cup ½ cup
Standard stuffing: 220 calories per ½ cup
Savings: 60 calories
Thanksgiving 2021 just got a little 'corny'
Save 50 calories with Bauer's "corny" recipe. "A piece of cornbread along with your Thanksgiving plate just has a way of hitting the spot," she dished. "I 'health-ified' the original recipe by using whole wheat flour (to add more fiber and nutrients) and nonfat Greek yogurt (to cut calories and fat and pump up the protein). Dare I say…it's a-maize-ing."
Calories: 170 calories per slice
Standard cornbread: 220 calories
Savings: 50 calories
Save extra calories with fruit-filled desserts
Bauer said there's no reason to deprive yourself of dessert on Thanksgiving. "Front-load with fruit," she suggested. "Most every Thanksgiving spread will have a fresh fruit platter. Fruit is naturally sweet and filled with water and fiber, which will take up space in your belly." 
She also shared recipes for healthy desserts and her fun "pie shots": Apple Crumble and Pumpkin Pie Shots.
Need more ideas? Check out Joy Bauer's site for more Thanksgiving 2021 recipes. Or follow her on Instagram and Facebook.