'Today Show:' Savannah Guthrie and Hoda Kotb Get Busted Gushing Over Matthew McConaughey During a Commercial Break
Savannah Guthrie and Hoda Kotb of the 'Today Show' didn't realize Matthew McConaughey could hear them talking about him when they cut to commercial.
Earlier this week, Savannah Guthrie and Hoda Kotb of the Today Show had the opportunity to interview Academy Award-winner Matthew McConaughey regarding his relief efforts with wife Camila Alves toward the coronavirus crisis. After saying his goodbyes to the co-hosts following the discussion, one would assume that McConaughey was no longer in contact with the show.
Yet when the segment ended and cut to commercial, Guthrie and Kotb began speaking about the actor, not realizing that he could hear every word they were saying.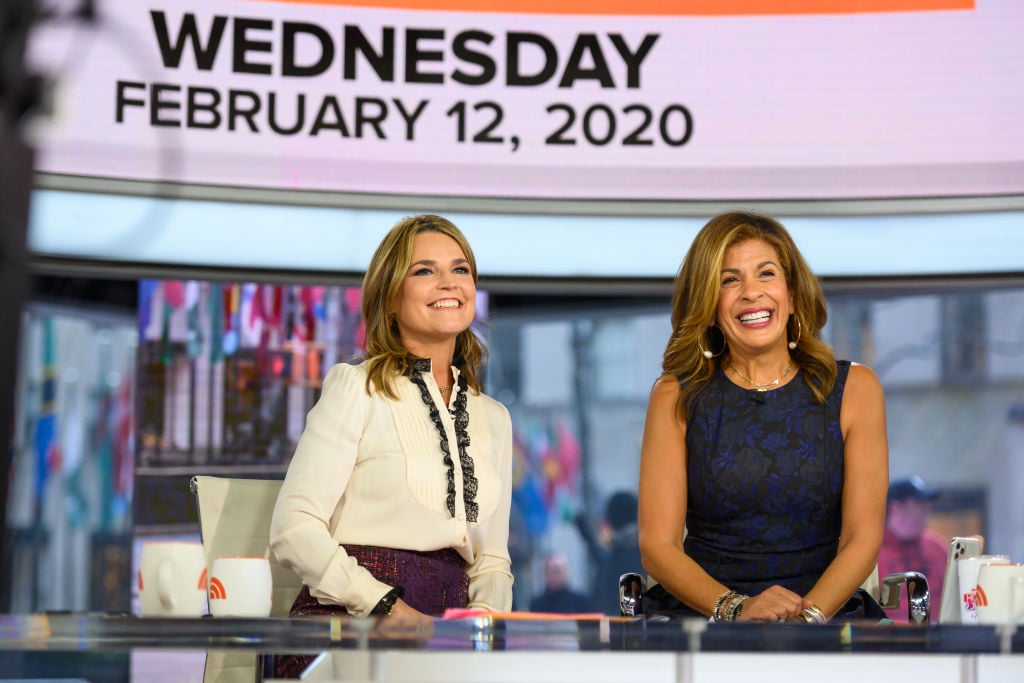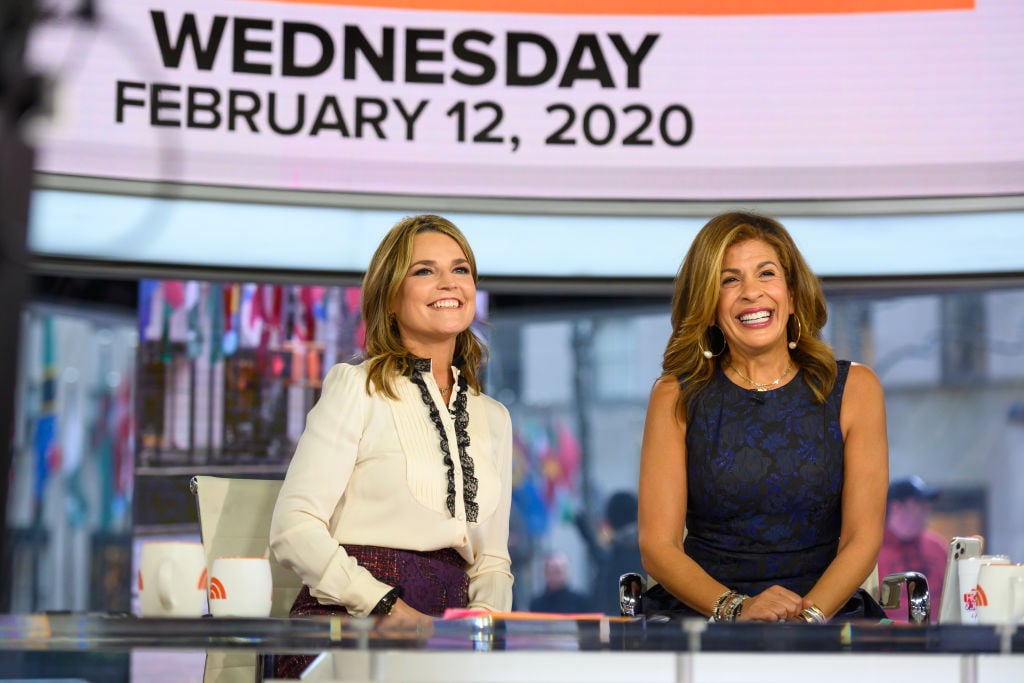 Matthew McConaughey on his new PSA
The Oscar-winning actor appeared on the morning news program via video to discuss his new PSA, which is aimed to reach Spanish-speaking communities that weren't receiving the messages about the importance of wearing masks. Inventing the character of an outlaw named Bobby Bandito who speaks fluent Spanish, McConaughey is hoping to get the important information to regions that were previously being passed over.
"As much as we can get the message out in whatever way, we're going to keep trying to do that," he told Guthrie.
He also spoke of his home life in quarantine with Alves, their three kids, and his mom. "We're washing clothes, we're doing a lot of cooking, a lot more cleaning … watching less TV, playing more board games," McConaughey shared. "We don't have any idle time."
Kotb joined the end of the interview to give her regards to the actor, saying her goodbyes to McConaughey along with Guthrie. Going to commercial break, the two co-hosts began speaking to each other but didn't realize that the Interstellar star could hear them loud and clear. Apparently, the Today stars were discussing some attributes of the actor that they appreciated which had nothing to do with his philanthropy.
Al Roker has some fun
When Today came back from commercial, the two blushing journalists addressed their off-camera conversation with McConaughey, who had a big smile on his face.
"Savannah and I were having little conversation in the commercial break and Matthew was listening, so we'd like to apologize," Kotb said laughing, according to Access Hollywood.
"Everything's good!" McConaughey said with a laugh when the camera cut back to him.
Guthrie, who was reporting from home, expressed her remorse. "That was embarrassing," she said, a bit flustered. "Matthew, sorry you had to hear us talking about you that way," where Kotb cut in admitting, "Drooling over you."
"It's all good," the ladies said to the actor, who ended off with a wink.
Later, when talking with co-hosts Craig Melvin and Al Roker, Guthrie commented on being busted by the actor. "It was a little awkward," she said shyly as Melvin was cracking up. Trying to change the subject, Guthrie tried throwing to Roker for a weather report, but he chose to stay on topic.
"Folks, I wish you could've heard their embarrassment when they realized he was listening. They were so busted!" Roker teased with a smile as Kotb took some deep breaths and Guthrie hid her face in her hands. "It was fantastic! It was the best moment in the whole thing."
Craig Melvin gives details
Melvin, who was clearly enjoying the situation, decided to let viewers in on some of Kotb and Guthrie's comments. "I'm gonna ruin the surprise," he said, trying to be somewhat vague. "Basically they were talking about how delightful Matthew McConaughey was … in every way," to which Kotb echoed, "Delightful."
"You mean how hot he is," Roker chimed in.
"We did not say that," Guthrie insisted.
"Is it TV magic?" Melvin asked.
"You know what Craig, we were talking about his soul and his philanthropic work," Guthrie maintained, with Kotb adding, "Yes, we were."
"That's right, his very hot soul and philanthropic deals," Roker interjected, to which Melvin completely dissolved in laughter.
Throughout the entire dialogue, the camera continued to cut to McConaughey who was laughing and smiling along with the co-hosts.
Just another day at the Today Show!