'Today Show': Savannah Guthrie Posts Throwback Wedding Photos Celebrating 7th Anniversary With Husband Mike Feldman
Savannah Guthrie of the Today Show and husband Mike Feldman tied the knot on March 15, 2014. Now a full family of four with 2 kids – daughter Vale, 6, and son Charley, 4 – Guthrie recently took to Instagram in celebration of her seventh wedding anniversary with Feldman.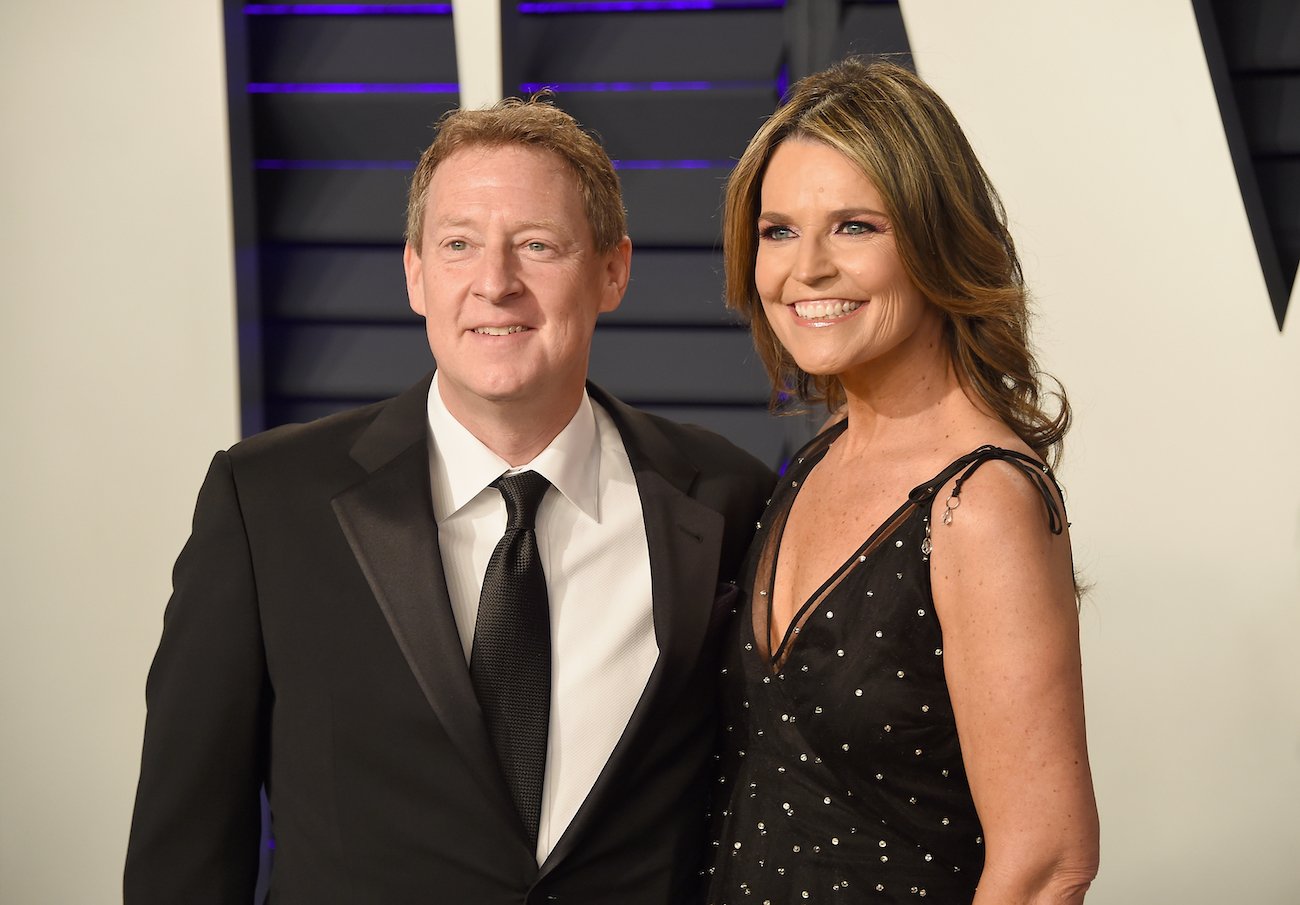 'Today' star Savannah Guthrie and Mike Feldman headed to the altar in 2014
In a slideshow of images that included close-ups of her wedding dress and the couple saying their vows, Guthrie gave her hubby a shoutout on Instagram in honor of their special day.
"Where were you 7 years ago today?" the Today Show co-host wrote in her post. "I was making the best decision of my life. Happy Anniversary, @feldmike 🥰. "
Friends and colleagues weighed in with their well wishes in response to the memorable nuptials, including Today contributors Jill Martin and Bobbie Thomas posting heart emojis.
"I remember that day well," Al Roker's wife, ABC News correspondent Deborah Roberts wrote along with heart and sun emojis. "Happy Anniversary!! How beautiful," NBC White House correspondent Kristen Welker posted.
Mike Feldman's handyman skills won over 'Today' co-host Savannah Guthrie
Guthrie met Feldman soon after her split from first husband Mark Orchard in 2009. The Today anchor was won over by his talent for fixing things.
"Mike is extremely handy, which is one of the things I liked about him when I first met him," Guthrie told The Property Brothers' lifestyle magazine Reveal in October 2020. "I thought, 'Wow, here's a sophisticated guy who grew up in the city but who can actually do things.' … When we first started dating, he came over and fixed my toilet, which I found to be very attractive."
Feldman's jack-of-all-trades persona has come in quite handy during the coronavirus (COVID-19) pandemic, where Guthrie sang his praises for his help throughout lockdown. The couple have worked in tandem to balance their careers and kids while at home.
"Mike is chief technology officer and chief grilling officer," Guthrie raved of her husband. "He sets the alarm and gets up early every day to help me get ready for the Today show. And he sets up the kids for Zoom school. Then, about mid-morning, it's my turn to take over for a little while so he can do his actual job, as founder of a strategic consulting company."
Savannah Guthrie and Mike Feldman got engaged in 2013
The couple dated for five and a half years, with Guthrie beginning to doubt they would ever head down the aisle.
"It got to the point where no one thought we were ever going to get married — including us, especially including me," Guthrie explained, according to Today.com. "We were kind of at that point in life where it was like, we're either going to have to decide to get married or we're just going to have to love each other but let each other go."
While on a trip to Turks and Caicos in 2013, Feldman decided to pop the question.
"He actually got on one knee and I still thought we were just talking," Guthrie said on Today. "And then, he brought out the box and then I didn't open it for a long time cause I was just overcome."
Now seven years and two kids later, Guthrie and Feldman are clearly loving married life.