'Today Show': Savannah Guthrie's Instagram Showcases Long-Awaited Reunion with Mom and Sister
Savannah Guthrie of the 'Today Show' took to Instagram to celebrate her recent family reunion after over a year apart. The journalist posted several photos capturing moments with her mom and sister.
Savannah Guthrie of the Today Show has plenty to smile about these days. In addition to being a fan favorite on the NBC morning news program, the happily married mom of two just reunited with her family members after over a year apart due to the coronavirus (COVID-19) pandemic.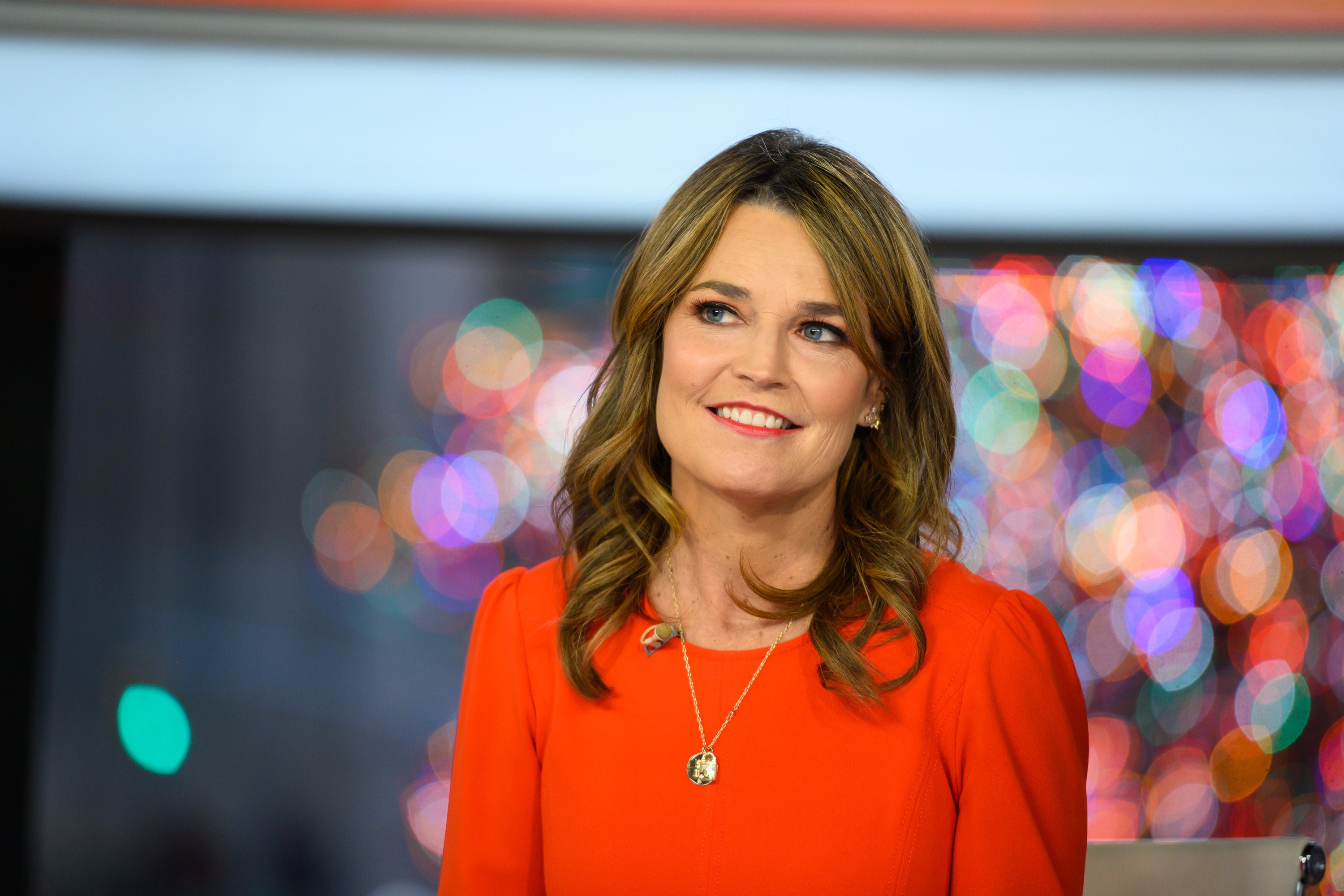 Savannah Guthrie posts Instagram pics with family
On March 26, Guthrie shared her blissful reunion with her mom, Nancy, and sister, Annie, in a carousel of photos.
"Been waiting for this moment for 16 long months," Guthrie captioned the images. "Together again. I am marveling and lifting a prayer of gratitude for the scientists and researchers who made it possible."
Guthrie's Today Show colleagues posted their congratulations on the long-awaited get-together.
"That. Is. The. Best.," Today weather person Al Roker commented. "This is beyond beautiful 😍❤️," Today contributor Jill Marin wrote. "I love this," Jenna Bush Hager of Today with Hoda and Jenna posted with a string of heart emojis.
Savannah Guthrie shared her joy on 'Today'
The Today Show star was beaming when speaking to her co-hosts about seeing her mother and sister after so much time apart.
"Now I'm going to get a little weepy," Guthrie told her colleagues on Monday. "We had a wonderful time. She's fully vaccinated now, so we took all the advice from the doctors. Of course, my sister, Annie, (and) I got to see her husband and little boy."
Co-host Hoda Kotb remarked that Guthrie looked "the happiest" she's seen in "about a year."
"You know what? I needed to hug my mom," Guthrie revealed. "I'm really grateful for the chance."
The Today anchor also posted a picture of her kids, Vale and Charley, hugging their paternal grandmother after a long separation during the pandemic.
"And on the other side of the country/family – kids get to see their beloved Grammy for the first time," she wrote.
Sisterhood is a priority for Savannah Guthrie and her sibling
Last April, Guthrie posted photos of herself with Annie and her brother in celebration of National Siblings Day.
"Siblings are the best people #nationalsiblingsday," she captioned the picture of herself cheek-to-cheek with Annie on Instagram.
The two clearly share a strong bond. Guthrie commented on her sister's selflessness and support over the years.
"I think Annie has always taught me about generosity," the journalist said, according to Today.com. "She is as happy for me if something good happens to me, as if it had happened to herself, maybe happier."
Annie credited their mother for establishing a close family unit that transcends distance or different stages in life. She noted how she and Guthrie are there for each other through good times and bad.
"I feel like my mom did such a unique and amazing job to create this foundation for us," Annie said. "To know how to be a good sister is to know how to be a good friend. … My sister and I are like the sun and the moon. Her sorrows are my sorrows. And her successes are my successes."
Guthrie has also spoken of her brother, Colonel Charles 'Cameron' Guthrie, with great pride. A retired F-16 pilot for the Vermont Air National Guard, Guthrie's brother served in the military for 26 years.