'Today Show' Star Al Roker Almost Turned Down His Broadway Role for These 2 Reasons
Al Roker has been a fixture on the Today Show for 25 years. Bringing the weather forecast as well as feature stories and cooking tips to viewers, Roker continues to show he's a multi-talented co-host.
When the NBC television personality was invited to be a part of the Waitress cast on Broadway, Roker had some reservations about performing on the Great White Way.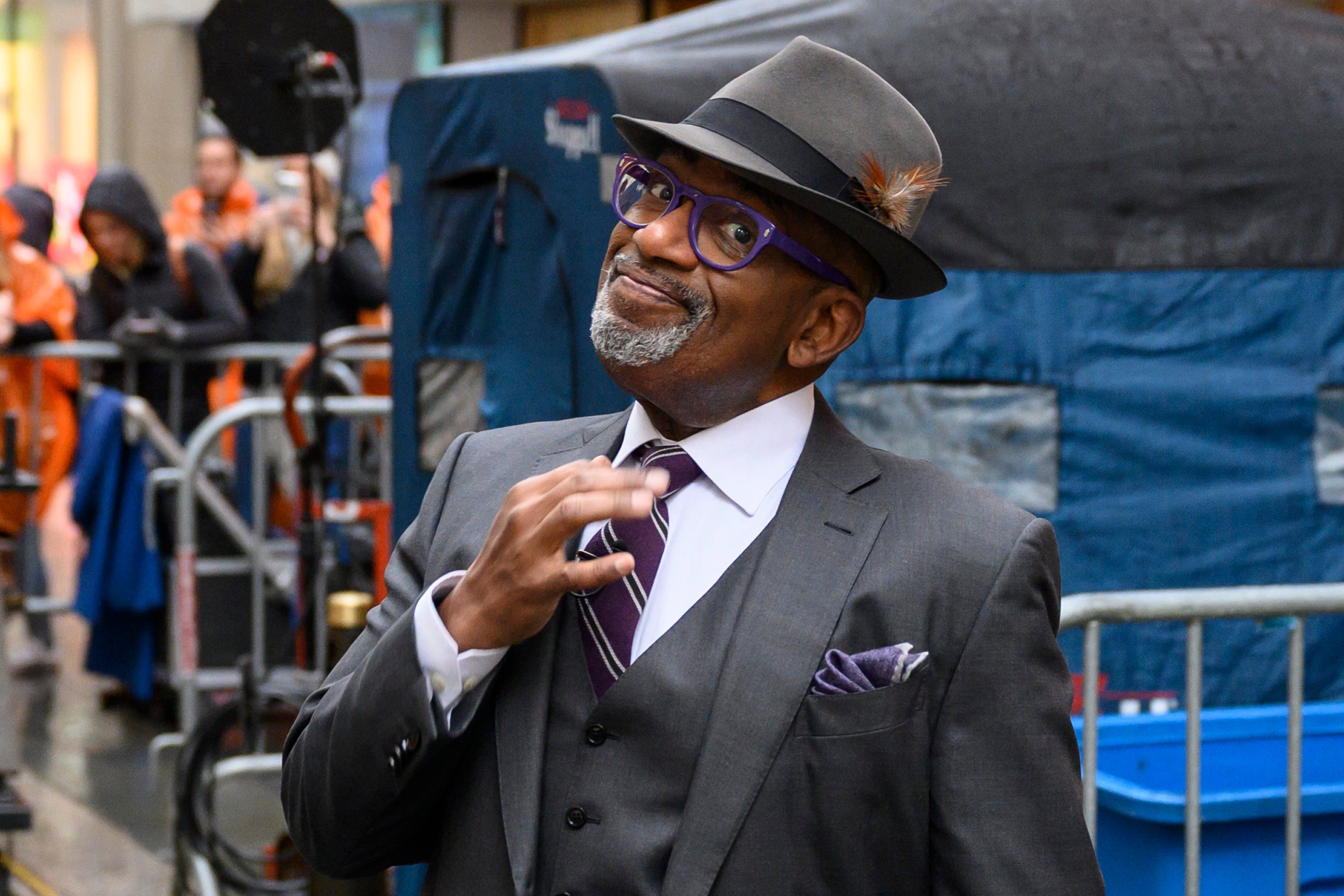 'Today Show' star Al Roker was offered the role of Old Joe
When his agent called him in 2018 with the news that the producers of Waitress wanted Roker to play Old Joe, the town diner owner, Roker was hesitant. Though the Today star had done cameos on television and in films, the Broadway part required him to sing. Roker's first fear was of "totally embarrassing myself."
"This was a genuine concern, as I have never sung publicly in my life,'" he wrote in his 2020 book You Look So Much Better in Person. "Not even karaoke! Would I wake up the next morning after my first performance to discover that the front page of the Daily News had a big picture of my face with a headline reading 'Category Five Disaster: Al Roker's Horrifying Broadway Performance Has Audience Members Running For Safety'?"
Roker was also worried what his co-hosts Savannah Guthrie, Hoda Kotb, and Craig Melvin would think if he hit all the wrong notes.
RELATED: 'Today Show:' Why Savannah Guthrie, Hoda Kotb, Al Roker, and Carson Daly Didn't Go To Prom
"My colleagues at Today are generally very supportive and would likely come see the show," the NBC star shared. "If my performance was terrible, things could get really awkward at work. What if I was so bad that Savannah, Hoda, and Craig couldn't even look me in the eye?"
Al Roker didn't want to 'disrespect' any current or aspiring Broadway actors
The amiable weather forecaster also didn't want to be viewed as a "class-A jerk," for being handed a Broadway role that seasoned thespians had to work years to receive.
"I knew what a fantastic opportunity performing on Broadway would be," Roker explained. "I couldn't imagine what it would be like to be honing your craft for years, putting in the work, going to all the auditions – only to have a weatherperson show up and be handed a role."
Revealing that he was automatically given the part without trying out for it, Roker didn't want to step on anyone's toes.
"The craziest thing was the producers didn't even make me audition," he wrote. "I guess they figured since I stand upright and speak words on television, I'd do. As excited as I was to have this opportunity, I honestly did not want to disrespect any of the cast members. What they do is extraordinary and they deserve our admiration and respect."
'Today' personality Al Roker couldn't turn down Broadway
In order to decide, Roker went to see the play with his daughter, Leila. After seeing that Old Joe was one stage five times and sang one song, the Today co-host still needed convincing. Thankfully, Leila raised an indisputable point.
"'Dad, they're asking you to be on Broadway,'" Roker recalled his daughter telling him. "'How can you say no?'"
Roker took the gig and was even asked to reprise his role the following year. Realizing the importance of taking on new challenges, Roker doesn't let fear get in the way of trying something outside his comfort zone.
RELATED: What 'Today Show' Co-Hosts Say About Al Roker
"I was so glad that despite my reservations, I had said yes," he wrote. "It's important to keep things fresh, whether you're in your first year on the job or your 50th. … If you want to continue to excel in your chosen field, make it a point to never stop learning new things."