'Today Show' Star Al Roker Said You Should Never Text About These Topics: 'You Will Regret It'
Today Show co-host Al Roker has a massive fan base, which he keeps regularly updated on his social media platforms. While the NBC weather person utilizes technology for consistent communication, Roker warned against using text messages for certain conversations.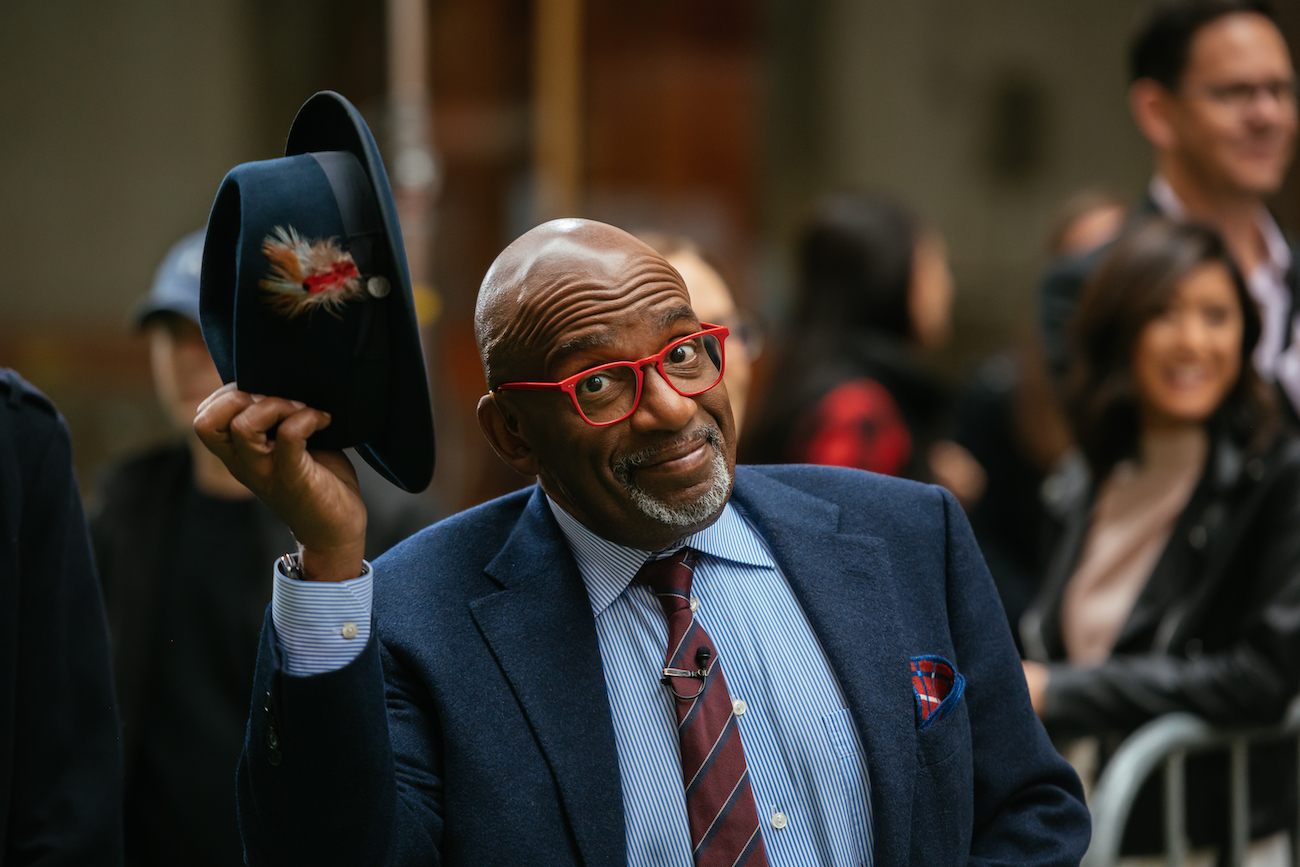 'Today' star Al Roker doesn't consider these subjects appropriate for texting
Being in the media for over four decades in his successful career, Roker embraces technology and the current modes of communication. The NBC personality pointed out several instances where texting is a welcomed option.
"Texting is great for some things like, 'Can you pick up milk on your way home?'" he co-wrote with wife Deborah Roberts in their book Been There, Done That: Family Wisdom For Modern Times. "I've even grown to appreciate it for sending an occasional 'I love you' when Deborah or my kids aren't expecting it."
Yet there are many significant situations where Roker firmly warned that expressing yourself via text is a bad idea.
"Here's a little advice for anyone out there who thinks texting about important matters is ok," the Today co-host remarked. "If you plan to: quit your job, ask for your girlfriend's hand in marriage, ask for time off from your boss, ask for a divorce, fight with your wife, girlfriend, kids – anything that is life-changing or important… Don't do it over text. Take my word on this. You will regret it."
Al Roker shared an example of what wasn't a good use of text messaging
Roker described an incident where he received a message that would definitely fall under his umbrella of discussions you should not initiate over text.
"My oldest daughter's boyfriend sent me a text," he explained. "'Mr. Roker, I would like to talk to you about Courtney and me moving in together.'"
"'Dude, NOT A CONVERSATION FOR TEXT. PLEASE CALL' was my response," Roker recalled. "About a minute later, my phone rang. It wasn't the boyfriend. It was Courtney. 'Dad, why are you yelling at Anthony?' I explained that I wasn't yelling. How could I be yelling OVER TEXT!"
"I suppose to some people, texting in capital letters means you're yelling, but to me, it's just emphasizing," he continued. "I told Courtney it would have been nice to get a little heads-up from her that she was thinking about moving in with her boyfriend before I heard it from him – through a text."
E-mail isn't Al Roker's first choice either
The Today Show star noted that texting and emailing are often used when someone is trying to dodge a tough face-to-face conversation.
"Hiding behind a text or an e-mail has not only killed personal communication, but facilitates passive-aggressiveness," Roker wrote. "How many times have you sent a text or an email to someone knowing they weren't around so you could avoid the hard questions, or a conversation you just don't want to have? We've all done it!"
Roker recommended having more in-person communication as a way to benefit relationships in general.
"Life can't be expressed in 140 characters," he said. "As much as we have all come to rely on the convenience and ease our electronic devices offer us for communication (I'm guilty of it), there will never be a better way to connect with loved ones other than being with them. Show them how much they matter through your words and actions, not your emoticons."