'Today Show' Star Al Roker Uses This 'Comeback Line' From a Famous 'Seinfeld' Episode
Al Roker of the Today Show wears many hats in his co-anchor role. Doing feature stories and forecasting the weather are just a few of his responsibilities on the popular NBC morning program.
Roker's notoriety as a television personality has garnered him both positive and negative attention over the years, requiring him to think up a quick response to those who don't use their manners.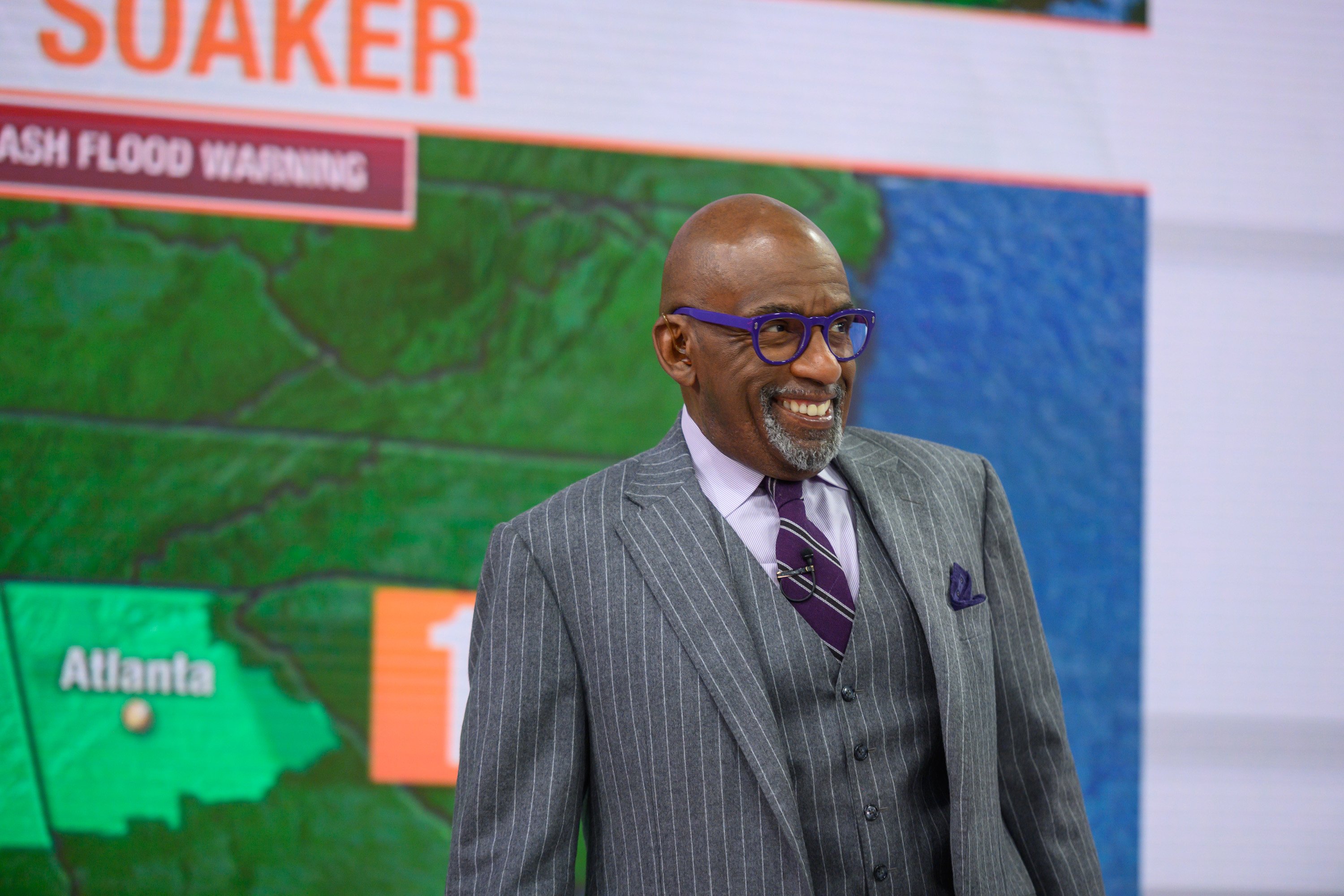 Al Roker of the 'Today Show' says it's 'never been easier to be mean'
In his book, You Look So Much Better in Person, Roker described how being on TV each day for over 40 years has made him a famous face.
"Because of my work, I am a recognizable person," he wrote. "This is a blessing, and in the age of nine million cable channels, unlimited streaming choices, and countless YouTube videos, it's a miracle anyone has any idea who I am."
While Roker often gets asked for autographs and selfies by appreciative fans, he sometimes gets verbally accosted on social media.
"In our hyperwired society where we are often anonymous online, it's never been easier to be mean," the Today Show star wrote. "Any trolling I've experienced has been limited to the Wild West that is Twitter and Instagram. … on the internet, people are more bold."
'Today Show' star Al Roker got his 'comeback line' from Elaine Benis
Roker revealed some of the nastier comments he's received on social media, sometimes expecting him to do the impossible.
"I received a tweet that suggested I look like a 'deflated balloon,'" Roker shared. "Really, is that the best people can do? Once I was pushed a little further when someone tweeted at me: @AlRoker If it rains today, I'm going to punch you on your mouth."
When the NBC star is presented with such vitriol, he offers a response that he got from the legendary sitcom Seinfeld.
"I've got to say, if I did have that power I would have made it rain just for that guy," Roker remarked. "But because I do not actually control the weather and therefore could not pull revenge precipitation from the sky, I had to settle for dropping my preplanned comeback line: Go ahead and try it, I will drop you like a bag of dirt."
Why Al Roker chose this 'Seinfeld' quote
While Roker is known for his good-natured persona, he also refuses to be pushed around.
"While I stand by my commitment to old fashioned manners, the truth is, sometimes people push us right over the edge," he explained. "I believe in being ready for these moments, and that's why you must arm yourself with a great comeback line. I stole mine from Julia Louis-Dreyfus."
The classic episode between Louis-Dreyfus and the late Jerry Stiller in season 8 of Seinfeld inspired Roker to use one particular line from the script as his own.
"Elaine and Mr. Costanza (Stiller) are arguing, when Mr. Costanza says, 'You want a piece of me?'" Roker wrote. "Elaine shuts it all right down by simply saying, 'I will drop you like a bag of dirt.' Because that's what you do with a dirty, heavy bag of dirt – you drop it and walk away. Game over!"
Roker recommends finding one go-to response you can have in your back pocket when needed.
"You've got to find a line that's satisfying to you, something you know would make you feel superior should you ever have a run-in with a class-A bozo," he advised. "Years went by before I had an occasion to use my comeback line, and that's fine! It's empowering just knowing it's there."