'Today Show' Star Hoda Kotb Used This Question in Her Single Days to 'Speed Up the Dating Process'
When Hoda Kotb of the 'Today Show' was still in the dating game, she had a question she would ask potential mates in order to avoid wasting time.
Today Show co-anchor Hoda Kotb recently postponed her wedding with fiancé Joel Schiffman due to the coronavirus (COVID-19) pandemic. Though their wedding is on hold, the couple continues to radiate romance as they share a home and raise their two daughters, Haley and Hope. Back when Kotb was still in the dating game, she came up with a question to ask potential mates that helped her decide if they were relationship material.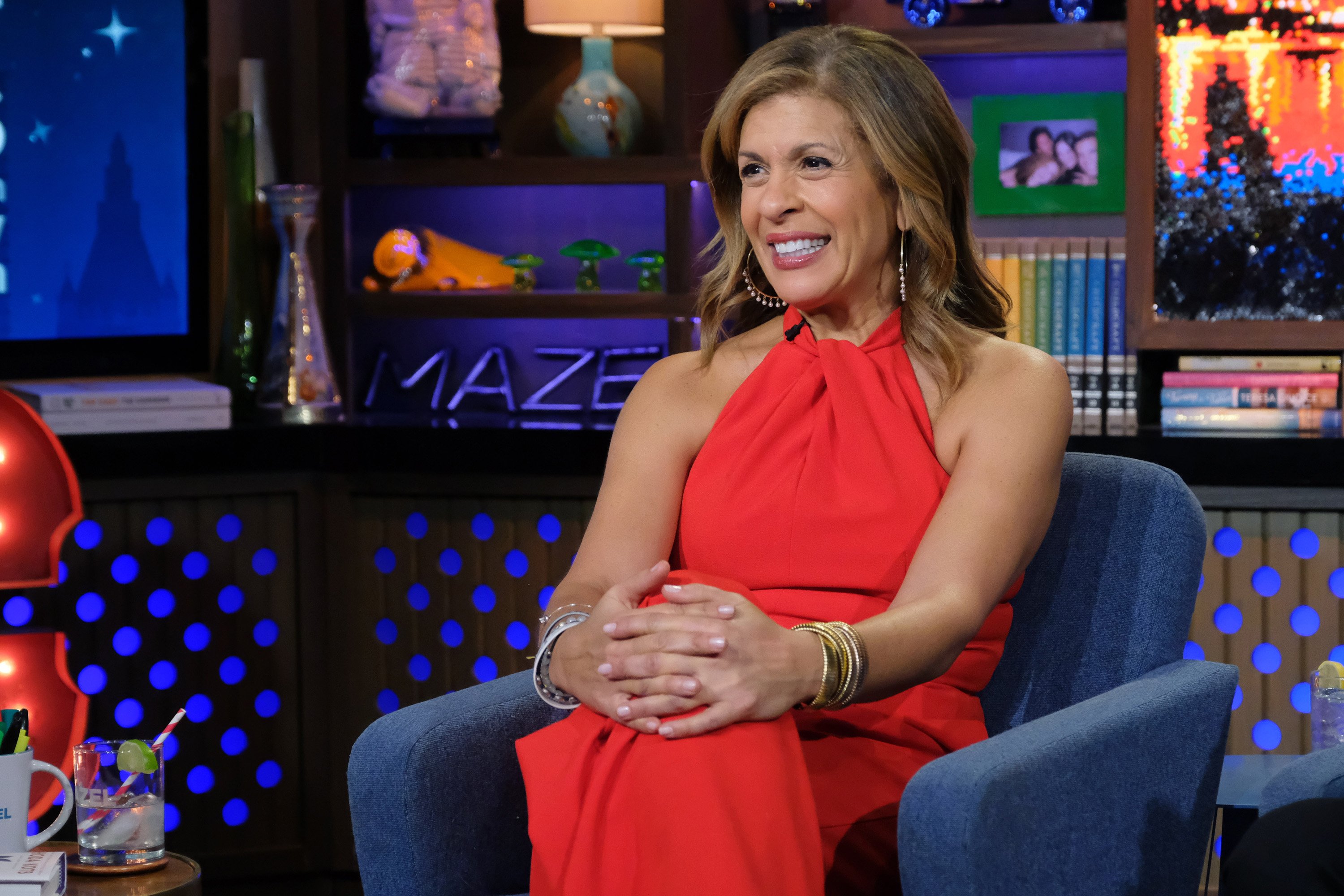 Hoda Kotb started dating after divorce
Kotb was previously married to Burzis Kanga from 2005 to 2007. When her divorce was finalized in 2008, the Today star began to consider wading into the dating pool.
"My marriage was well over before all the papers were signed, so I guess it took me almost a full year before I was open to meeting men," Kotb wrote in her 2010 book, Hoda: How I Survived War Zones, Bad Hair, Cancer, and Kathie Lee. "When I finally did decide to dunk my baby toe in the dating waters, I was cautious. You know how it is. Someone breaks your heart and your trust, so you put up walls."
The NBC journalist also wasn't sure how to mingle with singles, especially since she wasn't a fan of the bar scene.
"Where the hell do you meet people?" Kotb remarked. "I don't go to bars, I rarely grocery show, and I am at the gym solely to exercise. … The starting place for me to meet people actually turned out to be small parties thrown by friends."
'Today' star Hoda Kotb's journalism skills came in handy with questioning
The Today co-host didn't want to waste her time in the dating game since since she knew what she was looking for at that stage in her life. Leaning on her journalistic prowess, Kotb devised a way to quickly discover if a suitor had potential for a future together.
"I have to admit I developed a question to speed up the dating process a bit," Kotb revealed. "I just feel like there's so much time wasted trying to disarm the on-my-best-behavior person to get to the real person. If only we were all truthful from the start!"
As a seasoned reporter, Kotb created an inquiry that would cut through any facade and possibly bring some valuable information to the surface.
"So here's the question I sometimes ask men I've been dating for a few weeks," the journalist shared. "'If I lined up all the women you've had significant relationships with, what would they all say is the common reason the relationship didn't work?'"
Hoda Kotb found her match in Joel Schiffman
Kotb explained that the response to her question could reveal a "relationship pattern." She received a variety of answers when she was still in dating mode.
"One man told me – and I applaud his honesty – this: I go after women until they fall in love with me and then I break up with them," Kotb wrote. "Another man admitted – and again, I applaud his honesty – this: I'm always looking for the next thing."
Now happily engaged to Schiffman, Kotb must have gotten a winning reply from the financier if she presented him with the query. She recently commented on growing closer to her fiancé during the pandemic.
"I think, sometimes when you're in tight quarters, you wonder, like a lot's being revealed," Kotb said, according to Today.com. "He's a world-class dad and one of the kindest people I think I've ever known – you can see how someone is when they're under pressure. I think what's been revealed to me is he's everything I thought he was and more"