'Today Show' Star Hoda Kotb Reveals the 'Worst Guest' She's Interviewed: 'It Was So Weird'
Hoda Kotb of the Today Show recently appeared on Watch What Happens Live and got a surprise virtual visit from pal Kathie Lee Gifford. The two played a game of "Plead the Fifth" with Kotb in the hot seat, where she had to decide whether to answer three tough questions or use a pass.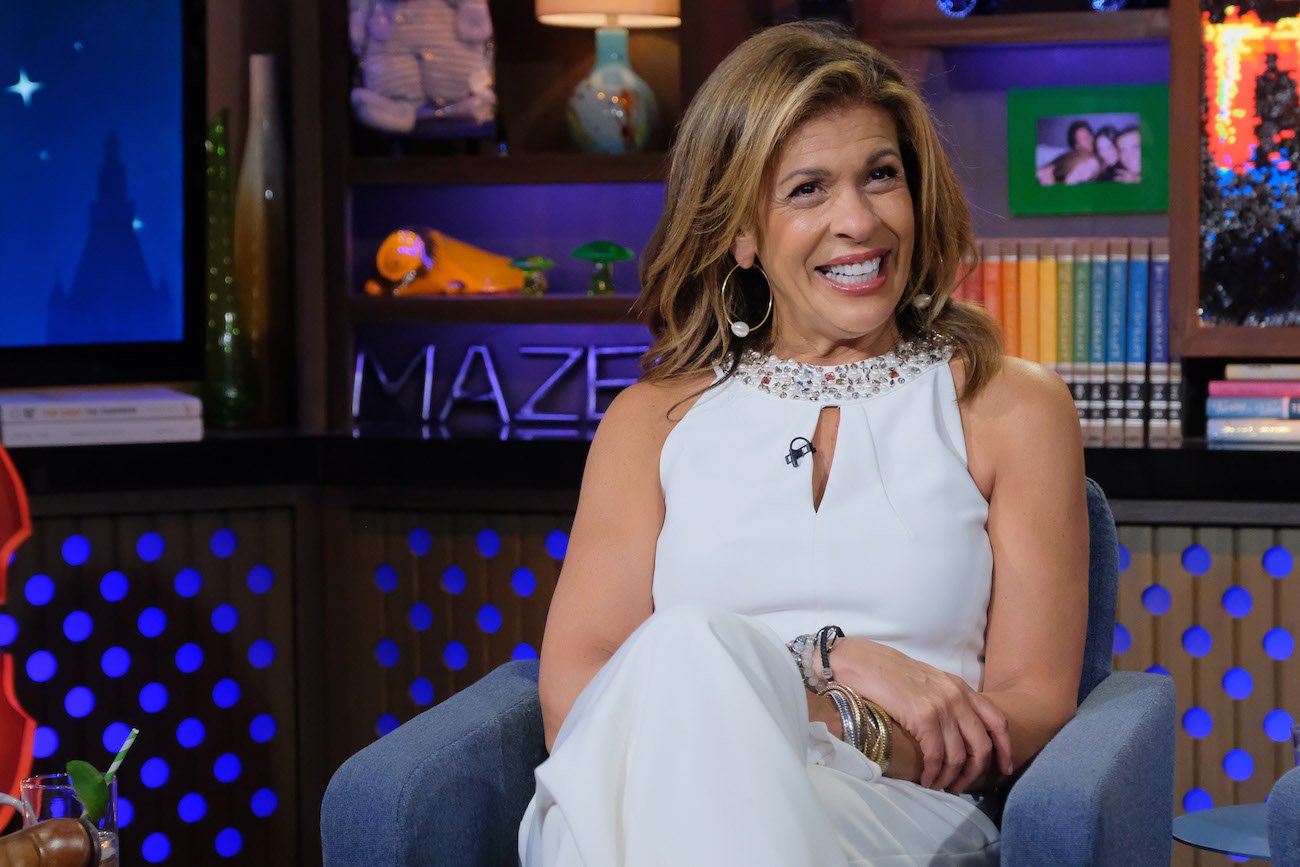 'Today' star reunites with KLG
Host Andy Cohen gave Gifford a stellar intro, taking Kotb completely by surprise.
"We're about to serve you an Ambush Takeover and this one is hair-raising," Cohen announced as he introduced Kotb's former Today partner. "It is time for 'Plead the Fifth – Kathie Lee's Revenge!' Tonight I am handing over interrogation duties to Hoda's former Today Show co-host whose taste for vengeance is big enough to fill her mid-morning goblet of wine."
Momentarily taking over hosting duties for Andy Cohen, Gifford began the round of the show's trademark game "Plead the Fifth." Kotb was given three questions with one chance to stay mum.
RELATED: Kathie Lee Gifford and Hoda Kotb Share the Benefits of Aging: 'I Have No Time For Other People's Opinions'
"Hi, Hoda mama!" Gifford greeted the Today star via video. "I'm back and I'm going to cause some trouble."
Hoda Kotb and KLG agree on their least favorite guest
Gifford didn't waste any time getting Kotb to spill on a former Today interview.
"Who do you think was my least favorite guest of all time?" Gifford asked. "And I bet it was yours, too."
The Today anchor had no problem giving her answer, sharing that the 2015 segment was brutal for both co-hosts at the time.
"I know exactly who that is," Kotb revealed, laughing. "It's Frank Sinatra, Jr. It was the worst guest we've ever had, bar none. He came for his book — he had a book he was promoting — and he didn't want to talk about it so he didn't say anything! It was so weird."
'Today' co-hosts share thoughts – and laughs – the day after the interview
In 2015, the two co-hosts of Today with Kathie Lee and Hoda had some laughs the day after their sit-down with Sinatra Jr.
"That interview goes down," Kotb laughed when Gifford mentioned the awkward exchange. "Just click on it. It's worth looking at."
"This was the worst, EVER! Ever," Gifford exclaimed of the interview. "The good news is, Hoda, it'll never be that bad again for you. When you're still doing this 30 years from now, you will remember fondly."
As for the rest of her "Plead the Fifth" segment, Gifford went on to ask Kotb a more personal question. "When's the most you've ever been annoyed at me before we went on the air?" the former Today star asked. Kotb decided to take a pass on that one.
RELATED: 'Today Show': Hoda Kotb Describes Being Mom-Shamed About Her Age
Gifford's last inquiry required some memory on Kotb's part. "Hoda Mama Kotb," the Then Came You star began, "can you name three Kathie Lee songs from my huge catalog of hits?"
Kotb was able to name two songs by Gifford, but had to resort to naming a Christmas carol for the third.
Turning to questions from the audience, one guest asked Kotb who from the Today Show team she would choose to officiate her wedding.
"I would have Jenna [Bush Hager] do it. She would be sweet," Kotb revealed, adding, "We're still trying to figure out the timing of it."