'Today Show' Star Hoda Kotb Says Her 'Heart Is Open' For Dating Again
Hoda Kotb shared in February that she and fiancé Joel Schiffman decided to go their separate ways. The Today Show star continues to co-parent their two daughters – Haley, 5, and Hope, 3 – with her ex, and recently spoke to pal and co-host Savannah Guthrie on her thoughts about finding love again.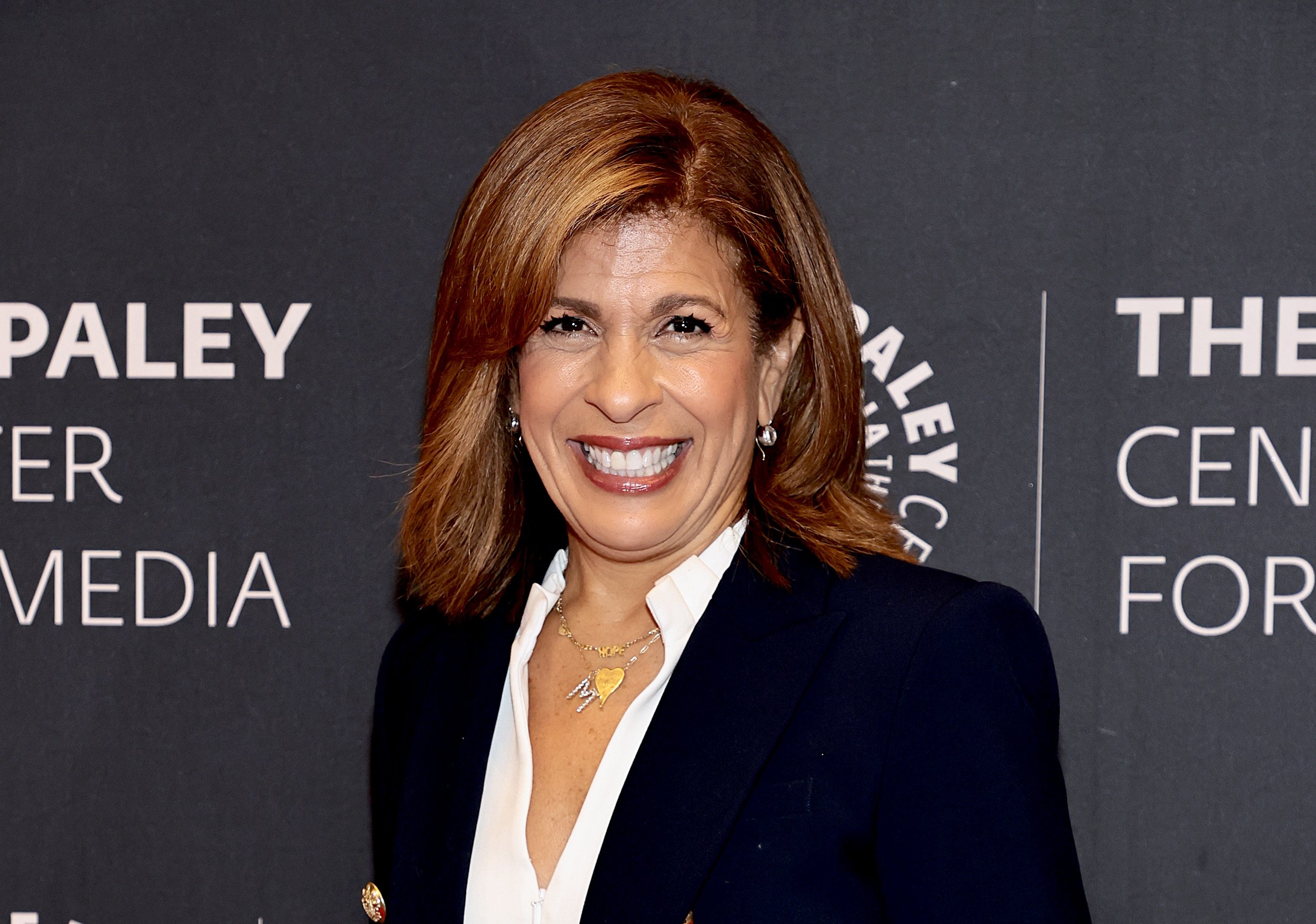 Hoda Kotb says 'at some point… it will happen'
The Today Show recently celebrated its 70th anniversary at The Paley Center for Media in New York City. When the topic at the event turned to dating, Kotb commented on the potential of a future relationship.
"I haven't really thought about who I would see myself with, but I do have to say something," Kotb remarked, according to People. "My sister even said and asked me at one point, 'Are afraid to be by yourself?' And I said to her, 'I'm not going to be by myself.' "
Kotb explained that she can envision herself finding love once again and is completely accessible to new possibilities.
"I don't know why I said it so clearly, but I actually knew that my heart is open — I have an open heart," the Today star said. "It's not hard. It's not covered over. So, I know at some point and I can see it, it will happen. When? I can't say but I assured her I said, 'Oh, don't worry. No worries. I said I'm gonna be just fine.' "
RELATED: 'Today Show': Hoda Kotb Shared the 'Great Advice' She Got from 'Cool Friend' Savannah Guthrie
Savannah Guthrie is happy to play matchmaker
Guthrie offered her matchmaking services and promised that she would go through a "detailed" screening process. Clearly Kotb's co-host would accept only the highest caliber of suitor for her friend.
"If I found anyone worthy, which could be quite fine," Guthrie commented. "That person would have to be spectacular."
The Today anchor gave only a vague description on how she would collect information from possible dates for Kotb.
"I don't want to go through my application process," Guthrie noted. "The screening will be detailed. My clipboard, 10-pages [of] questions."
Hoda Kotb called Joel Schiffman a 'kind and loving person'
Kotb and Schiffman met in 2013. They went on to adopt Haley in 2017 and Hope in 2019, and got engaged later that year. Kotb opened up about ending her engagement to Schiffman on Today with Hoda & Jenna earlier this year.
"Joel and I have had a lot of prayerful and really meaningful conversations over the holidays, and we decided that we're better as friends and parents than we are as an engaged couple," Kotb told Jenna Bush Hager and Today Show viewers, according to Today.com. "So we decided that we are going to start this new year and begin it kind of on our new path as loving parents to our adorable, delightful children, and as friends."
The NBC journalist pointed out that nothing specific prompted the breakup and that their relationship was "meant to be there for a season."
"He's a great guy," Kotb added. "He's a very kind and loving person, and I feel privileged to have spent eight years with him. We are both good and we are both kind of going on our way and our path. We'll be good parents to those two lovely kids."
RELATED: 'Today Show': Savannah Guthrie and Hoda Kotb Share Thoughts on Parenting Later in Life