'Today Show' Star Jenna Bush Hager Shares Details on Dating During Her Dad's Presidency
Jenna Bush Hager of the 'Today Show' dished on the 'pressure' her husband Henry had to deal with when they were dating while her dad was still in the White House.
Jenna Bush Hager of Today with Hoda & Jenna reflected on her dating days with husband Henry when her father, President George W. Bush, was still in the White House. The Today star revealed that there was definitely "pressure" for would-be suitors of her and twin sister, Barbara Bush Coyne, due to their dad's status as Commander in Chief.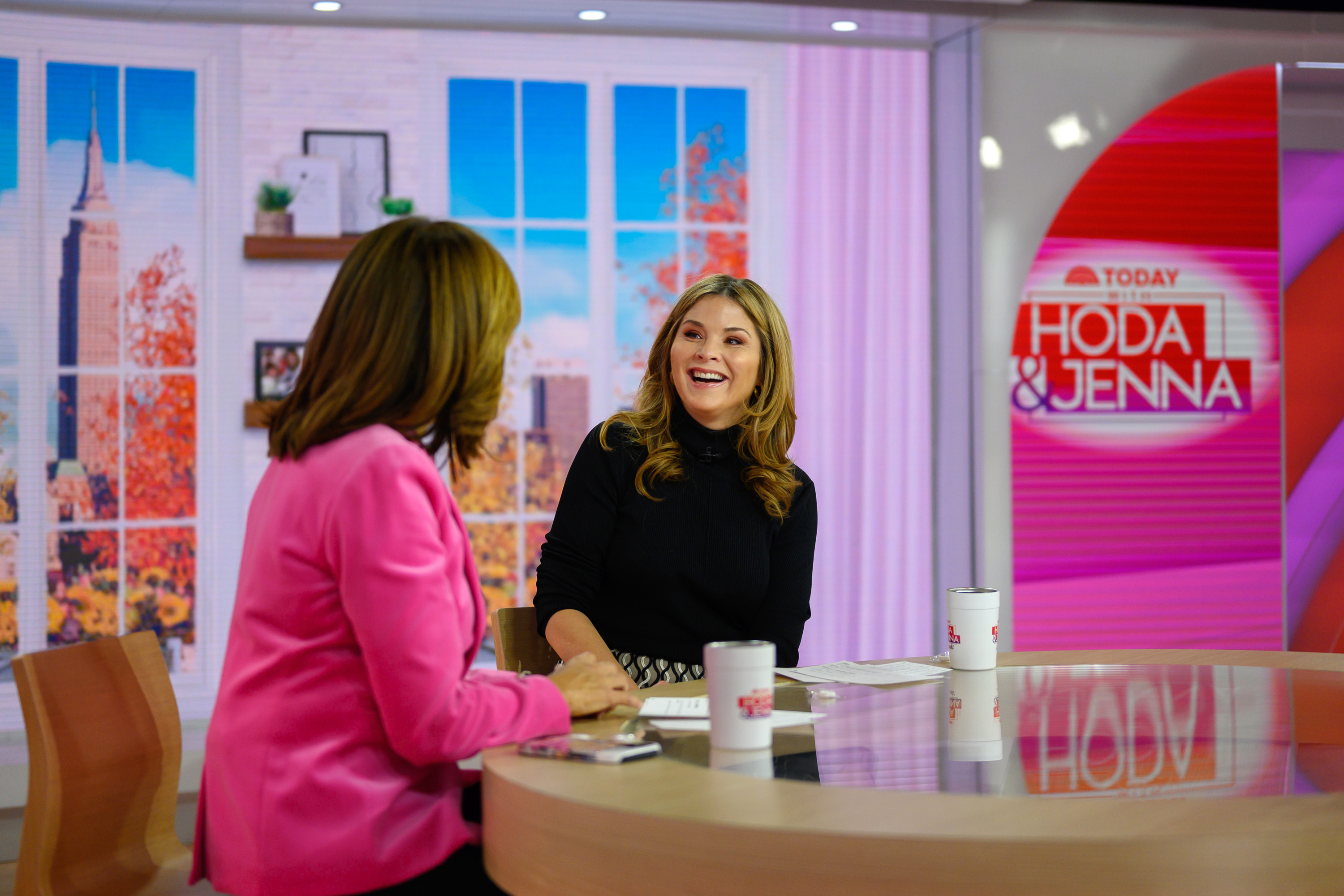 Jenna Bush Hager's husband was 'so nervous'
Hager and Coyne are currently promoting their latest book, The Superpower Sisterhood. During a recent interview, the topic turned to dating during their father's two-term presidency. The Today Show co-host recalled her husband coming by the White House to pick her up for their first date.
"When Henry first asked me out, I remember him showing up at the White House, and his ears were red, and I was like, 'Are you okay?' " Hager explained, according to People. "He was so nervous. He was sweaty because … The helicopter — Marine One — was about to land, and he was like, 'We have got to get out of here, like right now.' "
Now almost 14 years of marriage and three kids later, the couple was clearly able to handle the political spotlight.
"It ended up fine," Hager remarked. "But yeah, there was some pressure that comes with dating a presidential daughter for sure."
Henry Hager had a rough ride with his future father-in-law
Hager previously shared a story about Henry and her father going on a mountain bike outing which didn't go as well as her then boyfriend had hoped.
"One time, this is terrible, but Henry and my dad went biking, when they first — like, this sort of bonding moment — they went mountain biking," the Today star remembered. "And Henry had a Schwinn Twinsky, and dad had a real mountain bike… [My dad] shredded him. Left him in the dust. And by the way, back then, he was president so all the Secret Service cars would go past him."
Apparently, Henry tried to keep up but ended up getting "doored".
"So Henry's humiliated, trying to fix his chain that broke on his Schwinn Twin," Hager said. "He starts going down the hill and the Secret Service open the door on Henry and Henry flies in the air and lands. So my dad calls and goes, 'Hey, J, just want to tell ya, Henry did an okay job. He did get doored, but he's okay. He's got some scratches, he might have hurt his arm, but he's okay.' "
Jenna Bush Hager and Henry Hager met through friends
Henry was no stranger to politics when he met his future wife. He worked as deputy operations manager for President Bush's 2004 re-election campaign when one of his interns set him up with the Today Show personality.
"Henry and I had mutual friends who kind of set us up," she told co-host Hoda Kotb on Today. "I think setting people up is the most fun. We smooched to a Little Troy song."
The couple will celebrate their 14th wedding anniversary in May 2022.