'Today Show' Star Savannah Guthrie Reveals She Had a Miscarriage: 'I Stopped Even Letting Myself Hope'
Fans resonate with Savannah Guthrie of NBC's Today Show for her authenticity and down-to-earth persona. Often sharing stories from her personal life with husband Michael Feldman and two kids – daughter Vale, 7, and son Charley, 5 – the veteran journalist recently opened up on her journey to motherhood.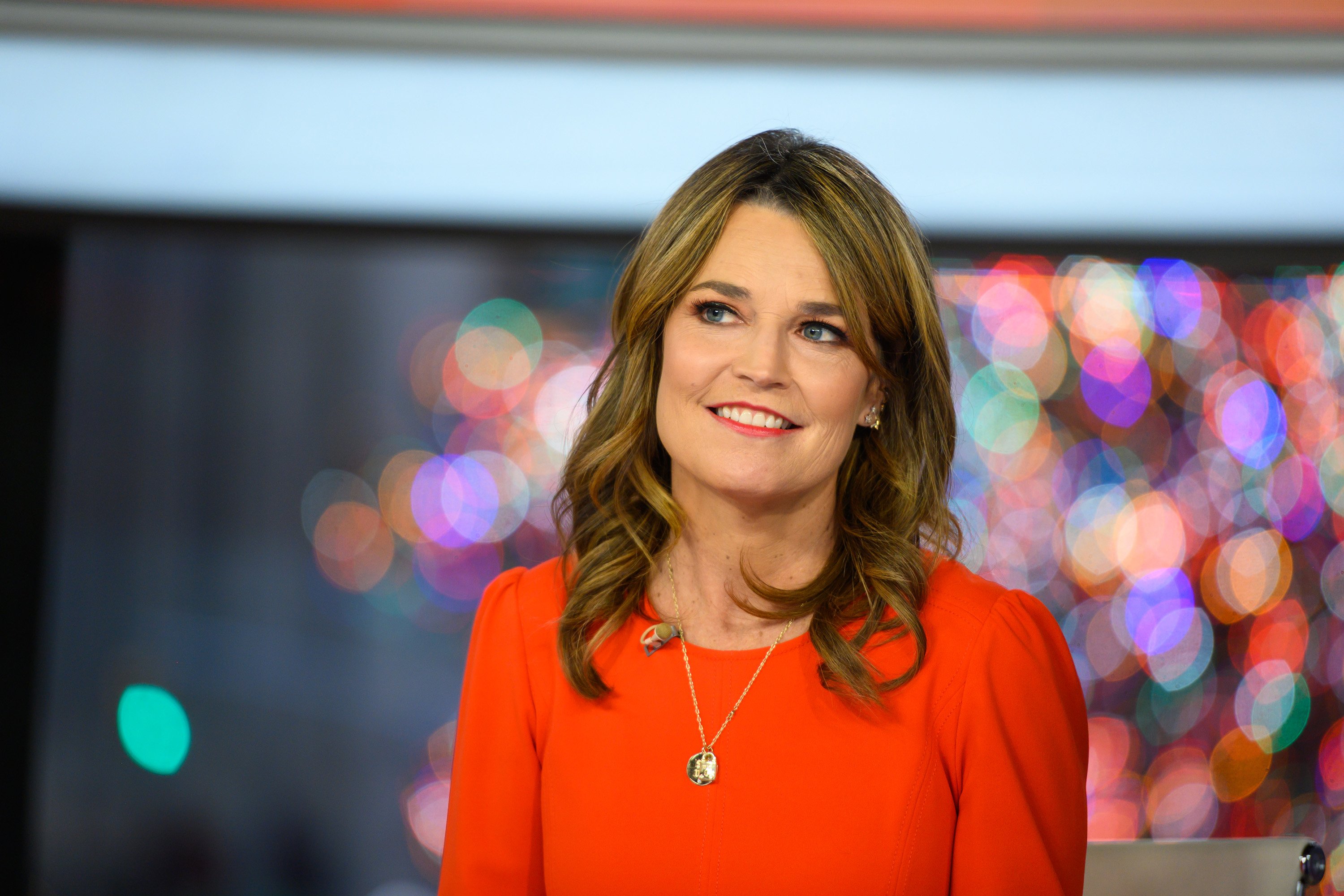 Savannah Guthrie gets real on her path to being a parent
In a recent interview with Good Housekeeping, Guthrie and co-anchor Hoda Kotb talked on all things parenting. After tying the knot with Feldman in 2014, Guthrie focused on becoming a mom. In the interview, the Today star revealed that after welcoming daughter Vale at the age of 42, she experienced a miscarriage and embarked on two rounds of IVF in the hopes of having another child. Prior to Vale's birth, Guthrie had doubts she'd ever become a mom due to her age.
"I stopped even letting myself hope or believe I could (have a baby), because the years were getting on," Guthrie told Good Housekeeping. "It wasn't that I thought it was impossible, I just thought it wasn't likely. I didn't want to get my hopes up."
Reflecting on her thought process during that time, Guthrie feels she was trying to protect herself from heartbreak in case having a child wasn't meant to be.
"I just tried to tell myself that it would be OK if it didn't happen," she explained. "Maybe it's not meant for me, and that's OK because I've already been blessed so much in my life. I'm not entitled to have a baby too. Looking back, that mindset was probably a self-defense mechanism."
RELATED: 'Today Show's' Savannah Guthrie Says She Still Struggles With This
'Today Show' star gave props to her mother
Guthrie pointed out support she received from her mother throughout her adulthood and how her mom gave her reassurance in tough times.
"My mom got me through the personal trials of my 30s," Guthrie remarked. "It was great to have her, because she was just always so certain. She'd say, 'Well, of course you're going to have your family, Savannah!' It felt good."
The decision to pursue IVF was not an easy one for Guthrie and Feldman. After some deep contemplation, the couple moved forward in the hopes of giving daughter Vale a sibling.
"I knew it was the winning lottery ticket to have one child – I was 42 when I had her," Guthrie told Health in 2019. "So I never dreamed that I would have two. … When making that decision about whether to go through IVF, my husband and I talked about it a lot. I didn't want to start a process where we spent all of our present searching after some future… when our present was so lovely and beautiful and enough. But I also knew I would love for Vale to have a sibling – especially because we are older, it was important to me for her to have a sibling, somebody to do life with."
Savannah Guthrie expresses empathy for those on the baby journey
Guthrie noted that her experience made her more aware of all that goes into the path to having a child, especially later in life, and the challenges along the way that can lead to discouragement.
"Going through what we did, it makes you realize that everything has to go just right to have a healthy baby," she said. "I really feel for so many women who are struggling and wishing and wondering, 'When's it gonna be my turn?' I know. And I understand."
RELATED: What 'Today Show's' Savannah Guthrie Says About the Keto Diet