'Today Show' Star Willie Geist Posts Heartwarming Message to His Wife on Social Media
Willie Geist of the Today Show and Sunday Today is famous for his journalistic prowess and affable demeanor. Married since 2003, Geist and his wife Christina have two children, Lucie, 13, and George, 11.
Despite the news cycle at an all-time tilt, Geist found time to share a shout out to his spouse on Twitter.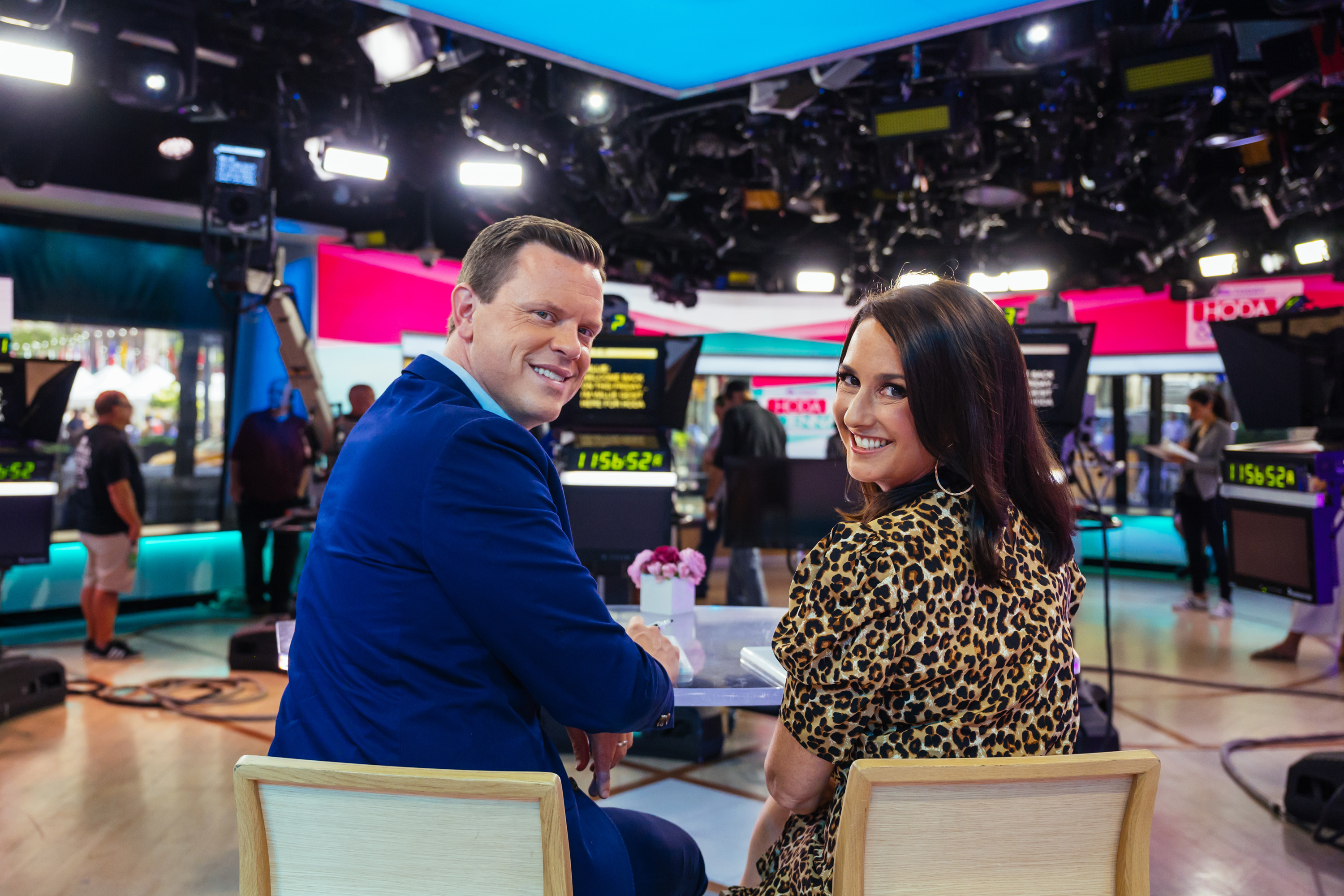 Willie Geist met Christina early in life
The couple has been together for decades. Meeting for the first time in sixth grade at school in Ridgewood, NJ, Geist was the new kid in town and soon noticed Christina.
"We both went to George Washington Middle School in Ridgewood, New Jersey," he told Glamour in August 2019. "On the first day, Christina had a bunch of friends from elementary school, whereas I was the new kid from the other side of town, standing alone and scanning the room." 
Apparently, they had a mutual vibe happening where Christina was drawn to her class's latest addition.
"It's crazy, but I feel like Willie always stood out," she remarked. "He's a presence in any room he walks in, both because he tends to be taller than 95% of the people, but also because he's just the type of person that the attention naturally shifts toward him."
Christina Geist and her husband have the juggling act down
The two have plenty to juggle between kids and careers. With Geist's Today Show and Sunday Today gigs, and Christina's busy schedule as a children's author and entrepreneur, they have both learned to stop and smell the roses whenever they can.
"This is a long game," Christina said. "We've been partners in life since such a young age since—long before having children or having the careers we have now—and we'll be partners on the other side of it. So we're able to stop each other and appreciate these phases."
Raising kids and keeping their relationship a priority can be challenging amidst their chaotic work agendas, but the couple has been successfully keeping everything afloat.
"I can look backward and appreciate how far we've come," Christina noted. "And I can look forward to all the chapters that are coming down the road."
Willie Geist praises his wife on Twitter
Christina has always given her time and talents to those in need. She recently participated in a reading of some of her books to kids who deserved a treat. Geist didn't hesitate to publicly acknowledge his wife's compassionate spirit.
"At the end of another long day, I hear young children laughing in the other room," Geist tweeted on Jan. 14. "Younger than ours. I walk in to see @ChristinaGeist giggling and reading her books over Zoom to pediatric cancer patients with the Children's Cancer Center in Tampa. She is a light."
Even though both the Today co-host and his wife have strong professional ambitions, they know what is most important.
"We've always been absolute equals," Christina told Today in 2019. "We were academic equals growing up. So we have just an innate respect for each other, regardless of one of us being up, one of us being down professionally. I think we both in our hearts know that if all of this went away, we're OK."