'Today Show': Why Al Roker Calls Hoda Kotb a 'Human BS Detector'
Al Roker of the Today Show often speaks highly of his co-hosts Savannah Guthrie, Hoda Kotb, and Craig Melvin. Reporting the latest weather news as well as delivering human interest stories and cooking segments, Roker is seen each weekday morning with his Today Show team.
After 25 years of being on the NBC morning news program, Roker has gotten to know various qualities of his colleagues and noted one special gift that Kotb possesses.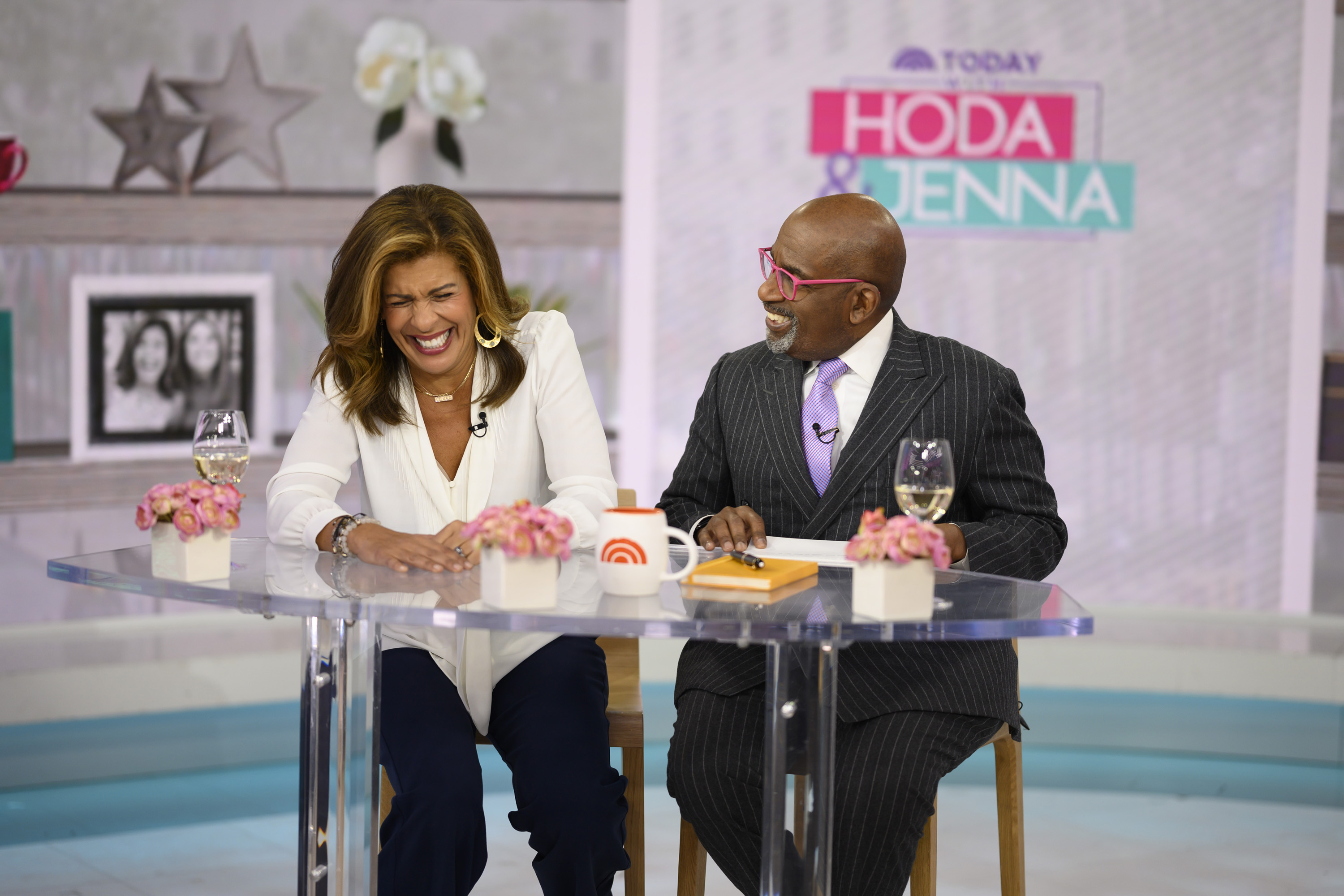 'Today' star Al Roker said co-host Hoda Kotb is like the 'canary in the coal mine'
Praising his co-host in his book You Look So Much Better in Person, Roker described Kotb's warmth as well as her talent for calling out something when necessary.
"Hoda's smile is bright enough to power a jet (or any other flying vehicle that could be used for escape)," Roker wrote of Kotb. "She also has the best bulls*it detector I've ever encountered. If Hoda detects the presence of even the tiniest red flag, there's no doubt about it – there's something treacherous afoot."
Roker raved of Kotb's ability to call it like she sees it, regardless of the situation.
"Hoda is like the canary in the coal mine when it comes to bad-tricky-potentially-complicated situations," he explained. "There is no getting anything past Hoda. Give her a 'nice' wine and she'll immediately call me out on it after just one sip. 'Roker? Why are you serving me this fancy-pants wine? Don't you know that the $15 rosé tastes just as good?'"
Hoda Kotb is a 'true gift', according to Al Roker
The NBC weatherperson raved of Kotb's authenticity, where he counts on her trustworthiness and gut instincts.
"It's for reasons like this that I value her take on everything from book recommendations to how to stop criminal masterminds (and obviously bargain wines)," Roker wrote. "Having someone at work whose thoughts you trust implicitly is a true gift."
Roker advised how to keep someone like Kotb close by, suggesting a few occasional bribes.
"I recommend you find such a person and ply them with treats to keep yourself in their favor," the Today star commented. "'Siri, make a note to send Hoda flowers, chocolate, and a case of wine.'"
Al Roker gives accolades to the 'Today Show' team
Kotb and Guthrie clearly have a fan in Roker. He sees the dynamic duo of the Today Show as unstoppable.
"If we ever need to foil an evil billionaire's plot to buy up a small American town that's unknowingly perched on top of a massive untapped oil field," Roker remarked, "these ladies could hande it. No problem."
Melvin also gets high marks from Roker, who commented on his co-host's "magnetic face."
"While I'm waiting for the makeup team to do their magic… Craig waltzes in – looking annoyingly perfect," Roker wrote. "I can't help but stare; how does he always look so fresh-faced and youthful? And at this hour? … My God, this man is positively glowing."
Providing a scenario similar to the one he gave for Guthrie and Kotb, Roker shared his gratitude for having Melvin as his colleague and friend.
"If I ever needed to penetrate an elite organization in order to save the country from peril (or get a table at a trendy restaurant where I forgot to make a reservation)," Roker revealed, "it's Craig and his magnetic face I'd want by my side."