'Today Show': Why Al Roker Wondered What Savannah Guthrie 'Would Think of the Rest of Us Nut Jobs' When She Became Co-Host
Al Roker is a steady presence on the Today Show along with anchors Savannah Guthrie, Hoda Kotb, and Craig Melvin. Guthrie replaced Ann Curry as co-anchor of the show in 2012, and continues to man the news desk.
Roker clearly holds his colleagues in high esteem, yet wasn't sure how a journalist with Guthrie's credentials would view her new team.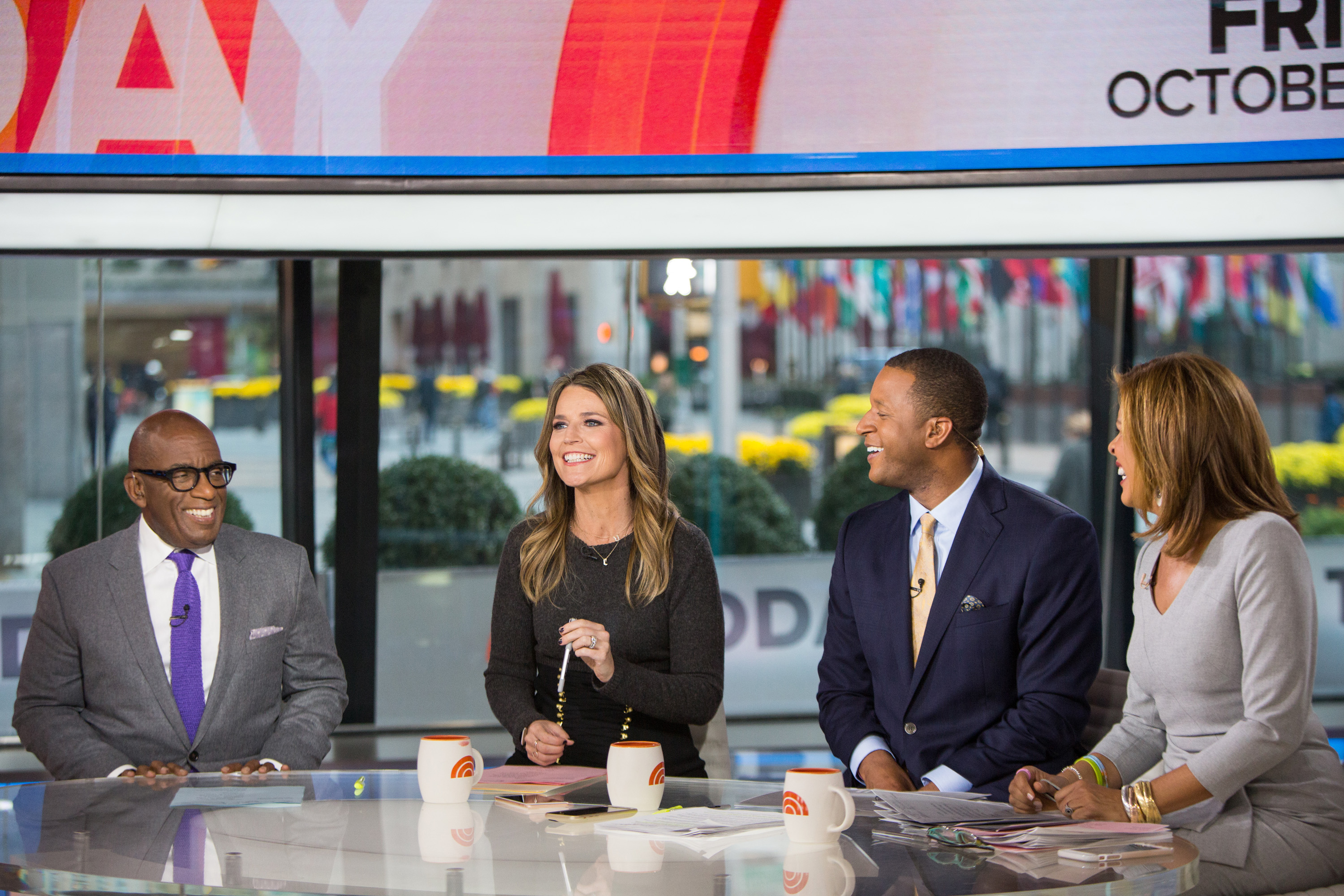 Savannah Guthrie came to 'Today' with law credentials
Guthrie was a seasoned journalist when she joined the Today Show, as well as an experienced lawyer. Earning her Juris Doctor from Georgetown University Law Center in 2002, Guthrie was considered quite a talented find. Roker was concerned that her impressive resume equaled a more reserved personality in comparison to his light-hearted co-hosts.
"When Savannah arrived on the Today Show set armed with her impeccable journalistic credentials and juris doctorate from one of the nation's finest law schools," he wrote in his book You Look So Much Better in Person, "I couldn't help but wonder what she would think of the rest of us nutjobs."
While the NBC news program provides viewers with the latest updates on serious current events, Today also offers segments focused on the lighter side.
"This is the Today Show, where cooking on live television is de rigueur!" Roker remarked. "And surely an attorney would know that 'wine o'clock' isn't really a time."
Al Roker considers 'Today' co-host Savannah Guthrie a 'fierce interviewer'
Roker noted that Guthrie's warmth does not get in the way of her conducting a hard-hitting interview.
"Savannah is funny, polite, and incredibly poised," the Today star wrote. "But oh, do not mistake all that positive energy for someone who just wants to engage in light chitchat over tea and scones, because you'll go down, my friend. You'll go down hard."
According to Roker, Guthrie has mastered the skill of being both caring and commanding when she's asking questions.
"Savannah can certainly conduct an interview with sensitivity and compassion… but know that when the situation calls for it, she's the most thorough and fierce interviewer I have ever encountered," the NBC weatherperson shared. "It's like when her law background was mixed with her journalistic experience, it formed an impenetrable shield around her."
Savannah Guthrie uses her journalism skills off of the 'Today Show' set
Apparently, Guthrie doesn't limit her journalistic prowess strictly for Today Show topics.
"If her favorite post-show snack disappeared from the break room (guacamole), God help us all," Roker revealed. "Savannah would be interrogating each and every one of us. When were you last in the break room? Are you currently or have you ever been in possession of tortilla chips, carrot sticks, or celery that were screaming to be dipped in something?'"
Roker praised Guthrie's ability to extract necessary information whenever the situation calls for it.
"An evil billionaire would stand no chance against Savannah," he wrote. "She'd get to the truth in about six seconds, and the best part would be he'd never see it coming. Someone in your work circle who digs deep and gets to the bottom of any situation is an incredible ally to have – be sure to stay on their good side."