'Today Show': Why Hoda Kotb Said Beyoncé Is One of Her 'Favorite' Interviews
Hoda Kotb of the 'Today Show' considers superstar Beyoncé as one of her favorite interviews for several reasons.
Hoda Kotb of the Today Show has interviewed more than her fair share of celebrities. As co-anchor with Savannah Guthrie when the show opens each morning, and later manning the news desk with Jenna Bush Hager in the fourth hour, Kotb has sat down with a plethora of top names in film, television, and music. Yet one superstar stands out as being an all-time "favorite".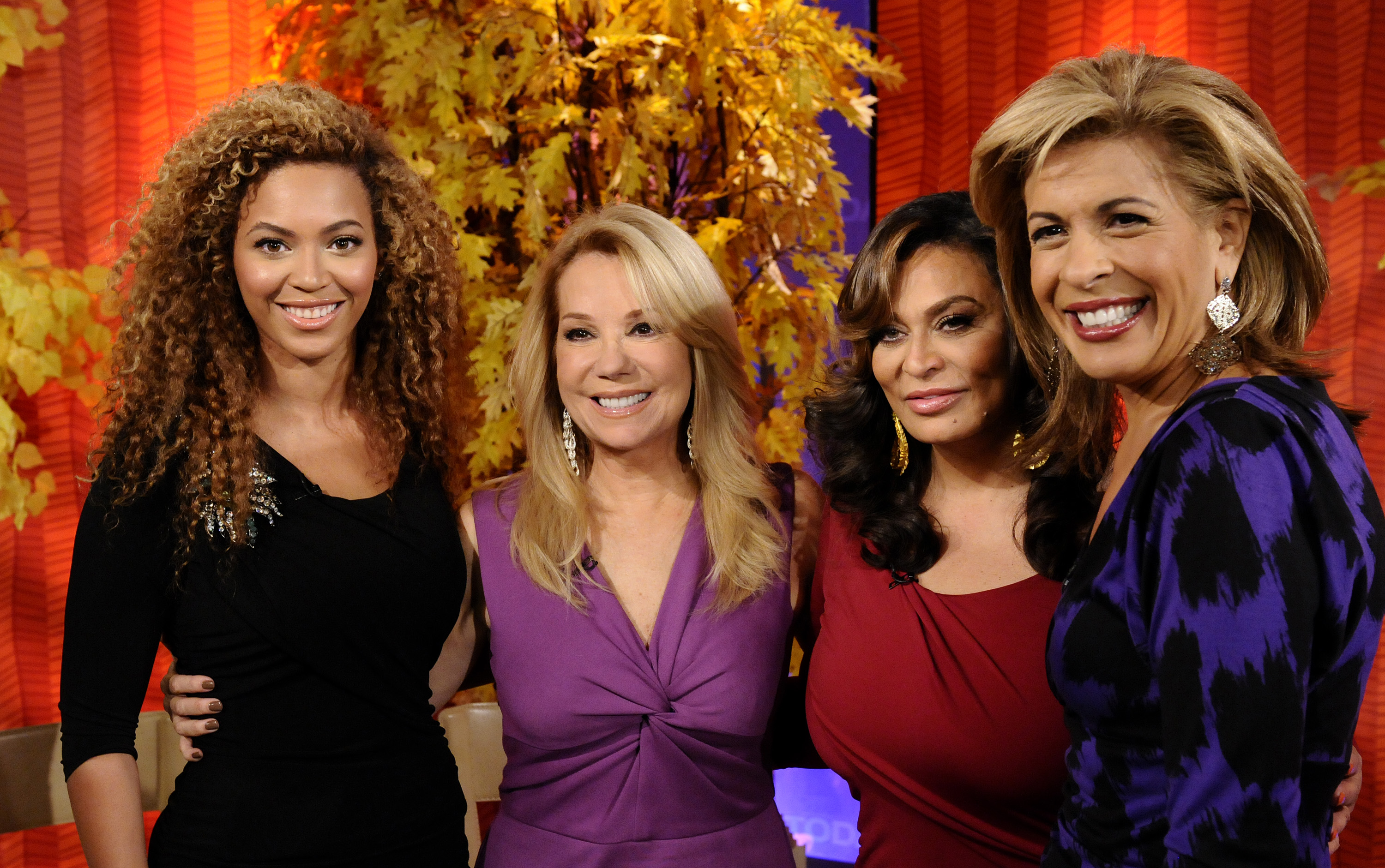 Beyoncé visited the 'Today Show' after the Grammys
Co-hosts Kotb and Kathie Lee Gifford were stunned when Beyoncé agreed to be interviewed for their show, Today with Kathie Lee and Hoda, following her record-breaking Grammy wins in January 2010. Kotb recalled meeting the music icon for the first time.
"Kathie Lee and I both agree that one of our favorite interviews was Beyoncé," Kotb wrote in her 2010 book Hoda: How I Survived War Zones, Bad Hair, Cancer, and Kathie Lee. "When Beyoncé walked into the room, we were blown away by her beauty and presence. … Her frame is sexy and solid and she carries herself with confidence around every curve. She dropped down into the chair with a friendly 'Hey!'"
The Today anchor was impressed with Beyoncé's unpretentious manner and down to earth demeanor.
"From the minute Beyoncé sat down, there was something refreshing about her," Kotb remarked. "There were no walls, no talking points, and no glazed look stars sometimes get from having to tell the same story a hundred times. Beyoncé simply brought herself."
Beyoncé credited her family for keeping her 'grounded'
Despite her massive fame, the Single Ladies singer gave props to her family for helping her focus on what's important.
"Being around my family keeps me grounded," Beyoncé told Kotb and Gifford. "My mother is a very special woman. She is very honest with me as well as my husband, and my female friends. … It's great to know when I take off all the makeup and heels that I have a life and I have warmth and I have reality."
Kotb marveled at Beyoncé's strong work ethic and willingness to go the extra mile in order to pursue her passion.
"The longer you do something, the harder it is to top yourself and try to discover what you haven't done yet," the Grammy winner explained. "It's challenging to always try to grow and have your fans grow with you."
Hoda Kotb relished her interview with Beyoncé
The Today Show co-host noted that due to Beyoncé's warmth and earthiness, she almost forgot that she was speaking with a global icon.
"It was was weird sitting across from Beyoncé because she is so normal and fun," Kotb wrote. "It was so easy to lose sight of her superstardom. Oh, Lord, it's Beyoncé! I'd remind myself."
Though the interview had to be brief, Kotb was grateful for the time they got to spend with the singer.
"We loved her!" the NBC journalist raved. "And we could have stayed for an hour. Even Beyoncé seemed surprised when our fifteen minutes ended. 'It's over?' she asked. We definitely experienced quality over quantity with her. That girl is impressive within ten seconds. I'm so glad I met Beyoncé in person. That makes my time with her on my iPod even more fun."