'Today Show's' Al Roker Announces Some News of His Own
Is there anything Al Roker doesn't do? Serving as a Today Show co-host, feature reporter, and weather man, Roker has been a solid member of the NBC team for over 40 years.
With his other credits including Guinness World Record Holder, cameo actor, and Broadway star, the affable news man just announced his latest project.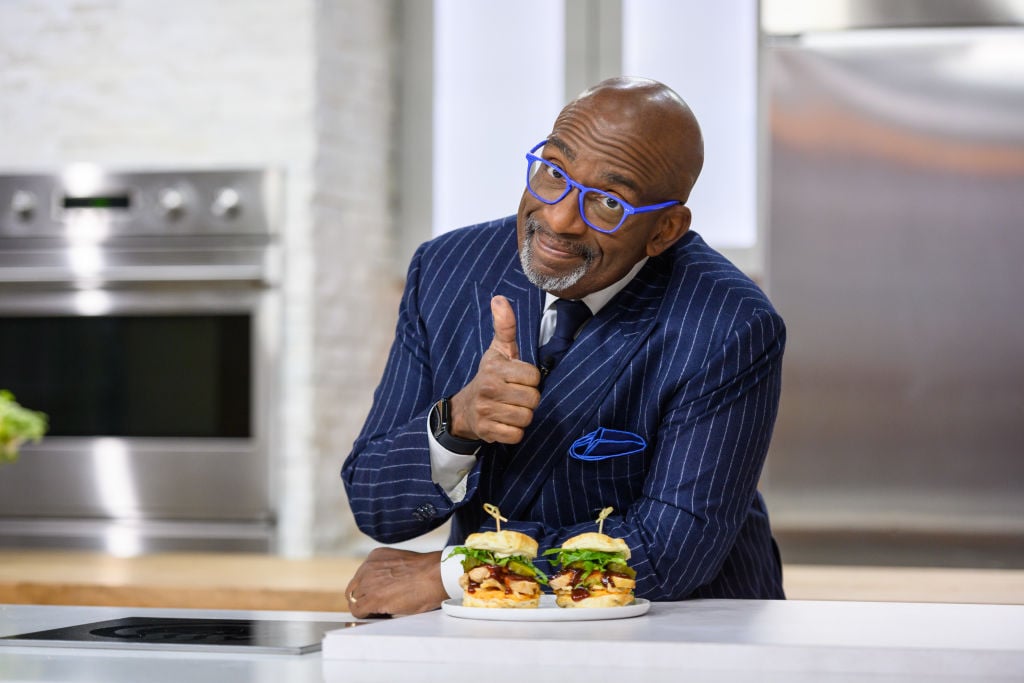 On and off camera
The Today Show co-host has had his share of television appearances outside of the morning news program. His on-screen cameos include portraying himself on Will & Grace Will  and 30 Rock, and also appeared on the big screen in the Sharknado franchise and 2016's Ghostbusters. Roker's vocal talents have been called upon fore animated movies including Cloudy with a Chance of Meatballs  and the sequel, Kung Fu Panda 3, and Madagascar 2.
The NBC veteran has plenty going on when cameras aren't rolling. Broadway beckoned for the second time last year, where Roker reprised his role as Old Joe last November in Waitress alongside American Idol champ Jordin Sparks. The beloved weather man also believes in giving back, creating the initiative entitled "Lend a Hand Today" which has raised millions of dollars to help small charities.
Despite all of his projects outside of Today, it's clear that his heart belongs to NBC. "From the moment I stepped foot in WKYC in Cleveland to getting a job at WNBC, I thought I'd died and gone to heaven because my parents could actually turn on the TV and see me, to being here with all of you, it's been an amazing ride," Roker said at his 40-year celebration at the network in December 2018.
Another book on the shelves
Already a best-selling author, Roker just added another book to his list. His latest work "You Look So Much Better in Person: True Stories of Absurdity and Success," is his first collection of essays. Scheduled for release on June 2, the book is based on Roker's own life experiences. "It's stories about what I've learned over the last 40 years working in this business," he said on Today on Wednesday.
The humorous title comes from something the weather man often hears from fans. "At least once a day, out on (Rockefeller) Plaza, I'm shaking hands and people say, 'You look so much better in person,"' Roker said. "I think people think that's a compliment."
The book encompasses stories of Roker's personal life, such as his childhood in Brooklyn and Queens, as well as parenting his three children with wife Deborah Roberts. He also covers his well-rounded professional life from his start at a local channel in Syracuse to his longtime career at NBC.
Roker added lessons he's learned from former Today Show legends such as Willard Scott, Katie Couric and Bryant Gumbel, as well as his current colleagues including Savannah Guthrie, Hoda Kotb and Lester Holt.
Not his first time as author
Roker is no stranger to the book shelves. His first best-seller "Don't Make Me Stop This Car!: Adventures in Fatherhood" was published in 2000 and covered his journey of parenting. Roker has other best-selling books to his name, including a cookbook, wisdom from his marriage, the joys of fatherhood, a fictional crime novel, a narrative about his weight-loss experience, a children's book, and a nonfiction book about the 1889 Johnstown Flood in Pennsylvania.
"You Look So Much Better in Person: True Stories of Absurdity and Success" is his 13th book to date, which comes out on June 2!