'Today Show's' Carson Daly Calls His Newborn Daughter a 'Wonderful Distraction'
Carson Daly of the Today Show and wife Siri welcomed their fourth child, daughter Goldie Patricia, to the family on March 26. Having his baby come into the world amidst the coronavirus crisis, Daly commented on his unprecedented amount of family time while in quarantine being a mixed bag due to the tragic impact of the pandemic.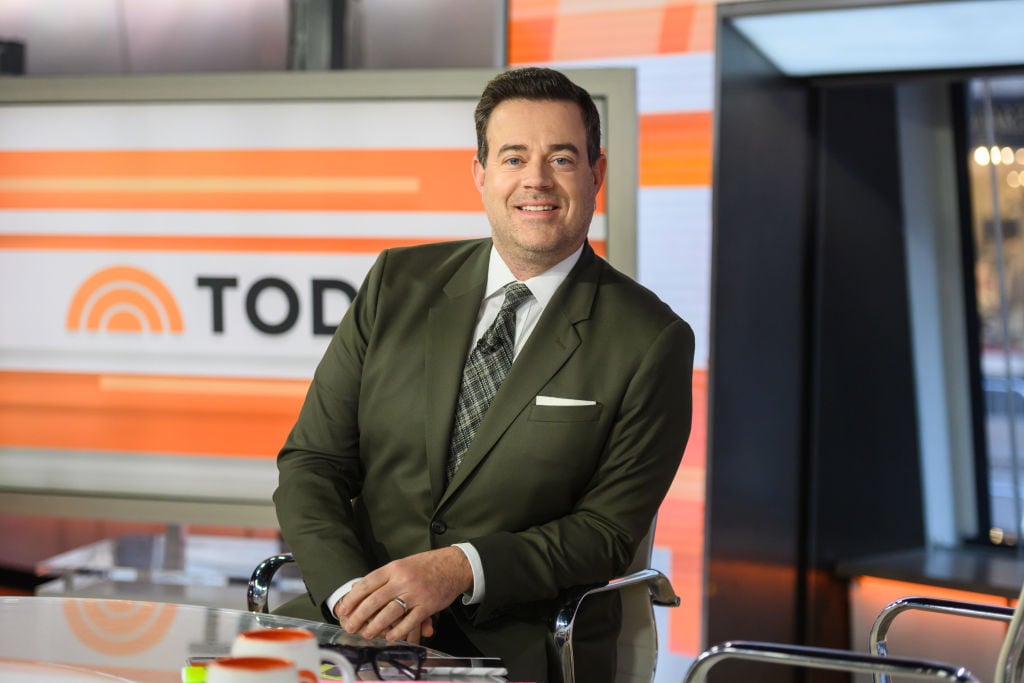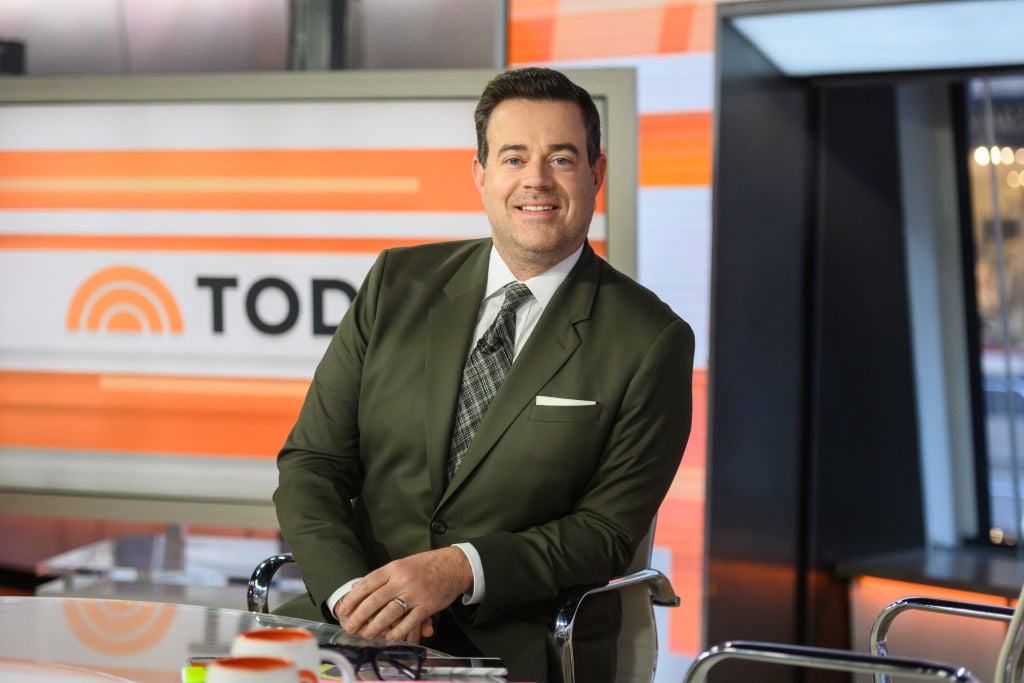 Daly shares the news on social
Taking to Instagram shortly after their newborn entered the world, Daly announced their good news and gave props to the medical community working on the frontlines of the country's pandemic.
"The Daly family wants to send a special shout out to the incredibly brave & selfless medical staff at our hospital in New York and also the many courageous people on the front lines of this dreadful virus," he wrote, alongside a pic of himself and Siri in masks, with Goldie (whom they call 'Go Go') in her mother's arms.
"We thank God not only for the safe birth of our daughter, but for their tireless work attending to so many in need," Daly shared. "It is a bittersweet event for us as we are extremely grateful, but also mindful of this unparalleled time in our history. We appreciate your well wishes and ask that you join us in praying for the many suffering around the world. God Bless you all."
Daddy Daly's update from home
Calling in to speak with viewers and his Today family, Daly appeared via video this morning and gave an update on the family of six.
"She is the little pot of gold at the end of our family rainbow," Daly said of his newborn, referencing her special name, "and she came obviously at a much-needed time with what's happening in the country, so she's been a wonderful distraction."
Joining siblings London Rose, 5 1/2, Etta Jones, 7 1/2, and Jackson James, 11, the newest Daly member is apparently very popular with her brother and sisters.
"The kids love her. They're like little mothers and fathers to her," Siri raved, according to Today.com. "They can't get enough, and they're so helpful. It's the silver lining in all of this to have all of us home together because they just snuggle her up and grab binkies when needed and burp cloths."
Speaking of burping, Daly sees a future career for his infant daughter. "She's headed towards professional beer drinking because she burps all the time," he joked.
Their 'beacon of hope'
While relishing his time at home with his wife and kids, Daly noted that it's foreshadowed by the devastating impact of the COVID-19 outbreak.
"It's a really bittersweet event as we all know because we're all hunkered down in our homes," the Today star said. "I work to be home, and now that I'm home all the time and I get this unprecedented time with my wife and my kids, it's great, but it comes at such a cost because there's so much life that's been lost."
"There's so many people that are hurting," Daly added, "so it's almost hard to appreciate all this time with your family when you're mindful of what's happening to other people in the world."
With New York currently being the epicenter of coronavirus cases, Daly sees Goldie as bringing some much-needed joy to both his family and his community.
"She's been a light not just to our family but to our community, our neighborhood," Daly shared. "Everybody is still very anxious and very nervous about the unknowns of the pandemic. And here comes little Goldie, and it puts a smile on their face… she's been a great beacon of hope."