'Today Show's' Hoda Kotb Reveals How Many Rejections She Received Before Landing Her First News Job
Hoda Kotb of the "Today Show" shares her rocky beginning to her career in news.
Hoda Kotb of the Today Show is one of today's top journalists and a solid ratings draw. Announced as Matt Lauer's replacement after his firing in November 2017 due to allegations of sexual misconduct, Kotb's already huge fan base grew even bigger when she started anchoring the daily morning news program alongside Savannah Guthrie.
Now celebrating enormous success in her professional life, it's hard to imagine that Kotb was originally turned down many (many) times for a job in news.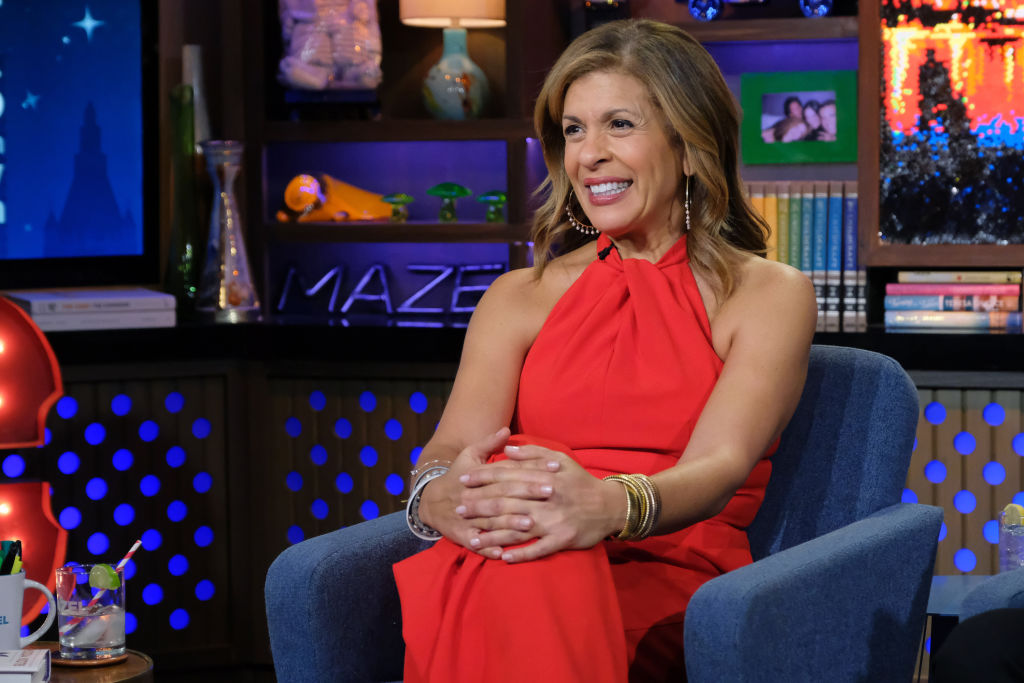 Reporting gigs
Kotb served as a news assistant at CBS in 1986 in her parents' hometown of Cairo, then moved on to other jobs for CBS and ABC affiliates in Illinois, Mississippi and Florida. She landed reporting and anchoring gigs for WWL-TV in New Orleans from 1992 to 1998.
The Today co-host joined NBC news in 1998 as a correspondent for the news magazine Dateline NBC, covering major events including the 2004 tsunami in Southeast Asia and Hurricane Katrina in 2005. When she was recruited to the Today team in 2008 to co-host the show's fourth hour with Kathie Lee Gifford, Kotb quickly became a fan favorite and key member of the news crew.
Yet her road to success initially started out very rocky, where she found more doors closing than opening.

Facing rejection(s)
After graduating from Virginia Tech in 1986, Kotb applied for an opportunity at a TV station in Richmond, Virginia, but was turned down in a not so delicate manner.
"I remember the news director, he took my tape, he put it in the machine, he played it for a couple of minutes and he stopped it and he said, 'Oh, Hoda, you are not ready for Richmond," Kotb recalled at a 2016 SiriusXM Leading Ladies event. "'I don't know why somebody sent you here, but you're too green, you're not good.'"
From there, Kotb tried her luck at several other stations including in Roanoke, Virginia and Memphis, Tennessee, yet still only received rejections. "I was in that car driving around for 10 days," she revealed.
"I got rejected everywhere. Anywhere you can think of in the Southeast, I got rejected."
Kotb admitted that she was rejected 27 times before literally stumbling upon one more possibility. "You know, the whole God gives you a sign — I literally got lost in Mississippi because I was listening to James Taylor and sad and driving aimlessly, and I saw a physical sign that said, 'Greenville, Mississippi, Our eye is on you,'" she shared, according to CNBC. "It had like a CBS eye. News center 15, WXVT. I said, 'I'm gonna go there and get rejected.'"
The Today star found favor with news director Stan Sandroni, who saw talent in Kotb. "I like what I see," he said after watching her tape and gave her a job.
The experience taught Kotb a valuable lesson. "It just reminded me that you just need one person to love you," she said. "You don't need everybody."
Success at work and at home
Now earning an annual salary of $8 million, Kotb has clearly arrived at success. With a reported net worth of $30 million, the journalist is now in the upper echelon of network journalists.
The Today co-anchor has also found success in her personal life. Now a mom of two daughters and engaged to longtime partner Joel Schiffman, Kotb revealed that she has found her greatest joy later in life. "For all the people who are late bloomers, hang in babe," she advised others, according to Page Six. "It's fun at the end, it's really fun at the end."