'Today Show's' Jenna Bush Hager Shares the Code Names She And Sister Barbara Were Given By the Secret Service
Jenna Bush Hager of the Today Show and Today With Hoda & Jenna is now known as a successful television personality. Yet for many years, Bush Hager's fame came from being the daughter of former President George W. Bush. Sometimes sharing stories of life in the Oval Office, the morning news co-host recently revealed a fun tidbit from her days in D.C.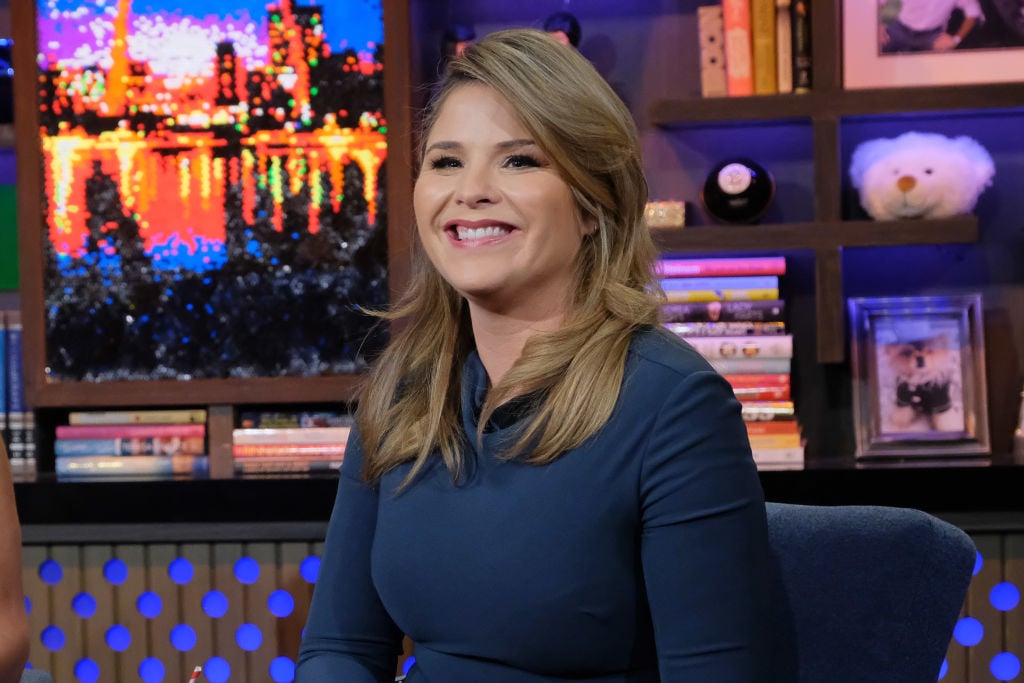 Presidential parent
Bush Hager often sings the praises of her parents and how their support over the years has been invaluable to her and twin sister Barbara. The Today star recently told a story of when she was pregnant with her second daughter and was stressed from trying to balance family and career, where her dad gave her some much-needed words of wisdom and encouragement.
"(My father) texted me this beautiful text that was like, 'Jen, mom told me you called and you're worried about this — that doesn't matter,"' Bush Hager shared, according to Today. "'I promise you. What matters is what type of mom you are to Mila, and you're a fantastic one, about the baby you're growing in you, how you treat others, the people that love you.' I've gotten a lot of those texts and they feel good."
The journalist has also revealed her struggles with body image during her childhood, where her father's reassurance and positive affirmations proved to be a tremendous help. "He always tried to make it clear that beauty was on the inside and that to him, Barbara and I were beautiful," Bush Hager recalled.
Jenna's Secret Service moniker
Earlier this week, Bush Hager and co-host Willie Geist were discussing the topic of nicknames. As the daughter of the 43rd President, she had to deal with all that comes along with being a child of the Commander-in-Chief, including having her own security detail. At one point, the Secret Service assigned Bush Hager and her sister code names to be used on a regular basis.
"It's so funny, and I don't know where this is coming from, but when you have Secret Service, you have a code name, and my sister's code name was 'Turquoise,' because her eyes are really beautiful and turquoise," the mom of three revealed, according to Today.
Though Bush Hager thought the idea of code names was cool, she wasn't thrilled with the moniker she was given. "(It was) 'Twinkle,' which some people got confused with 'tinkle,"' she told Geist.
Geist gives his vote
Weighing in with his own nickname for his wife Christina, Geist shared he used to call her 'Bubba' during their college days. "I don't remember why … (she's) not a 'Bubba,'" Geist said. "When you think of a 'Bubba,' it's not Christina."
Bush Hager, still not thrilled with her code name, wanted Geist's vote on whether he'd prefer her code name or her sister's. "Would you rather be Turquoise or Twinkle?" she asked Geist.
The Sunday Today host came up with his own suggestion. "Turquoise, I guess," Geist said. "I would've called you like 'Tornado,' or something like that. That would've been cool, like a wrestling name."
Bush Hager didn't think the nickname made sense, much like the one he had given his wife. "Again, that's a little bit like 'Bubba,'" she commented.
Watch Bush Hager (aka Twinkle!) weekday mornings on NBC!