'Today with Kathie Lee & Hoda' Alum Kathie Lee Gifford Marks 2 Years Since Leaving the Show with Instagram Photo
Former Today Show star Kathie Lee Gifford continues to pursue a plethora of creative projects since leaving the NBC morning news program. The former TV personality just posted a photo in recognition of the anniversary of her last day on Today with Kathie Lee & Hoda.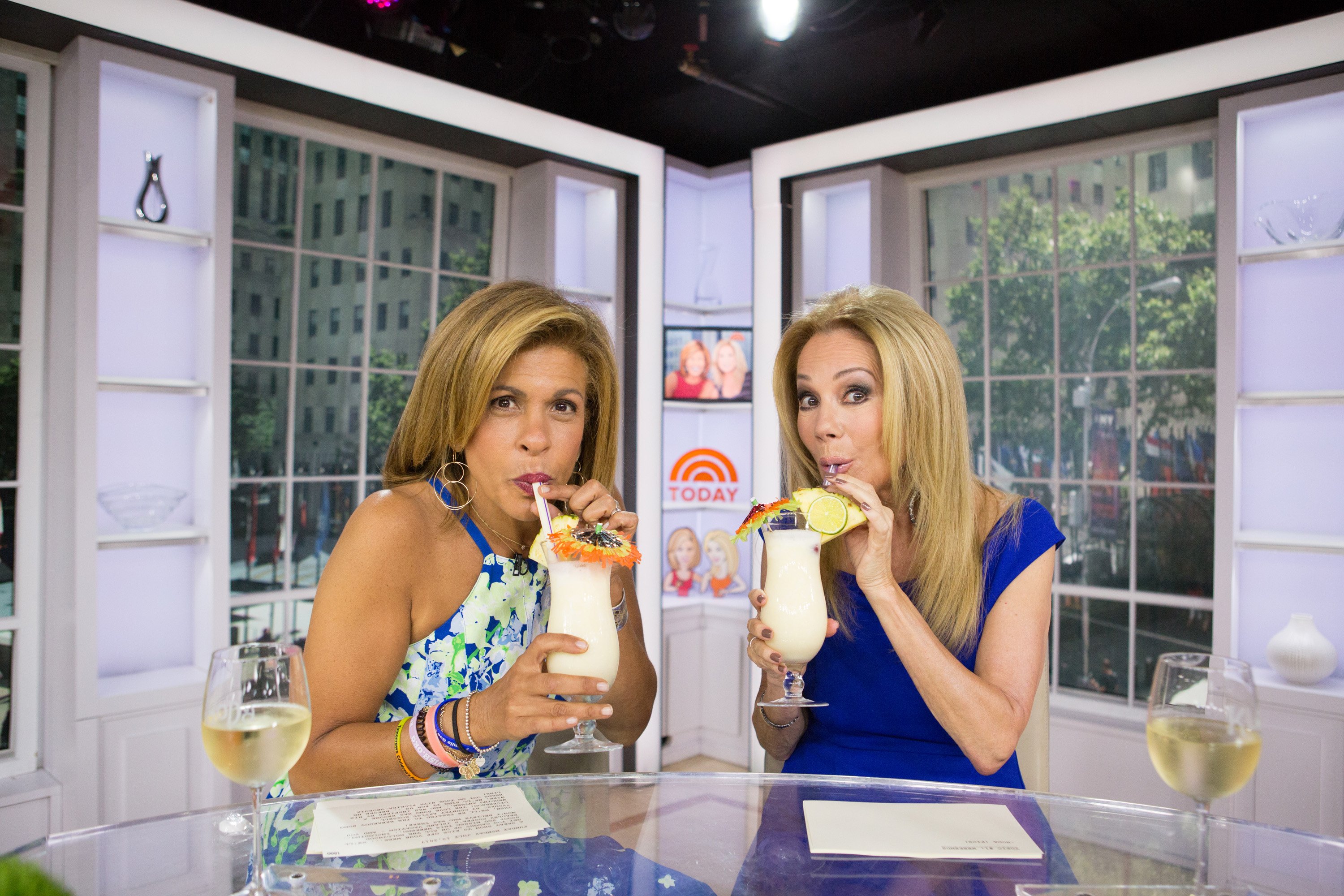 Kathie Lee Gifford posted picture with 'Today Show' family
Now living in Nashville, Gifford remembered her final appearance on April 5, 2019, as co-host of Today with Kathie Lee & Hoda. She shared a memorable photo on social media, using the special moniker she gave her friend and former co-host, Hoda Kotb, in the caption.
"How time flies!" Gifford wrote alongside a picture of her on-air farewell party. "It's been two years since my last day in the cohost chair with my Hoda Woman. Thankful for the experience and continuing to cheer on my @TodayShow family from TN."
During Gifford's last show, she gave props to faithful viewers who tuned in to Today with Kathie Lee & Hoda for the 11 seasons she was at the news desk.
"I feel great," she said during the broadcast, according to Today.com. "I have no expectations. You just want to bear it well. … You also want to remind people of why this show worked in the beginning — because we have fun. We have a great love and affection and respect for our audience."
Comments on Kathie Lee Gifford's Instagram post came in from friends and 'Today' stars
Gifford's previous colleagues on Today and other TV personalities commented on the her anniversary post, crediting her for pursuing her dreams.
"Love you!" Jenna Bush Hager, who replaced Gifford in Today's fourth hour, posted. "Was just thinking about this day! Love and miss," Today contributor Donna Farizan remarked.
"Miss you and was honored to be there," Food Network star Sunny Anderson wrote. "We see and can tell you are enjoying your passion projects. We've seen so much of your life, it's inspiring to watch a woman do as she pleases and chase many dreams and goals, then land them."
Fans posted on the void left by Gifford's departure. "It's never been the same☹️," one follower remarked. "just not the same !!! You and Hoda were great together," another wrote. "Bittersweet day!! Miss your daily wisdom! Know you are happy living out your dream!!" a fan commented.
Hoda Kotb and Kathie Lee Gifford remain close friends
Though Kotb and Gifford no longer share a stage and live in different parts of the country, their bond remains strong. The Today alum noted that their friendship would always transcend distance and circumstances.
"You start sharing life and your friendship shows up on the air," Gifford said in December 2018, according to E! News. "We weren't colleagues for very long. We became friends. And now we're going to be friends for the rest of our lives." 
Kotb always exhibited her affection for Gifford, and spoke of the impact she made in her life.
"The minute you stepped into my life with both feet, everything changed," Kotb told Gifford when she announced she was leaving Today. "I remember thinking about, 'How does one person step in your life and change it like that?' You did that for me." 
Kotb and Gifford stay in touch via phone and social media, along with Gifford's occasional visits to the Today Show to discuss her latest projects. The two clearly treasure their continuing close friendship.