Today's Joy Bauer Reveals the Heartbreaking Realities of Childhood Food Insecurity (Exclusive)
Joy Bauer from NBC's Today Show recently discussed the devastating realities of childhood food insecurity. But she shared what can be done to address the situation and raise awareness. Bauer said the pandemic has only exacerbated the ongoing issue in the United States. And revealed that one in six kids in the United States faces hunger issues.
13 million children live with food insecurity
Bauer revealed that the new figures of children who live in a food-insecure home are staggering. "So I think like we were doing a really good job at trying to minimize things and dealing with food policies and having, like, these great nonprofit organizations investing in meal plans," Bauer shared exclusively with Showbiz Cheat Sheet.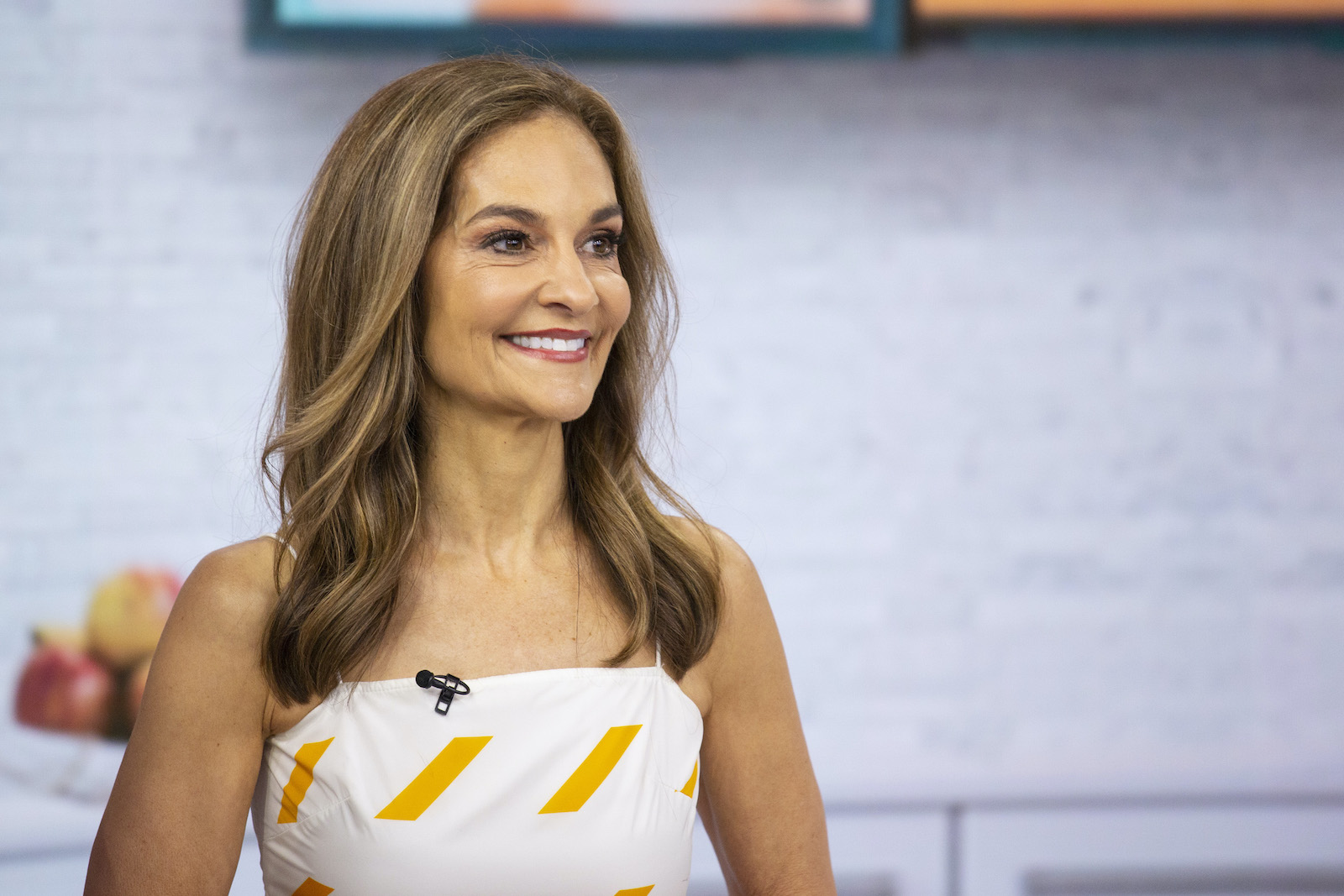 "But since the onset of Covid-19, oh, my God, food insecurity and accessibility has been intensely impacted across America," Bauer continued. "And so according to the latest estimate, it's as many as 13 million kids. I can hardly believe I'm saying that!"
"That's one in six kids who live in food-insecure homes," she reflected. "And are faced with hunger issues today. Like not surprising that it's worsened. But when you hear those numbers, I mean, it's hard."
How has the pandemic deepened food insecurity issues?
The impact created more problems because many schools weren't open during the pandemic. School is one of the only places where some children have a meal during the day. "It's totally part of the reason," Bauer said about one reason why parents pushed to have in-person learning.
"And it's also like it was a huge part of the reason that people were campaigning for going back to in-person school, especially for specific subgroups. Obviously, there is socialization. There is accelerating the visual and learning. I mean, obviously, it's so much better for so many different reasons."
"But also, in addition to that, it was that people were slammed with financial restraints as well," Bauer added. "And people had businesses closing. I know a lot of people were taking advantage of unemployment. But the huge majority of people that are living in poverty, I mean, it was a problem that was already bad, that got worse. And yes, not having school and the safety net of a free meal program for breakfast was a huge insult to injury."
How are food insecurities being addressed?
Because this cause is so important to Bauer, she teamed up with General Mills for the #BigGBreakfast Challenge. She shared details about the program on Instagram. "As a mom and nutritionist, there is nothing more important to me than nourishing our children," she captioned an adorable photo with her dog.
"Which is why I'm teaming up with @generalmillscereal and my fellow Registered Dietitians across the country for the #BigGBreakfast challenge— in support of, and to raise awareness and resources for @NoKidHungry." The mission is to "help ensure every child in America has access to nutritious and affordable food."
General Mills has a fun challenge. "Just like a solid foundation is needed to build a 'Jenga-style' tower," Bauer added. "A nutrient dense breakfast helps kids set the tone for a successful day ahead and can be as easy as including a bowl of cereal.
What is General Mills doing to raise food insecurity awareness?
"This program is truly such a feel-good for me," Bauer said. "Nobody is more passionate about feeding people good food than nutrition experts. So I'm calling on all of my registered dietitian partners in crime to help educate their followers and other fellow dietitians on the pandemic's impact on food insecurity in America."
Bauer further explained how the challenged works. "Stack your cereal or cereal boxes, snap a picture of your creation, and post it with #BigGBreakfast in your caption!" she shared. Bauer added that the boxes can be empty or filled with any cereal brand.
"Include this link to No Kid Hungry for your followers to learn more about this important initiative and perhaps consider donating. No Kid Hungry is a nonprofit organization fighting for food policies and investing in meal programs for kids."