What is Todd Chrisley's Net Worth and How Does He Make His Money?
Todd Chrisley and his family star on the USA network shows Chrisley Knows Best and Growing Up Chrisley. The former follows the Chrisley family through their life in Nashville, with Todd Chrisley as the main character. The latter stars his two children, Chase and Savannah Chrisley, as they try to manage life on their own. Todd Chrisley prides himself on expensive outfits, nice cars, and his beautiful home — but things aren't always what they seem. How much is Chrisley worth?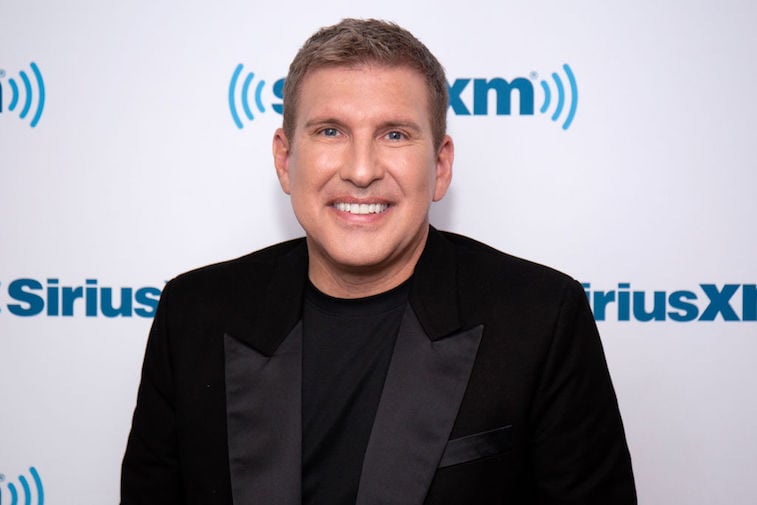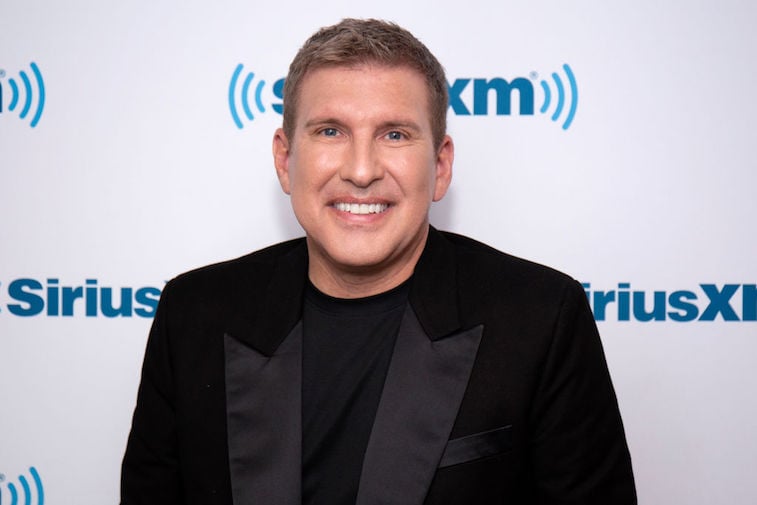 Chrisley made his money in real estate
Chrisley's claim to fame is that he is a very successful real estate mogul. On the show, he frequently talks about how much he likes to have nice things, and he's always driving high-end cars. The Chrisleys live in a luxury home in Nashville, Tennessee, but they spent the majority of their lives in Atlanta, Georgia. Chrisley previously owned an asset management company that reportedly liquidated houses for money. Basically, Chrisley would buy up homes in foreclosure and sell them for a profit. But once the stock market crashed in 2008, things weren't looking good for this real estate entrepreneur.  
He was reportedly as much as $45 million in debt at one point
Chrisley made some major road blocks about 10 years ago, which resulted in millions of dollars' worth of debt. At one point, he owed nearly $45 million, and he remained very ambiguous about exactly what caused his downfall. It's unclear if the poor economy in the late 2000s was actually the cause, or if he simply made poor investment choices. And this all happened before his show, so it's also unclear how he somehow made enough money to be living in a 30,000-square-foot mansion when Chrisley Knows Best first premiered.
Today, he's still an estimated $5 million in debt
Anyone who has followed along with Chrisley Knows Best may have realized that Chrisley's family has downsized time and time again when it comes to where they live. And that could be because his net worth isn't all it's cracked up to be. According to Celebrity Net Worth, Chrisley still owes about $5 million today. But that net worth may not be correct; it remains a true mystery whether he actually paid off the millions he owed in various debts. Regardless, he's always seemed to give his children a life of luxury. They grew up wearing expensive clothes, driving expensive cars, and spending a lot of money.
His wife and kids have launched businesses as well
Chrisley prides himself on making his own money, and his wife and kids have set out on their own business ventures as well. His wife, Julie, had a food blog at one point and was very focused on cooking. His daughter, Savannah, is working on her own fashion and cosmetics lines. His son, Chase, once started his own candle company, but now, he's trying to get into acting. Todd Chrisley has always had a lack of clarity when it comes to his bank accounts, but he's always been able to keep his family afloat.
Check out The Cheat Sheet on Facebook!