Who is Todd Waterman, the Man Who Caused Kris Jenner and Robert Kardashian's Divorce?
Kris Jenner and Robert Kardashian were once a happily married couple. And the success of Kardashian's daughters is largely due to his role as a lawyer in the O.J. Simpson murder case. However, though Kardashian and Jenner seemed to have everything they ever wanted, their marriage crumbled after news broke that Jenner had been having an affair with Todd Waterman. Who is the man behind the couple's divorce?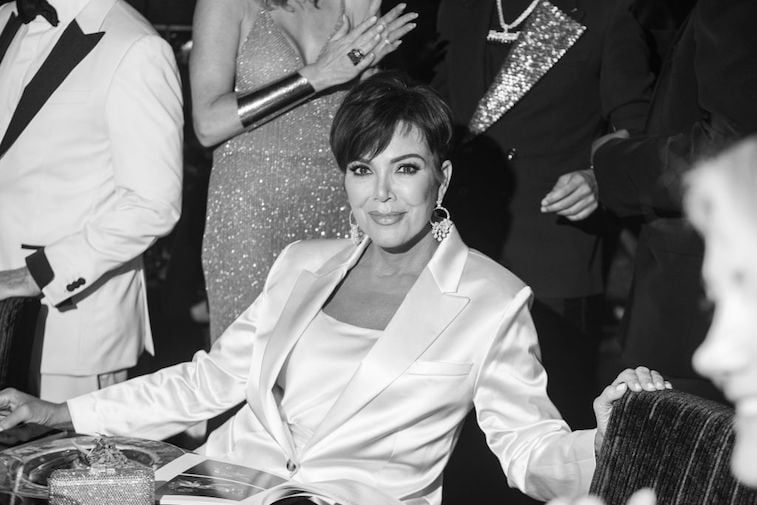 Jenner and Kardashian were together for more than a decade before she had an affair
When Jenner and Kardashian met, she was actually in a relationship with somebody else. Kardashian had been dating Cesar Sanudo, a professional golfer, when she attended a horse race in California and spotted Kardashian for the first time. The two eventually started spending a little too much time together (if you know what we mean), and Sanudo caught them together at one point. Kardashian and Jenner then continued their relationship and were married in 1978, when Jenner was only 22. They had four children together before Jenner's next affair started.  
Todd Waterman came forward after Jenner released her autobiography in 2012
In 2012, Jenner candidly explained why things went wrong between her and Kardashian, and she admitted to having an affair back in 1989 with someone she named "Ryan" in the book. However, Todd Waterman came forward after the book was released and admitted that he was the person who came between Kardashian and Jenner's marriage. Waterman is a former professional soccer player who now works as an animator; he met Jenner through a mutual friend after seeing a photo of her at the friend's home. The two first interacted when they danced together at a club, but when they went back to her friend's house in Beverly Hills, they went off by themselves, and the affair truly started.
Jenner later ran into Waterman on her reality show, Keeping Up With the Kardashians. The two had a run-in at Toluca Lake Tennis Club in 2012, and Jenner wanted to get together with him. (At the time, she was married to Bruce Jenner, who is now Caitlyn Jenner.) Waterman and Jenner got together, but she admitted there were no feelings left. Though her children didn't want her to see him, it probably provided some solace to her knowing that she had no desire to rekindle their romance.
Jenner has since said cheating on Kardashian was one of her 'biggest regrets'
It didn't take long for Kardashian to learn that Jenner was having an affair. He reportedly hired private investigators to find out what the two were doing. The news broke, and Kardashian and Jenner decided to divorce; it was finalized in 1991. Jenner has since called the affair one of the "biggest regrets" of her life. She said things seemed perfect in her marriage but that something was missing, which led her to stray. But it put a lot of stress on Kardashian and Jenner, as well as on their four kids, which is why Jenner hates that she did it.
Jenner married Bruce Jenner in 1991, and they divorced in 2014; she has since started dating Corey Gamble. Kardashian passed away in 2003 from esophageal cancer.