'TokopediaXBTS:' BTS to Be the Brand Ambassadors for Tokopedia, an Indonesian Technology Brand
They're back with another collaboration. This time, BTS is working with Tokopedia, the Indonesian technology brand. Learn more about it here.
Oh my, my, my — there's new BTS content. This time, the K-pop group partnered with Tokopedia, a technology company residing in Southeast Asia. What are fans saying about the latest advertisements featuring BTS? Learn more about the collaboration here.
BTS to partner with Tokopedia, the Indonesian Technology Brand
These boys just ended their period of rest and relaxation and already, they're trending on Twitter. This time, they're trending because of their collaboration with Tokopedia, one of the largest technology companies in Southeast Asia. During an interview, the Vice President of Tokopedia talked about shooting the promotional video with BTS.
"We went to South Korea to shoot the ads," the translation reads. "They're very humble despite how famous they are now. Amazing work ethics, the shooting went so well."
There was a contest for BTS fans, where they can receive prizes from the technology company
When Tokopedia first teased their collaboration with BTS, the company shared a picture of BTS, along with a soundbite of a member, which translated, states, "Hello Indonesia, how are you?" Some fans guessed it was Namjoon, one of the rappers of the group.
According to one website, "Tokopedia has not revealed who the owner of the voice is yet. Instead, they have asked fans to guess the owner of the voice. Tokopedia also promised to give away exclusive prizes to the first three people that guess the member's voice correctly. The winners of this event will be announced on Tokopedia Play on Monday, Oct. 7 at 7 p.m. local time."
Prizes aside, BTS fans are still happy for this K-pop group and their latest collaboration. Once the advertisement featuring BTS, along with a clip of their song "DNA," premiered online, ARMY took to Twitter, sharing their love for the K-pop group. The hashtag #TokopediaXBTS trended worldwide.
One fan tweeted, "Do you know BTS? Yes. They are international K-pop sunshine rainbow traditional transfer USB hub shrimp who officially [became] the brand ambassador for the largest e-commerce platform in Indonesia, TOKOPEDIA. This is the first brand they endorsed for Southeast Asia."
"Tokopedia really caught me off guard. I mean getting Bangtan to be an ambassador is hard because most of the time they choose what they want to represent, but here it is. It really is happening," wrote another Twitter User.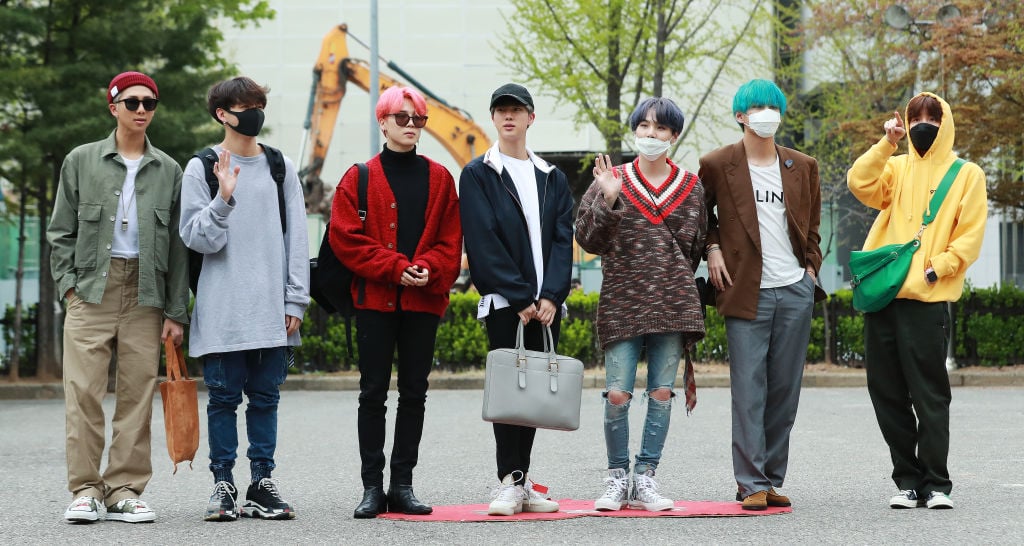 This is not the first time BTS partnered with a large brand
Prior to partnering with Tokopedia, BTS collaborated with multiple internationally renowned brands, including Puma and Coca-Cola. Recently, BTS announced they would be the global ambassadors for the sportswear company, Fila.
"We are extremely thrilled to welcome BTS as FILA brand ambassadors," a spokesperson continued. "With their global appeal, the group has inspired and impacted the world and we are very grateful for the massive amount of interest and support we've received. BTS has an incredibly loyal fan base and we will be devoted to communicating with that audience in a very special way."
Although they worked with brands in the past, BTS' collaboration with Tokopedia is the first time the group endorsed a brand in Southeast Asia. Music by BTS, including Map of the Soul: Persona, is available on Spotify, Apple Music, and most streaming platforms.