'Tokyo Revengers': Our Favorite Characters Make a Comeback in the Anime's Christmas Showdown Trailer
'Tokyo Revengers' will return with its Christmas Showdown Arc, and the anime's latest trailer promises more action and suspense for Takemichi Hanagaki.
With its compelling cast of characters and unique story, Tokyo Revengers is one of the most memorable anime to debut in 2021 — and fortunately for fans, it will continue in beyond its first season. Jump Festa confirmed the anime would be back for another chapter, this time covering the Christmas Showdown Arc. And a new Tokyo Revengers trailer promises plenty of action on the horizon.
'Tokyo Revengers' characters to return for Christmas Showdown Arc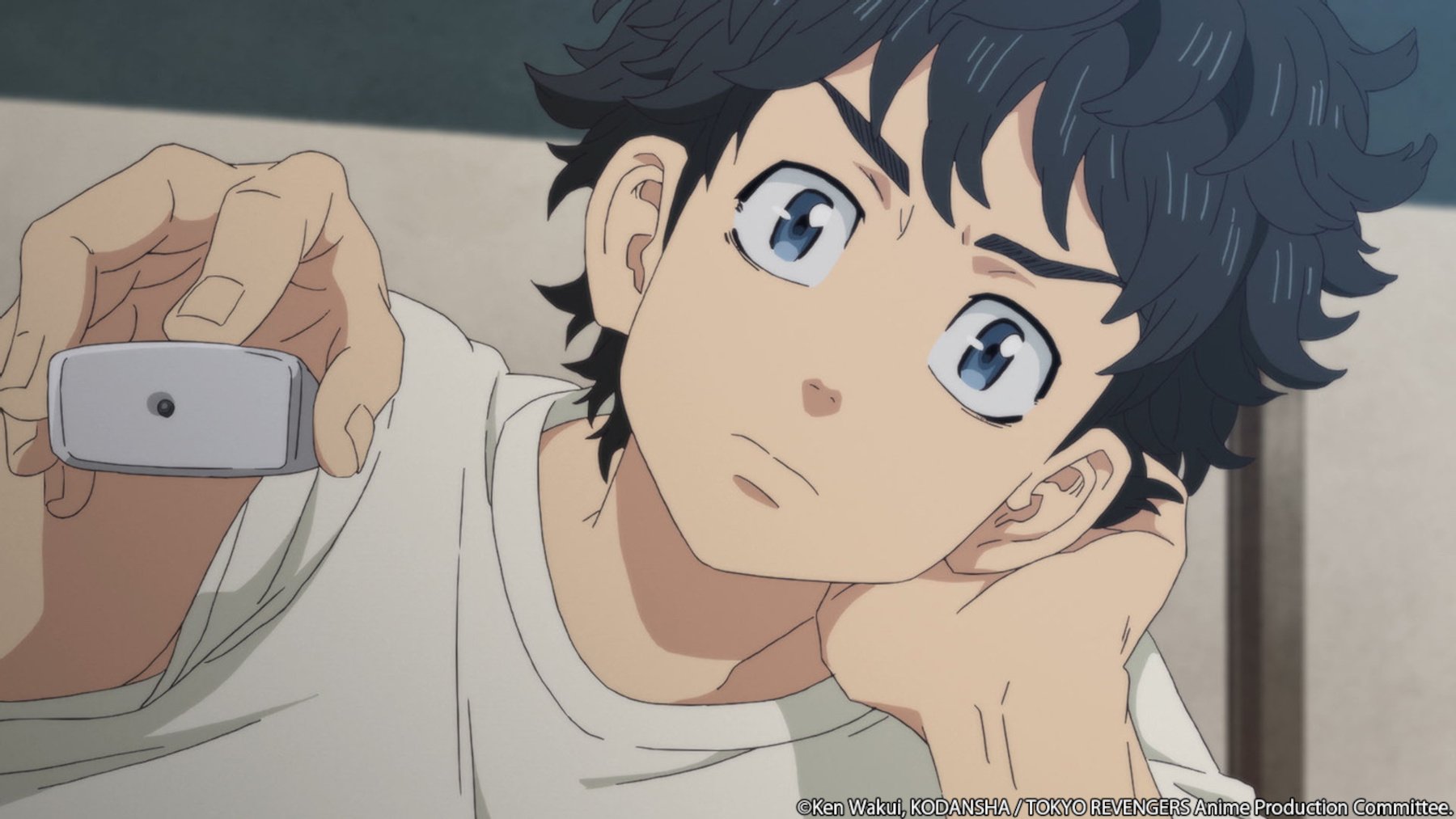 Whether you're looking at Ken Wakui's manga series, its anime adaptation, or the recent live-action take on the story, Tokyo Revengers has risen in popularity over the past year.
According to Anime News Network, the manga even outsold hits like Attack on Titan and Chainsaw Man during the first half of 2021, based on Oricon rankings.
With so many flocking to the Tokyo Revengers manga, it makes sense that fans are eager for more of this story. Naturally, they were elated when Jump Festa 2022 announced the anime would return. Tokyo Revengers will delve into its Christmas Showdown Arc next, picking up where the characters left off at the end of season 1 and showing the aftermath of Takemichi's time travel.
'Tokyo Revengers' revisits its characters in action-packed trailer
Alongside its big Jump Festa announcement, Tokyo Revengers received the first trailer for its upcoming Christmas Showdown Arc. And despite its name, it promises to be as bloody and action-packed as the first season. It also gives viewers a glimpse at Takemichi's return to the future.
The first season saw the anime's main character going back in time after his girlfriend was killed by the Tokyo Manji Gang. His efforts to change her fate took him on an an adventure wrought with gang politics. And when he returned to his own timeline, he realized things were very different than when he left.
The finale left Tokyo Revengers fans wondering what became of characters like Mikey in the present timeline. It also revealed Takemichi as a leader at Toman, something he'll need to navigate now that he's back. The new footage offers a glimpse of him in that position, promising more challenges with his new role.
Does the anime's Christmas Showdown Arc have a release date?
So, now that fans are excited for the next chapter of the anime, when can they expect to see their favorite Tokyo Revengers characters again? Unfortuantely, Liden Films hasn't announced a release date for the Christmas Showdown Arc just yet. With Jump Festa hyping it up ahead of the new year, it seems likely it will come out sometime in 2022.
It's currently unclear what form the Christmas Showdown Arc will take. Although fans would love a new batch of episodes, it could be released as a film or OVA episodes.
If the Christmas Showdown Arc will kick off season 2, the Fall 2022 anime season could prove an optimal time to release the new episodes. That's especially true if the studio wants them to coincide with the holiday season.
Fans will have to stay tuned for more details about the anime's next chapter. On the brightside, they can enjoy the new footage in the meantime.