Tom Brady Acted in These 3 TV Shows
Multiple football players have dipped their toes into the acting pool. Tom Brady has acted in three TV shows so far. The NFL player played himself every time and one role replaced two other football players.
Tom Brady is connected to multiple actors
Brady became famous by being a football player. But he's connected to multiple actors in his personal life.
He used to date Blue Bloods star, Bridget Moynahan and they share a son named Jack. He's married to model, Gisele Bündchen now but she has also tried acting.
Her biggest roles were in Taxi, The Devil Wears Prada, and she voiced a character on Gisele & the Green Team. However, her acting career is short and her last role was in 2017.
He did 3 small TV roles
The athlete is very focused on his main job. But Brady has had fun with his persona and dipped into acting like his wife.
His first role was playing a computer geek in the 2003 movie, Stuck on You. The comedy showed conjoined twins Bob (Matt Damon) and Walt (Greg Kinnear) trying to have an acting career.
He later used his voice to play himself in The Simpsons and Family Guy. Fans finally got to see the NFL player's face on their screen again in 2009 by playing himself in Entourage.
He plays golf with the men and Mark Wahlberg in season 6 in an episode called "Fore." Brady invites Turtle (Jerry Ferrara) over to his home to have dinner with him and Bündchen. Turtle is very excited about the invite.
Ferrara revealed to SI that Brady wasn't originally supposed to make that cameo. "That scene in the show where he's in the golf tournament with Johnny Drama and Mark Wahlberg was initially for the Manning brothers," he revealed. "But then something happened where they had to pull out like four days before."
Wahlberg then reached out to Brady, who agreed to film. Brady returned again for the Entourage movie. He is seen reacting to Johnny Drama's (Kevin Dillon) viral video.
Brady has talked about life after retirement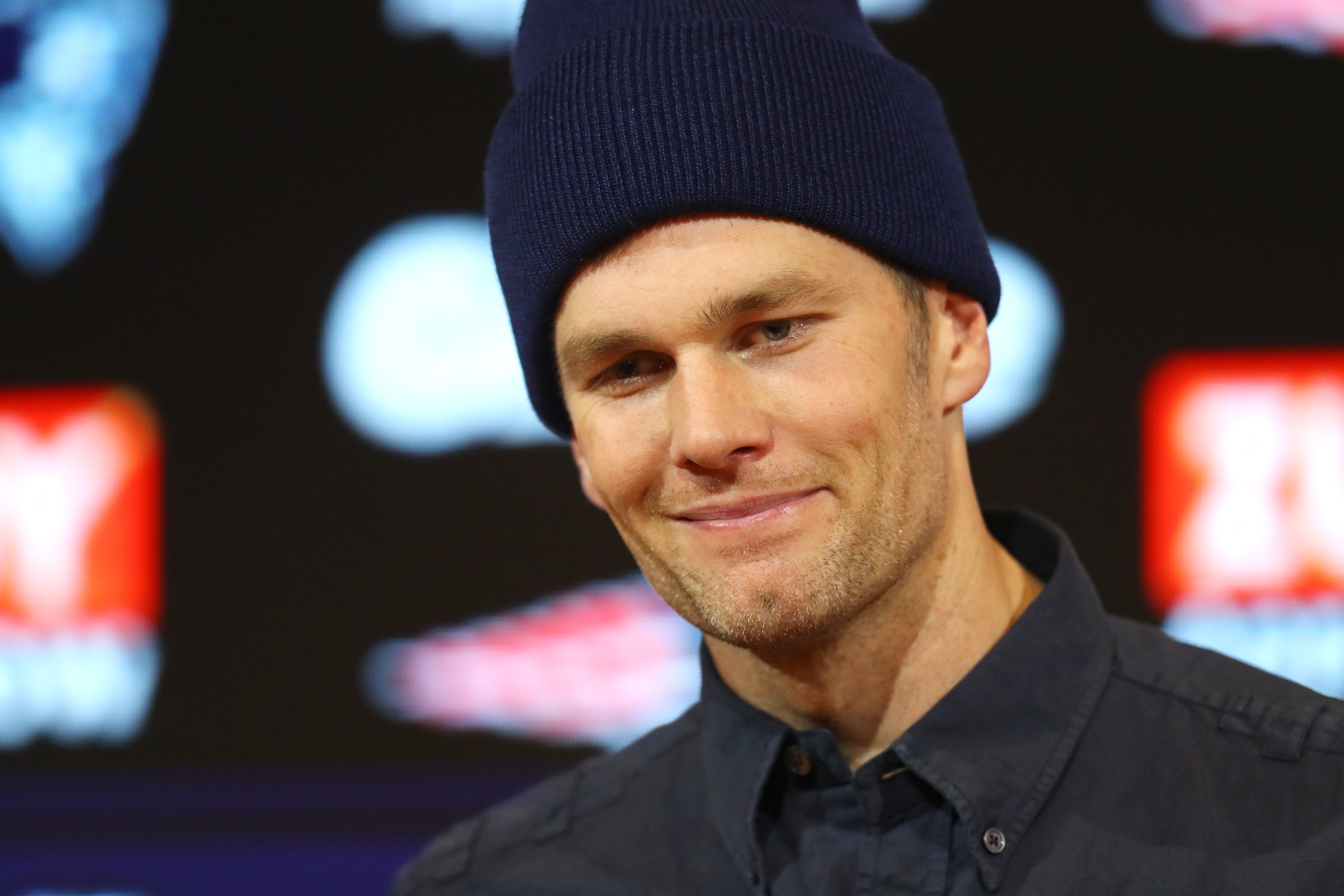 It's unclear when Brady will retire but he has talked about what he doesn't plan to do after he hangs up his last jersey. Some footballers went on to become coaches, but that's not his plan.
"Oh hell no, I'm never coaching. Playing is enough for me," he said, according to NBC Sports. Some athletes have also gone on to act like Carl Weathers and O.J. Simpson.
Back in 2015, there was a rumor started by Star Magazine that he planned to be in movies. "At 37, Tom knows he only has a few seasons left before retirement," a mysterious source claimed via Complex. "He's thinking ahead and believes he could become a huge movie star. He's used to being a superstar. After winning the Super Bowl again, he's thinking about new challenges outside of football."
Brady obviously continued his football career after this rumor. Only time will tell if he'll try acting once he retires.